[ad_1]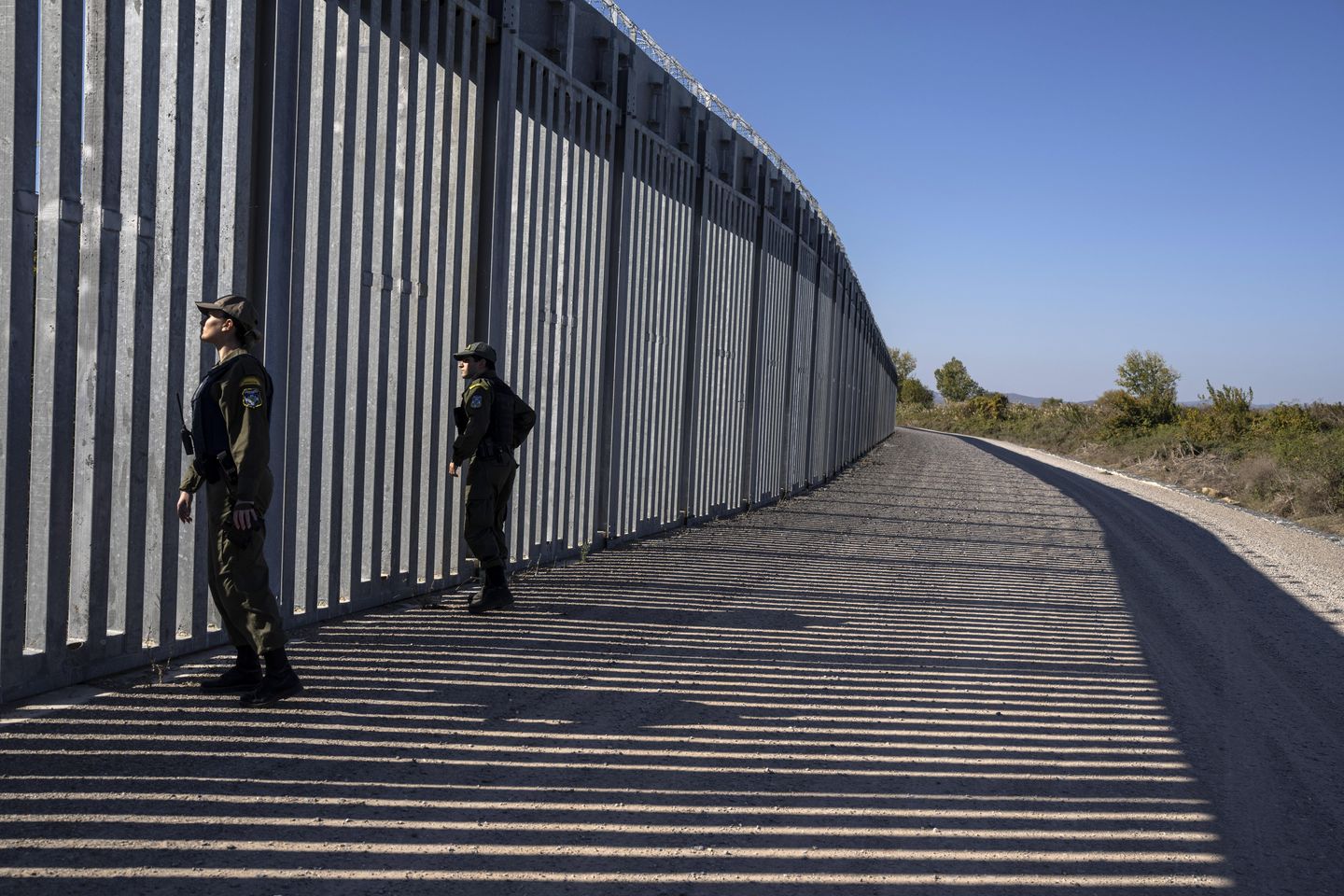 Border Patrol agents caught 12 illegal immigrants in November whose names popped on the terrorism watchlist, according to new data Homeland Security revealed this week.
That's up from 9 terrorism suspects nabbed in October and brings the total to 21 through the first two months of the fiscal year.
That is well above the pace of last year, which set a record with 98 terrorism suspects nabbed.
By contrast, from 2017 to 2020 — roughly matching the years of the Trump administration — Border Patrol agents caught a total of just 11 terrorism suspects at the southern border.
The new numbers were revealed just as President Biden prepares to make his first trip to the border on Sunday. He is expected to tout his plan to welcome some migrants through a newly created immigration system while embracing Trump-era tools to block others from gaining a foothold in the U.S.
Border experts say the rising number of terrorism suspects detected is worrying because it signals more are probably getting through. They say those getting caught either made a mistake or didn't know they were on the watch list.
November saw Border Patrol agents make 206,239 arrests of illegal crossers at the southern border — a record for the month.
Rep.-elect James Comer, a Kentucky Republican poised to become chairman of the House Oversight and Reform Committee when the new Congress is sworn in, laid blame for the grim statistics at the feet of the Biden administration.
"President Biden's radical open borders policies have created a national security and humanitarian crisis at the southern border," he said in a statement to The Washington Times. "Those wishing our country and citizens harm are seeking to exploit chaos at the border and enter the United States undetected."
The terrorism data is usually part of Customs and Border Protection's monthly operations update. In this case, most of the November numbers were released the week before Christmas, but the terrorism numbers weren't updated until Thursday.
Homeland Security previously considered the numbers too sensitive to release. It reversed that stance and began to publish them after high-profile claims in 2021 by Republicans on Capitol Hill that terrorism suspects were attempting to sneak in amid the border chaos.
The Border Patrol covers the area between official border crossings.
CBP's Office of Field Operations, which staffs the official ports of entry, reported encountering 15 terrorism suspects at the southern ports of entry in October and November combined. It tallied 69 encounters at northern border crossings.
If those trends continue, both would set year-long records.
Experts tell The Times that those numbers, while higher than the Border Patrol's apprehensions, may include multiple entries for the same person — often someone U.S. authorities already have their eye on.
The Border Patrol apprehensions are considered more worrying because they represent people who were trying to sneak in without going through an official border crossing.


[ad_2]

Source link