[ad_1]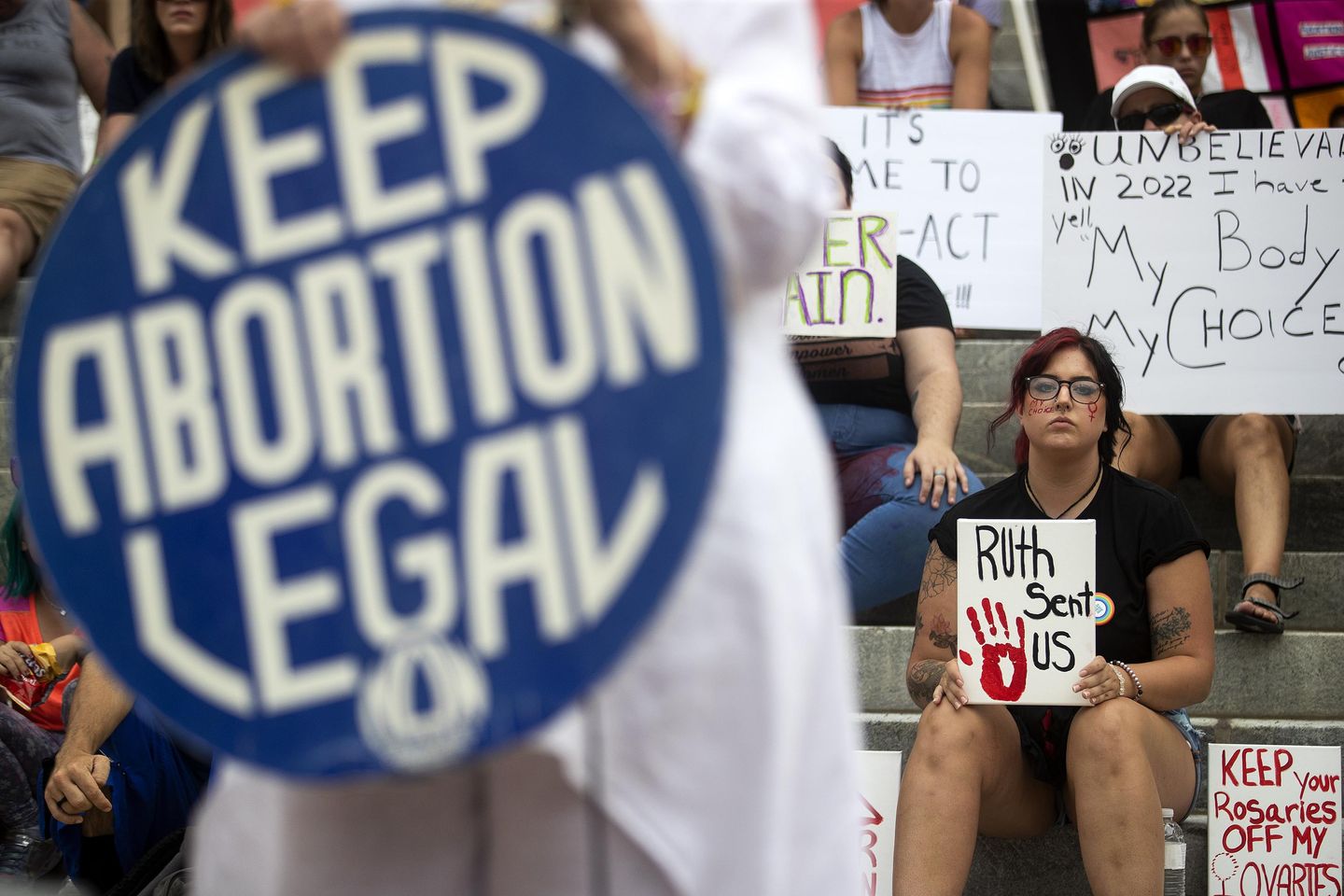 Americans' opinions about abortion are largely unchanged since the Supreme Court overturned the 1973 Roe v. Wade ruling last year.
The annual Knights of Columbus/Marist Poll released Wednesday found that 61% of U.S. adults consider themselves pro-choice, up from 51% in the same poll last year. But that remains "stable" within the survey's 10-year average going back to December 2012, when 84% described themselves as pro-choice, pollsters said.
State-level debates about making abortion "completely illegal" and prosecuting it caused pro-choice numbers to resurge after the high court's decision, said Barbara Carvalho, director of the Marist Poll.
"When we go to the farthest extremes, there really isn't an appetite for Americans having abortion completely illegal or completely legal," Ms. Carvalho told The Washington Times. "There's really an attitude that there need to be exceptions, particularly for the life of the mother, and people do understand that there are certain circumstances under which abortion may be required medically."
The poll also found that 69% of Americans support legal restrictions on abortion that are stricter than federal law and many state laws. They include limiting abortion to the first trimester of pregnancy and in cases of rape, incest or when the mother's health is in danger.
That number is statistically unchanged from the 70% of Americans who said the same a year ago. It had dipped to 62% in a poll Marist conducted last June, when the Supreme Court returned jurisdiction over abortion to state legislatures.
The findings suggest most Americans have moved back to opinions they held before the court overturned Roe, said Knights of Columbus Vice President Timothy Saccoccia.
"When people are asked if they're pro-life or pro-choice, this tends to move with where the debate is," Mr. Saccoccia said. "But when we ask what people really think, we see the same consistency across the board."
The findings are the first the poll has collected since the high court overturned Roe in Dobbs v. Jackson Women's Health Organization, a case that galvanized many midterm election debates.
The poll found that 60% of Americans oppose taxpayer funding for abortion, including 49% of Democrats. And 78% oppose taxpayer funding of abortions in other countries, including most Democrats.
Most Americans also said medical professionals with religious objections should not be required to perform abortions and organizations should not be required to pay for them in health insurance plans.
This year's Marist poll asked a new question about pro-life pregnancy resource centers, which faced a growing number of vandalism and arson attacks over the past year. It found that 91% of Americans support the work of the centers to offer people support during pregnancies and after childbirth.
The survey of 1,025 adults, including 885 registered voters, was conducted Jan. 6-9 and released ahead of the 50th annual March for Life on Friday. It was conducted online and by telephone, in English and Spanish, with a margin of error of plus or minus 3.5 percentage points.


[ad_2]

Source link