[ad_1]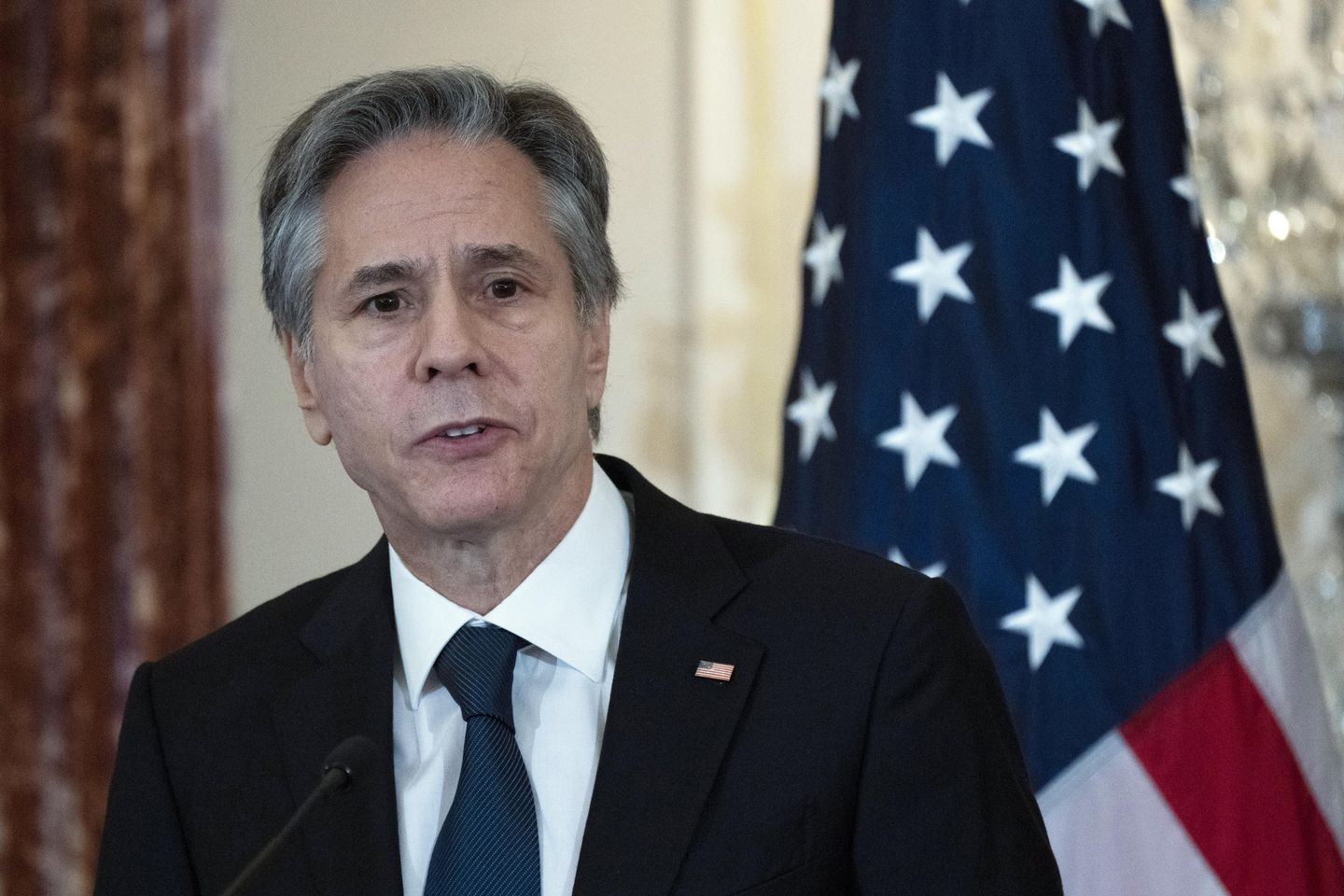 Secretary of State Antony Blinken will proceed with a planned trip to Israel and the Palestinian-controlled West Bank despite an outburst of violence that has racked the region the last two days, the State Department said Friday.
A day after nine Palestinian militants were killed in an Israeli military raid on a refugee camp in Jenin, a Palestinian gunman opened fire Friday outside a synagogue in Jerusalem, killing at least seven people and wounding three others before he was shot and killed by Israeli security forces.
It was the deadliest two days of violence in years, and poses a major challenge to the new right-wing government of Israeli Prime Minister Benjamin Netanyahu, whose hard-line policies on both the Palestinians and expanding Jewish settlements in the West Bank have led to early tensions with the Biden administration.
The State Department was quick to condemn Friday's terror attack in Jerusalem but said Mr. Blinken's long-planned trip, which also includes a prior stop in Egypt, had not been affected.
"We condemn this apparent terrorist attack in the strongest terms," Principal Deputy Spokesman Vedant Patel told reporters at the State Department Friday. "Our commitment to Israel's security remains ironclad, and we are in direct touch with our Israeli partners."
The White House also condemned the attack, noting that it had taken place on International Holocaust Remembrance Day.
Asked if the violence could affect Mr. Blinken's travel plans to meet with either Israeli or Palestinian officials, the spokesman said, "I have no changes to announce, nor would I expect any changes for the trip at this time."
The Israeli raid Thursday sparked angry demonstrations and a few rockets fired from Palestinian controlled territory into Israel. Palestinian authorities also suspended a security cooperation agreement with the Israeli government.
Friday's terror attack in Jerusalem was greeted by celebrations in parts of both the West Bank and Gaza Strip under Palestinian control, the Associated Press reported.
Friday's shooting spree took place in a religious neighborhood in east Jerusalem with a large ultra-Orthodox population, Israeli officials said. Police identified the attacker as a 21-year-old east Jerusalem resident who apparently acted alone.
Mr. Netanyahu and new National Security Minister Itamar Ben-Gvir surveyed the scene in person Friday evening. The prime minister said he would convene his Cabinet Saturday evening at the end of the Jewish Sabbath to consider its response to the attack.
There was no immediate claim of responsibility for the shooting. In Gaza, Hazem Qassem, spokesman for the ruling Hamas militant group, told the AP that the attack was "a revenge and natural response" to the raid in Jenin the previous day.
— This article was based in part on wire service reports.


[ad_2]

Source link