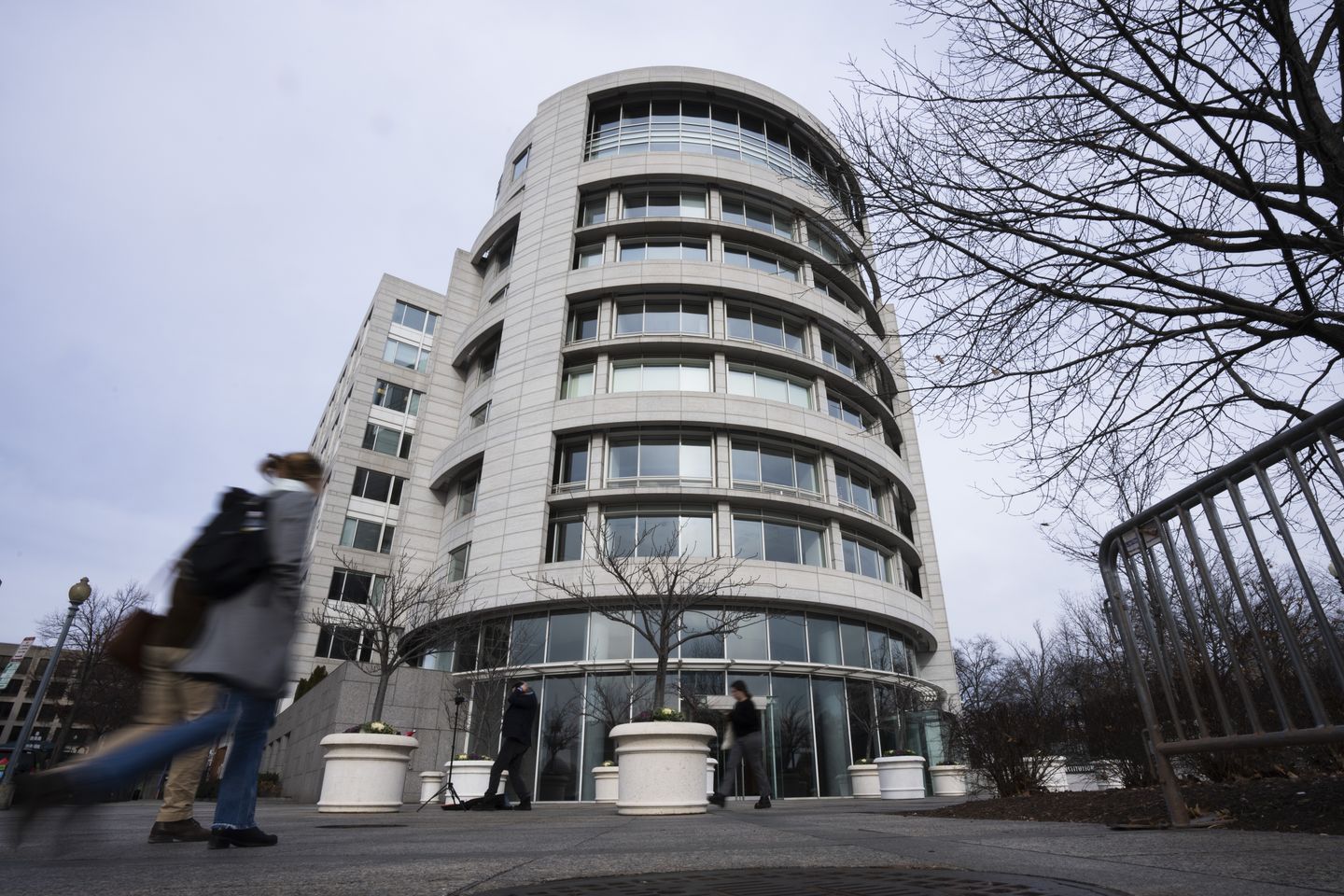 The National Archives and Records Administration told House Republicans Wednesday that it cannot share information about the discovery of classified documents from President Biden's time as vice president unless it is cleared by the Justice Department.
In a letter to House Oversight Committee Chairman James Comer, Kentucky Republican, acting Archivist Debra Steidal Wall said the agency must ensure any disclosures won't interfere with a Justice Department probe into the matter.
"Our desire to provide you with as much information as we can … must also be balanced with the need to protect Executive branch equities, particularly as they relate to ongoing criminal law enforcement investigations by DOJ," Ms. Wall wrote.
"DOJ had advised that it will need to consult with the newly appointed Office of Special Counsel (SCO) in DOJ to assess whether information can be released without interfering with the SCO's investigation," she wrote.
Ms. Wall's letter was in response to a request from Mr. Comer seeking all documents and communications between the Archives, the White House, Justice Department and Mr. Biden's legal team regarding classified documents discovered at the president's former office in Washington, D.C.
Since Mr. Comer's letter, additional documents have been found from Mr. Biden's time as vice president at his home in Wilmington, Delaware.
Federal law strictly forbids the removal or retention of classified documents or materials outside secured locations without authorization, which Mr. Biden would not have had during his tenure as vice president in the Obama White House.
Ms. Wall also responded to claims by Mr. Comer and other Republicans that the National Archives handled the discovery of documents at former President Trump's Mar-a-Lago residence differently than the Biden situation.
She insisted political bias was not a factor in its response to either matter, and it hasn't publicly discussed either case until they became public through news reports.
"Only when those topics were subsequently reported publicly in the press (approximately nine months after communications began on the Trump matter, and two and a half months on the Biden matter), did NARA begin to respond to queries … and only then in a manner that would not harm the integrity of the DOJ's investigations," Ms. Wall wrote.
"Accordingly, our actions and responses with respect to both of these matters have been entirely consistent and without any political bias," she wrote.