[ad_1]

Photographing a subject straight down from the camera's point of view can be harder than it sounds. Tripods and ballheads are designed to allow you a capture nice steady shot in either portrait or landscape view. With a ballhead you can easily swivel the attached camera 360° while tilting it up, down and sideways. Even if your ballhead allows you to point the camera straight down you're likely to see the legs of the tripod in your shot.
Arkon solved this problem for DSLRs, Mirrorless, Smartphones and Tablets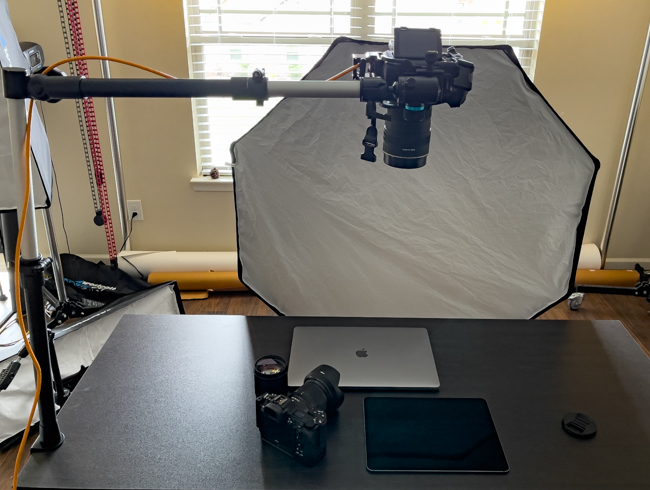 The NEW Clamp Stand for DSLR Camera, Tablet, or Phone is an arm that attaches to a table or desk and let's you shoot straight down without the actual stand being in your shot. Arkon has several mounts and arms for smartphones and tablets, but most of those aren't suitable for bigger cameras due to the weight of a DSLR/Mirrorless and the attached lenses.
This new Clamp Stand for DSLRs is designed from the ground up to hold bigger devices. It extends up to 29.5″ tall (from the clamp on the table) and extends out to 27.75″. This gives you plenty of clearance to photograph your subject without the stand being in the way.
On the end of the arm there is a standard 1/4-20 screw/mount which is found on the bottom of just about all cameras. They also include a phone holder and tablet holder for mobile applications.
How well does it work?
I used it during a LIVE shoot in my weekly Photography Masterclass. The episode I used it in is here:
It passed the first test right off the bat. The arm is strong enough to hold my Nikon Z6 II with 24-70mm f/4 lens and trigger in the hotshot with ease. Not once did I feel like it was going to drop or sag. Making adjustments to the height and length on the fly was easy. Although the end with the 1/4″-20 mount is easy to adjust, I was missing my ballhead.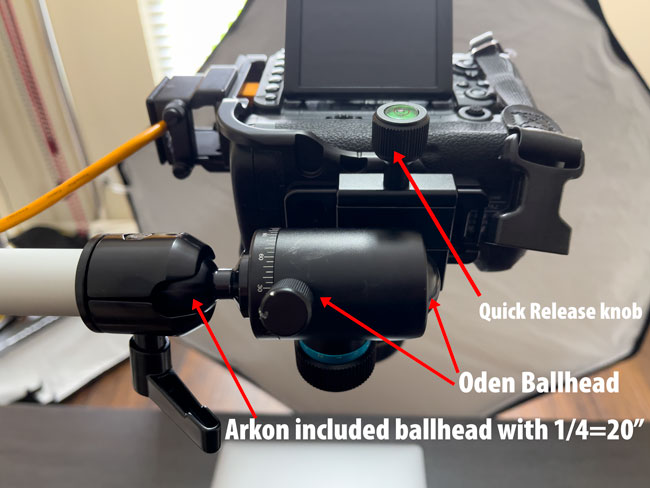 Unfortunately the hole on the bottom of my ballhead is 3/8″ So I can't just directly screw my ballhead onto the end of this mount. However, I found these little adapters that make it possible. They screw into the bottom of a standard ballhead converting it to a 1/4″-20. Using a ballhead is NOT a requirement. The first shoot I did was using just the 1/4″-20 on the bottom of my camera's L-bracket. However, the advantage of a ballhead is that you usually have a quick release to get the camera in and out of the mount so that you don't have to spend the time unscrewing and screwing it in. Here's the light weight ballhead I used.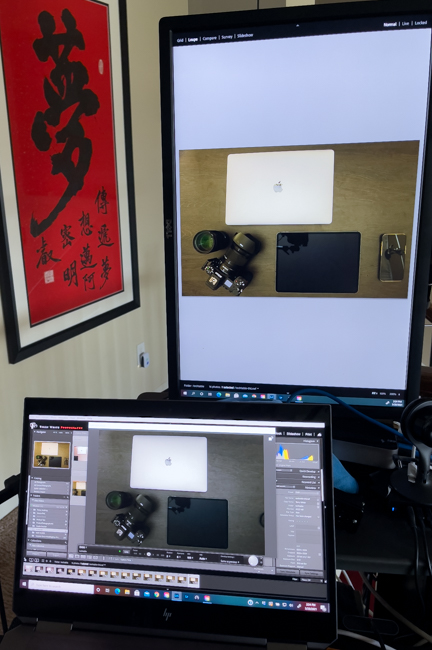 The Bottom Line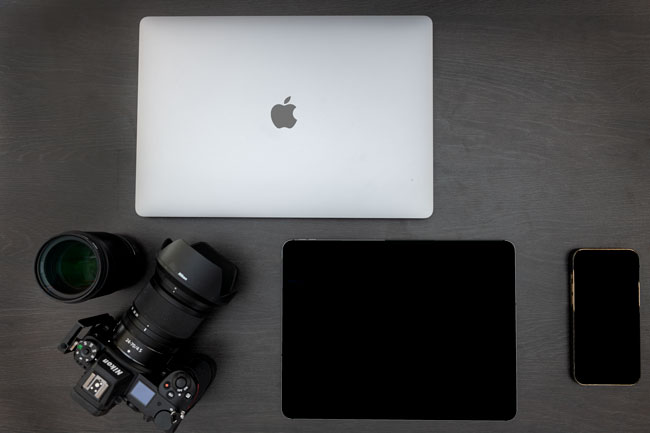 Full Disclosure: This is NOT a paid review. Arkon did send me the stand for review, but I'm under no obligation to say good things about it. The review and opinions are mine.
Overall this is the kind of clamp that I've always wanted to do product photography and gadget review videos from a top down view.
Arkon has a winner on their hands here. If you want to mount a camera, smartphone or tablet on an arm that's strong enough to hold it, then this is it. The only thing that I'd like to see them add is a better ballhead option or some kind of quick release for DSLRs/Mirrorless. Since this is designed for professional photographers, it should be easier to attach/detach your camera. At a minimum include the 1/4-20 to 3/8″ adapters.
It would also be nice to see a level added so that you know you've got your camera perfectly level. It was nice having one on my ballhead.
You can get the Arkon Clamp Stand for DSLR Cameras, Smartphones and Tablets here from Amazon.
If you order it directly from Arkon.com here and use my discount code: "twhite" then you'll get 20% off.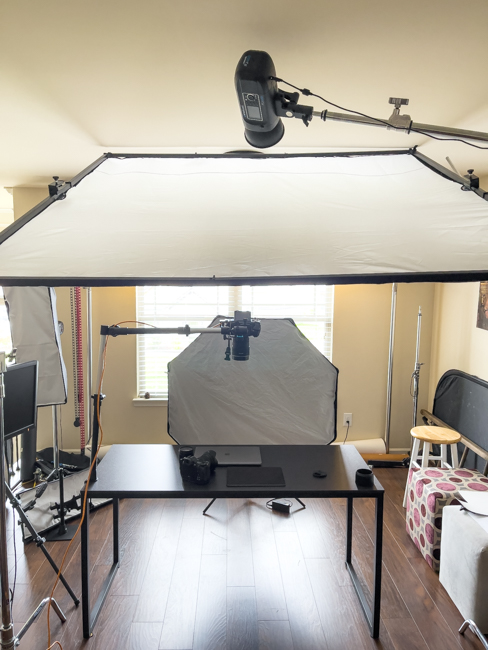 [ad_2]