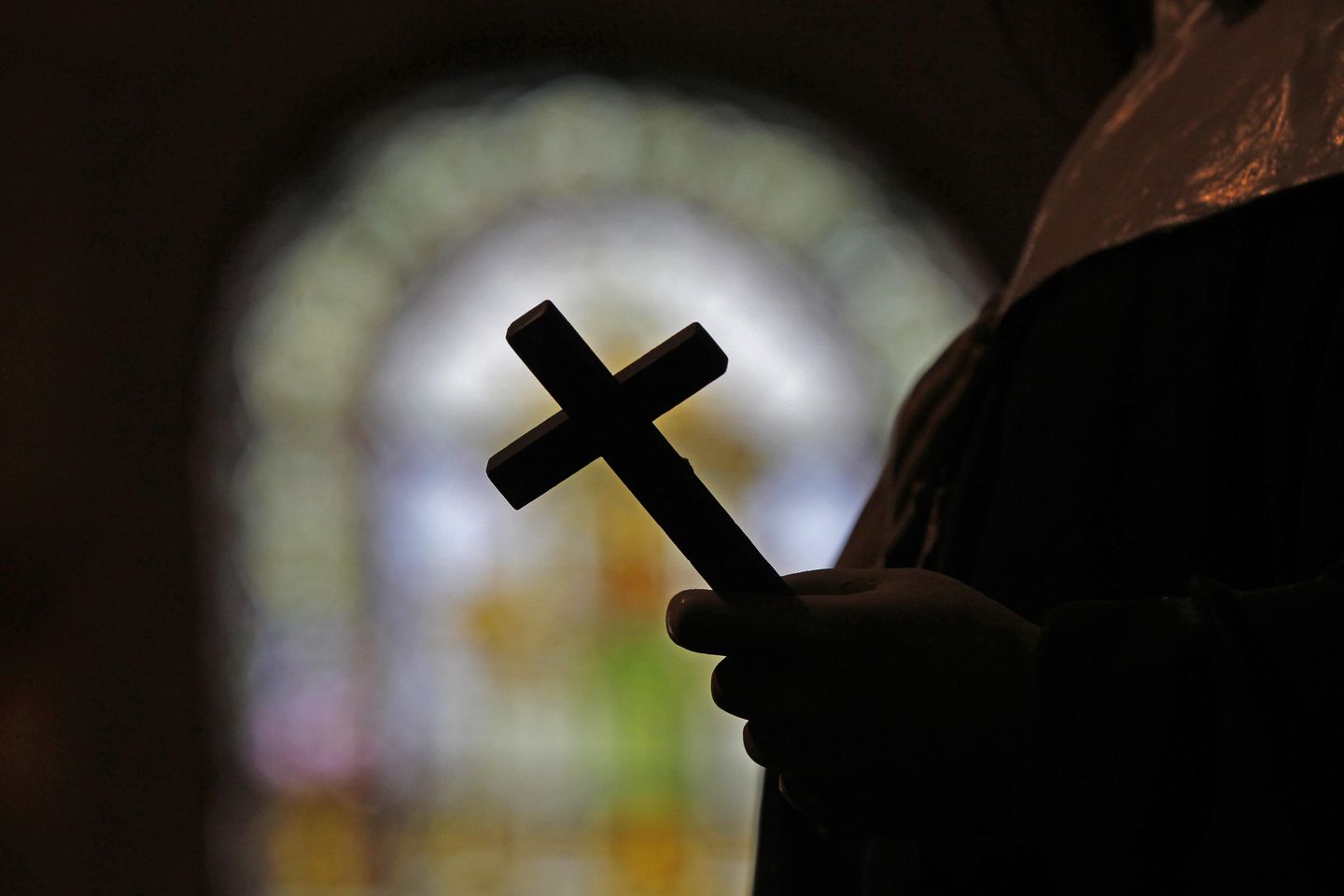 A New Jersey man was in custody after being charged with attacking three Catholic churches in a rampage being investigated as a hate crime, prompting police to step up patrols to houses of worship.
Peter A. Sirolli, 40, of Deptford, faces multiple charges including arson, criminal mischief, desecration of sacred objects, and bias intimidation stemming from a Friday morning vandalism spree targeting churches in Camden and Gloucester counties in New Jersey.
The Washington Township Police in Gloucester County said it had deployed additional patrols to houses of worship over the weekend as a "precautionary measure" in light of the three "Hate Crime incidents."
Gloucester Township Police Chief David Harkins said the attack was being investigated as a hate crime. Among the agencies involved in the investigation is the Bureau of Alcohol, Tobacco, Firearms and Explosives.
"We are still actively investigating his social media pages and anything else. We have no ties to any organization that's anti-Catholic at this time," Gloucester Township Police Chief David Harkins said at a press conference, as shown on ABC6 video.
Police said the attack began at 7:12 a.m. Friday, when a large wooden cross was lit on fire in front of Holy Angels Parish, St. Patrick's Church, in Woodbury.
A witness called police at 7:29 a.m. to report that a male vandal had thrown a rock at Holy Child Parish, St. Teresa's Church in Runnemede before driving off in a white 2021 Toyota pick-up truck.
"The witness followed the suspect in his vehicle and continued to provide police with information," said Gloucester Township police in a press release.
GTPD Media Release-
Man Arrested for Vandalizing 3 Catholic Churches, details https://t.co/f0gKWYTpgH pic.twitter.com/IQgrkW71fe


— GloucesterTwpPolice (@GloTwpPolice) January 13, 2023
The suspect drove to St. Agnes Church in the Our Lady of Hope Parish in Blackwood, where he threw a brick through a large window above the main door, shattering the window but missing the stain-glass window inside, then drove to the flagpole at the parish center.
He poured gasoline on the base of the metal flagpole and ignited it, then fled after a maintenance supervisor yelled at him to stop, police said. An officer caught up with the truck and arrested the suspect after a slow-speed chase.
The episode comes amid a surge of vandalism aimed at Catholic churches. Since the May 2020 riots over the death of George Floyd, 272 churches have been targeted with arson, graffiti, broken windows and other damage.
Of those, 115 have occurred since the U.S. Supreme Court opinion in Dobbs v. Jackson overturning Roe v. Wade was leaked May 2, according to the CatholicVote tracker.
Father Joseph Szolack of St. Agnes Church said he was thankful nobody was injured in the attack.
"No one was hurt. It would be much more challenging if he hurt someone or if he lit the church on fire or something," Father Szolack told Fox29. "Then we might have to call on spiritual reserves to forgive."