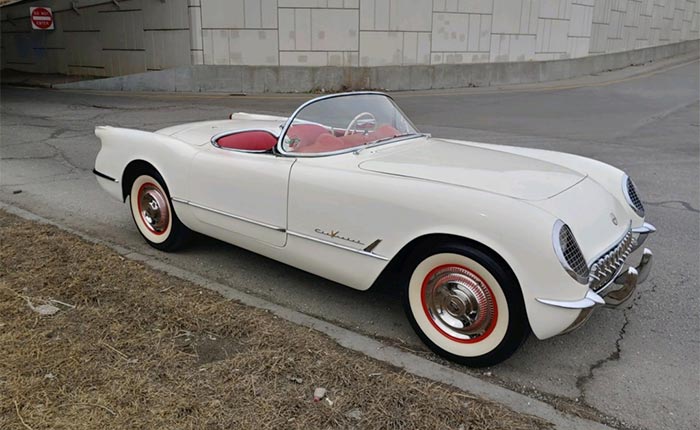 This impressive 1955 Chevrolet Corvette with 265ci V8 is when everything changed, the introduction of the V8 into the 2-seater convertible turned a Sunday drive Corvette into the first American Sportscar that not only could compete on the track but also for the hearts of the American car lovers and the dawn of the muscle car.


1955 265ci V8 Powerglide STUNNING!
This 1955 Corvette Roadster with its beautiful styling and near perfect lines provided drivers with the power and comfort that had only been seen in foreign sports cars until this rolled out of the factory.
1966 #s Match 427ci 4SPD BEAUTIFUL!
1966 Chevrolet Corvette roadster, Numbers matching L36 427/390 HP motor code IL Casting 3869942 Four-speed muncie manual transmission (not original) Independent suspension positraction 3:55 geared rear end Finished in code 980 Trophy Blue Poly with Black interior code 418 Stayfast Black soft top Knock-off wheels, side pipes BF Goodrich 15-inch Silvertown radial tires Teakwood steering wheel, power windows Delco AM/FM radio The 1966 Chevrolet Corvette introduced us to the 427 big block era.
1970 350ci V8 Auto DAYTONA YELLOW!
As the prices of Chrome Bumper cars continue to climb, this is a great opportunity to get into a 1970 C3 Daytona Yellow and Black coupe that is reasonably priced and ready to drive or take to a show for everyone to appreciate.
Join 427Stingray.com Today!
The first and only all Corvette online auction site is hosting Corvette auctions now! The daily Corvette auctions will feature the hard-to-find, the unique, the rare, the drivers, and the trailer queens.
Registration is free! Find out how to sell your Corvette on 427Stingray.com!


Source:

427Stingray.com