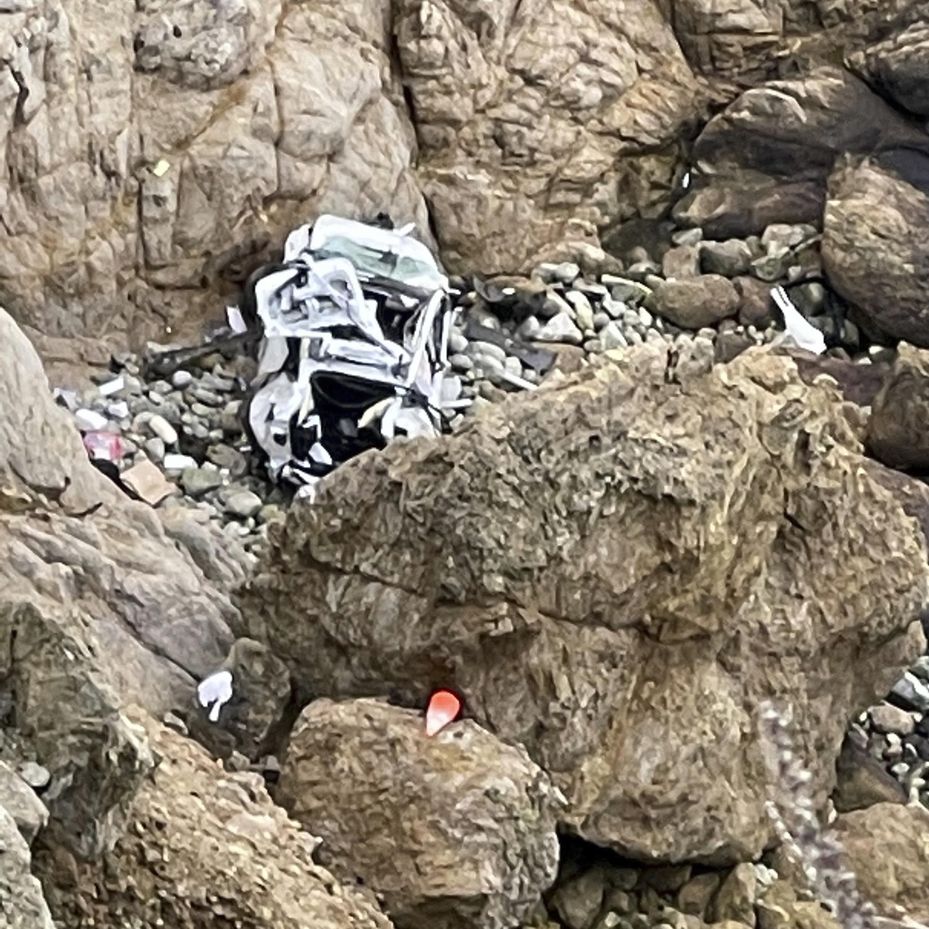 A California man is accused of trying to kill his wife and two children when he drove his Tesla off a cliff just south of San Francisco, according to authorities.
California Highway Patrol said Dharmesh A. Patel, 41, of Pasadena, was charged with attempted murder and child abuse after "investigators developed probable cause to believe this incident was an intentional act," based on the evidence gathered and witnesses interviewed by police.
Mr. Patel is currently hospitalized and will be taken to the San Mateo County Jail upon his release.
The crash took place Monday on the south side of the Tom Lantos Tunnel when the white Tesla plunged about 250 to 300 feet down the cliff.
Responding authorities repelled down the cliff's edge and rescued Mr. Patel's wife, 41, and his two young children. All three suffered serious injuries as a result of the crash and remain in the hospital.
"We go there all the time for cars over the cliff, and they never live. This was an absolute miracle," Brian Pottenger, a battalion chief for Coastside Fire Protection District/Cal Fire, told the Associated Press.
Chief Pottenger added that "every one of us was shocked" when they saw movement through the front windshield of the car.
Fire officials said that the car hit the rocks at the bottom of the cliff and flipped several times before coming to rest, according to CNN.
Police couldn't tell what driving mode the car was in at the time of the crash but said that it didn't appear to contribute to the incident's outcome.