[ad_1]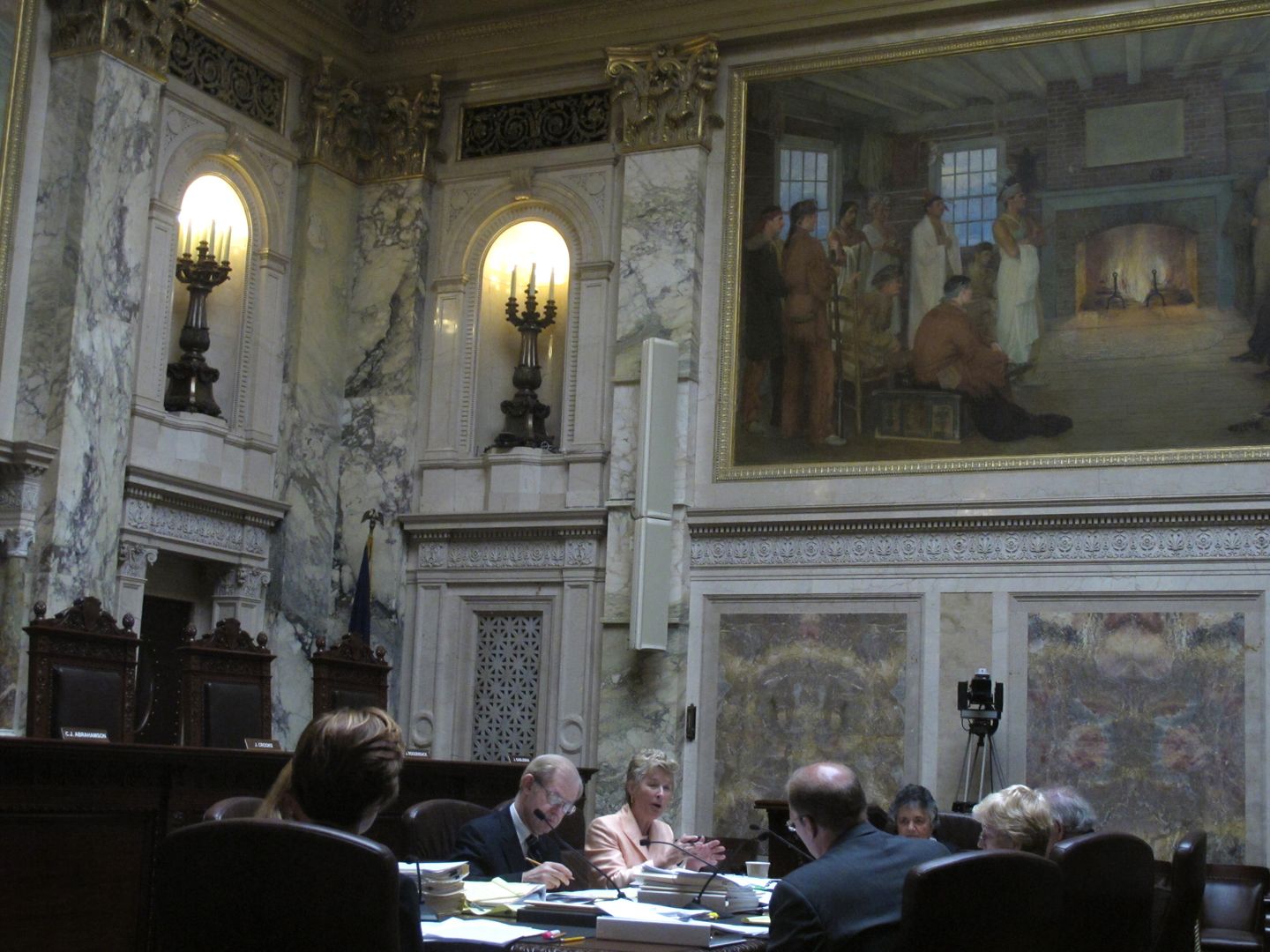 A Roman Catholic charity has asked the Wisconsin Supreme Court to declare it a religious organization, something the state's unemployment bureau has fought for several years.
The Catholic Charities Bureau in Superior, Wisconsin, sued the state's Labor & Industrial Review Commission, which has opposed the designation. An appeals court said because the charity doesn't evangelize its clients, the group isn't "inherently" a religious entity, despite a church teaching that caring for the poor isn't restricted to those who accept the church's beliefs.
"The lower court's reasoning flies in the face of both the Constitution and simple common sense," Eric Rassbach, vice president and senior counsel at Becket, which represents the charity, said in a statement. He said "it is absurd to suggest that Catholic Charities Bureau is not religious."
Roman Catholic Bishop James Powers, who heads the Diocese of Superior, Wisconsin, said the "Catholic Charities Bureau and their subsidiary ministries provide essential resources to the most vulnerable members of our community." and that "everything they do is steeped in the mission of the Church."
The tussle over a religious exemption from the state's unemployment insurance program — one historically granted to Catholic organizations and other religious groups — allows Catholic Charities to set up and administer their own unemployment benefits program.
Attorney Nick Reeves, counsel at the Becket firm, said this is an instance where church and state should be separate.
"What the Wisconsin agency here did was to say, by organizing yourself in this way, so that you can serve those in need, and by serving people, regardless of their faith, you're no longer sufficiently religious," Mr. Reeves said in a telephone interview. "That's a determination we don't think courts should be making because they'll have to root around in the internal organization and the structure of Catholic Charities Bureau and decide, well, is this service to the poor actually religious?"
Mr. Reeves expressed concern that the current ruling, if allowed to stand, could impact faith-based charities in other states.
"Wisconsin was the first state to enact an unemployment compensation law," he said. "Other states look to Wisconsin on how they interpret their laws. I think this could have a nationwide impact and would be really problematic for other Catholic charities around the country that are similarly structured or just any other religious social service provider, such as The Salvation Army."
Anita Krasno, general counsel for the Wisconsin Labor & Industry Review Commission, said via email that the agency "is unable to comment on pending litigation."


[ad_2]

Source link