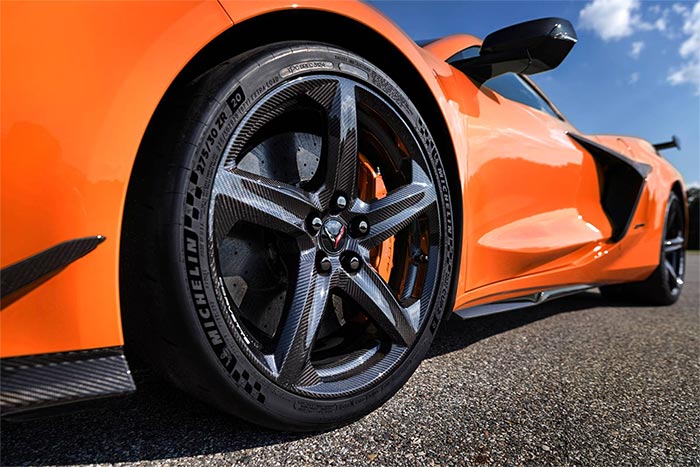 Photo Credit: Chevrolet
Earlier this year, GM's North America President Steve Carlisle issued an ultimatum (of sorts) regarding market adjustments and other dealership practices on their in-demand vehicles like the Corvette Z06.

The letter stated that a small number of dealers had engaged in sales practices that cause negative press and reflect poorly on GM's brands. There were additional warnings in those emails about selling to those who flip the cars to overseas buyers. This is a big no-no from GM, and it can cause the original buyer to be blacklisted from buying new GM products.

Following the release of Carlisle's letter, we continued to see dealers charging way above MSRP for the simple fact that they can, as dealers are independent businesses who can charge what they want. As a reminder, the 'S' in MSRP stands for Suggested, so have a nice day, lol…

Last Friday, we started hearing that GM may be taking a Carrot/Stick approach to customers by offering $5000 in My Chevy Rewards points for buyers who keep their Z06s for 12 months. The points are good for financial payments on GM-financed vehicles, parts/accessories, and dealership service visits. I surmised that GM may need a bigger carrot as a flipper can make three, four, or five times that amount by selling the car early. Well, today GM followed up that Carrot with the Stick and it's not going to be pretty.

In a new email sent to GM dealers on Friday, Carlisle says, "When vehicles are quickly resold, particularly by unauthorized dealers or other resellers that do not adhere to GM's standards, the customer experience suffers and GM's brands are damaged." To help slow down those flippers, GM will be limiting the transferability of the Z06's warranty and will bar the flipper from being able to place "Sold Orders" on future GM vehicles if they sell their Z06s within the first 12 months of ownership.

Dealers will soon be receiving additional information about the customer acknowledgment requirements. We'll follow up when we have more, but this is the move that GM had to take to stop non-enthusiasts from flipping their Z06s immediately after purchase. As the Z06 is such a different beast with its bespoke LT6 flat-plane crank V8 engine, are you willing to take the chance to buy a first-year model without that security blanket? We are betting a lot of people would say no.

Here is the new memo from Steve Carlisle below, and then let us know your thoughts in the comments.

Dear GM Dealership Team,
We are continuing to build momentum as we head into the second half of the year and have started shipments of several of our high demand and limited production products.
This letter serves as a follow-up to my communication from January of this year, where we reiterated your contractual requirements and our policies on selling new vehicles for resale. When vehicles are quickly resold, particularly by unauthorized dealers or other resellers that do not adhere to GM's standards, the customer experience suffers and GM's brands are damaged. As a result, on certain high demand enthusiast products, we are limiting the transferability of certain warranties and barring the seller from placing future sold orders or reservations for certain high demand models (as identified by GM) if the vehicle is resold within the first 12 months of ownership. These changes are being implemented to ensure an exemplary customer experience, to ensure our brands remain strong, and to help prioritize ownership by brand enthusiasts and loyal customers. These changes will not impact product recalls in any way.
Currently, the products impacted by these changes include the following: 23MY Cadillac Escalade-V, Chevrolet Corvette Z06, and GMC HUMMER EV (SUT and SUV). Certain warranties will not be transferrable if the original owner resells the vehicle within one year of delivery.
In the coming days, you will receive a message from your respective brands that will outline full details of the warranties and the customer acknowledgement requirements to implement this new process. Thank you in advance for continuing to do your part in ensuring our customers have great experiences when purchasing these truly special products.
If you have any questions or comments, please reach out to your Zone Manager.
Regards,

Steve Carlisle

President GM North America
Source:

General Motors

Related:

Shots Fired! GM North American President Steve Carlisle Warns Dealers Against Market Adjustments on Z06

GM Offering Z06 Buyers $5,000 in Rewards Points for Not Flipping Their Corvettes

Preliminary 2023 Corvette Z06 Orders Can Now Be Submitted