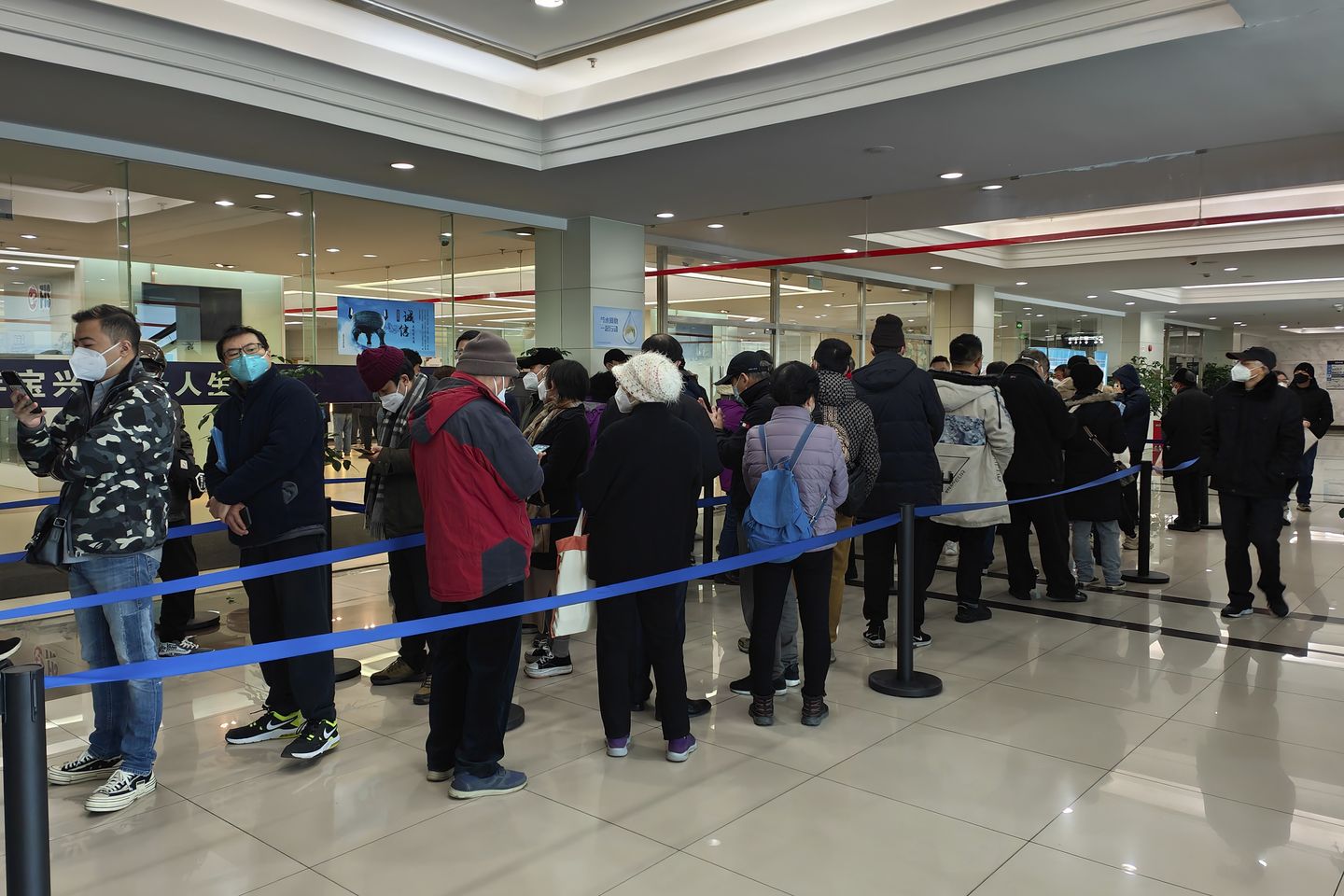 Patients in China are scrambling to find a leading antiviral medication for the coronavirus after the country pivoted from its zero-COVID policies without having stocked up on a key treatment the U.S. and other Western nations enjoy.
The Pfizer antiviral Paxlovid is covered by state insurance and should cost the equivalent of $29, but the drug is hard to access and some patients have reported paying huge markups, according to Reuters, which documented the experiences of patients and families.
One man in Hainan province said he paid nearly $3,000 for two boxes of Paxlovid, which is a combination of two drugs and reduced the risk of hospitalization by 90% in clinical trials. Boxes are sold online for the equivalent of about $320 U.S. dollars but are snapped up quickly.
China is adjusting on the fly to its pivot from a strict containment strategy to looser policies that have allowed the virus to rip through society.
Scientists are worried about the unfolding toll, given the lack of immunity from prior infection and the belief that Chinese vaccines aren't as effective as the messenger-RNA shots deployed in the West.
Many Chinese residents will take trips to see relatives for Lunar New Year celebrations this month, meaning the virus or its variants could travel with them to new areas.
Paxlovid was approved in 2021 and gradually became the treatment of choice, particularly for elderly persons, in the U.S. over the past year. The White House boasted it secured sufficient supply to weather any winter surge in infections.
China, meanwhile, is stuck playing catchup. It recently approved a leading COVID-19 drug from Merck & Co., while Pfizer has said it shipped thousands of courses to the country and millions more are on their way.
"Pfizer is actively collaborating with Chinese authorities and all stakeholders to secure an adequate supply of Paxlovid in China," the company told Reuters. "We remain committed to fulfilling the COVID-19 treatment needs of Chinese patients and partnering with the Chinese government."
For more information, visit The Washington Times COVID-19 resource page.