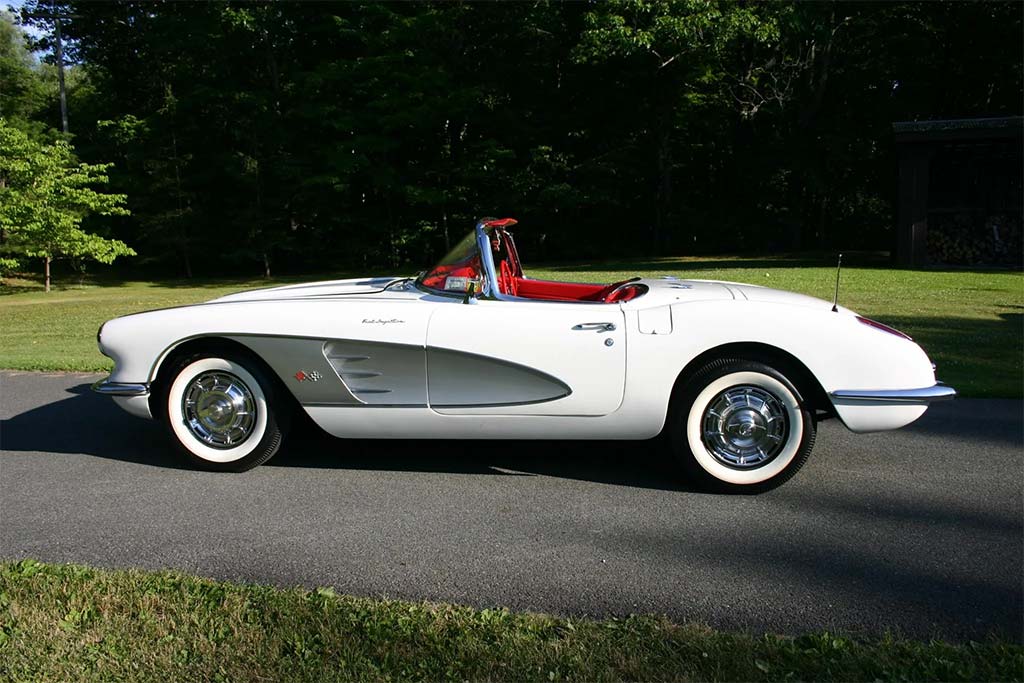 After spending the past 28 years with the same owner, this 1959 Corvette convertible that reportedly started life as a fuelie is now on the auction block at Bring a Trailer.

With five days remaining, the high bid has climbed to $52,000.

The car underwent a restoration in 2001, but as anyone with a classic car knows, the work continues over the years to maintain that level of excellence.

That's been the case with this Corvette. In fact, just since 2019, the seller has installed an Al Knoch convertible top and hardware and serviced the carburetor and brakes, repacked the wheel bearings, replaced the fuel pump and a tie rod, and changed the fluids and tuned up the engine.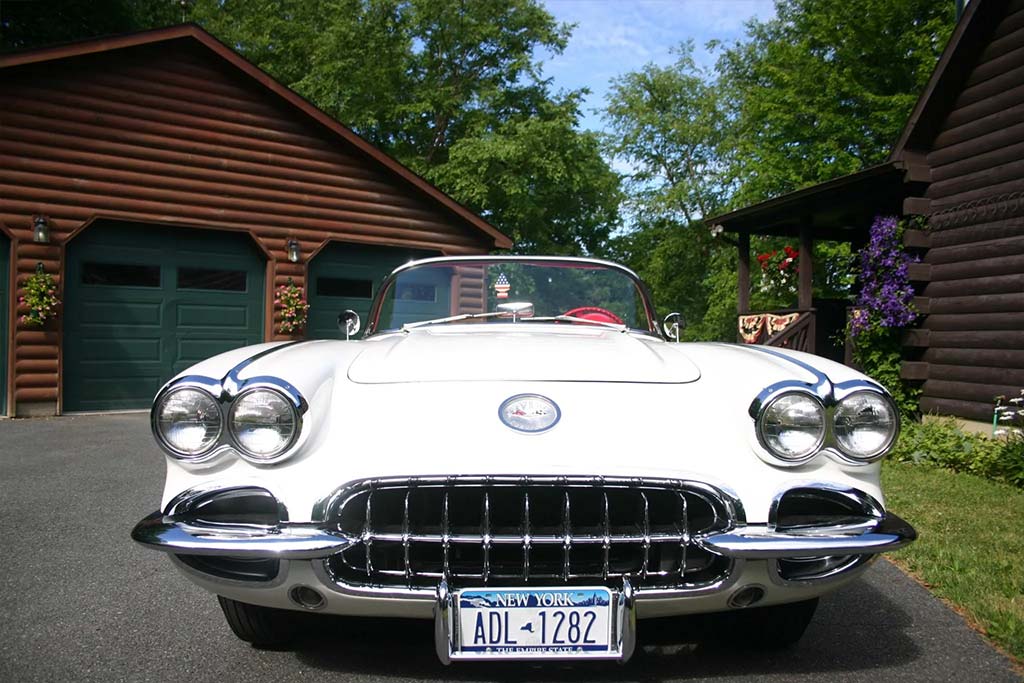 The car isn't perfect, with a few paint chips here and there, but it's still an impressive C1 Corvette overall, at least based on the photos that show off the beautiful white paint with silver coves, black convertible top, and red interior.

Powering this Corvette now – which features a four-speed manual transmission – is a 283 V8 engine with a Holley four-barrel carburetor (installed five years ago) and Corvette-script valve covers, polished air cleaner lid and ignition cover. It's also been serviced as mentioned above.

When the seller bought the car in 1994, he did so with the understanding that it was an original 290 horsepower fuel-injection Corvette – one of 745 so equipped at an original cost of $484.20.

And after undergoing two appraisals and a frame-on restoration, "no one has indicated otherwise," he responded in a post on BaT.

Unfortunately, that fuel-injection system wasn't included with his original purchase, so to bring the car closer to its original state, he located fuel-injection accessories in 2016 and an intake manifold that was refurbished by Jack Podell Fuel Injections last year. Though not installed, the system will be included with the sale.

Source:

Bring A Trailer


Related:

Corvette's for Sale: Vintage 1965 Corvette Racer on Bring A Trailer

Our Three Favorite Corvettes For Sale From Corvette Mike This July

Corvettes for Sale: Numbers-Matching 1968 Corvette Barn Find at No Reserve