[ad_1]

If you've ever wanted a Greenwood Corvette Sportwagon, you might want to jump on this one that's being auctioned off next month on carandclassic.com.

But depending on where you live, getting it home might prove to be an expensive challenge since this very special 1975 – described in the listing as "one of only two factory Greenwood Corvette Station Wagons in the world" – was imported in 2020 to the United Kingdom.

The story goes that John Greenwood originally devised the Sportwagon so he could go on picnics with his girlfriend. He replaced the rear end of her Corvette with a bespoke rear section later offered as a conversion kit by the Greenwoods, who reportedly sold only 20 to 25 of them back in the day.

According to Car and Classic, only two survivors exist – one in the United States and this one in a tiny village in Cambridgeshire that is the only one known to have been done as a 2+2 (though the rear seat is basically just a one-piece cushion to sit on).

While the car's 5.7-liter V8 engine does start and run well, overall it will need some restoration to get it back on the road. And that's exactly where the current owner wants to see the car. A collector of quirky U.S. cars, he had known about this Corvette for years, and when it finally came up for sale, he jumped on it.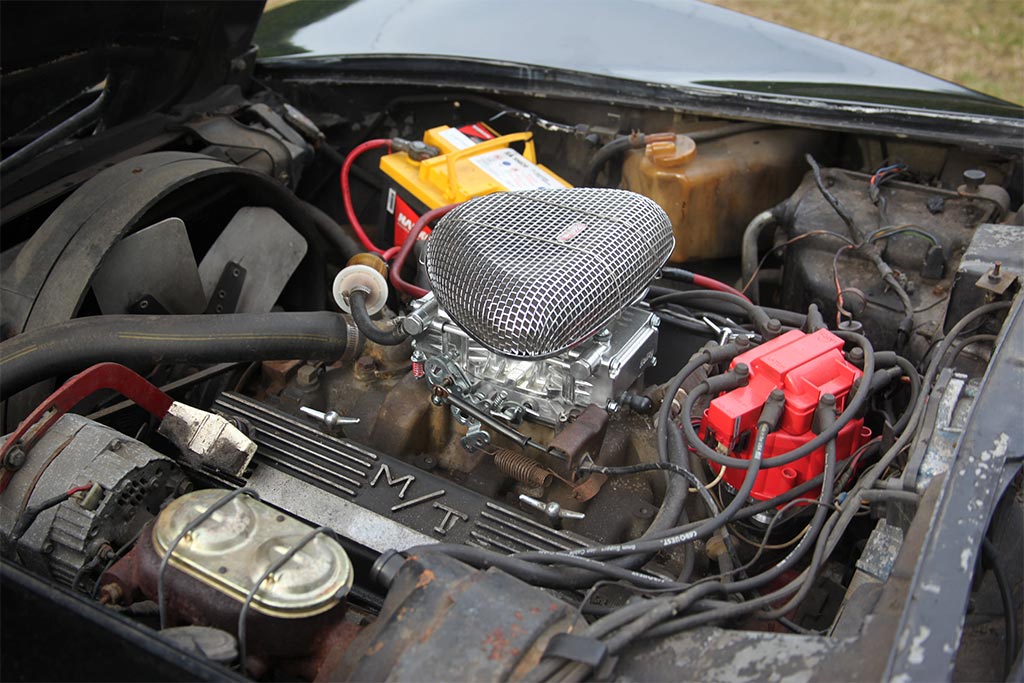 But, with his business expanding, he just doesn't have time to restore it himself. Hence the auction, though if it doesn't sell, he plans to just put the car in storage and wait until he does have time to bring it back to life himself.

The interior – featuring gray suede-effect button fabric on the seats and door panels – is described as "complete and intact" but in need of "some reassembly." The listing continues: "But the good news is that it's all there and what's not on the car is in a box in the boot – a box that you wouldn't be able to fit into the boot of a standard C3. It's almost as if it was built to carry its own parts."

The black exterior, meanwhile, is said to be complete and free of major damage, but will require "light restoration."

Two glass panels wrap into the roof on each side, and a bespoke rear glass panel is hinged at the top to allow easier access into the rear storage compartment.

The auction, by the way, offers commission bids, which means bids can be placed before the official start of the auction (which is Aug. 7 at 3:45 p.m.) and you will be notified whether or not you are the highest bidder before the auction starts.

Would you like to have this two-of-a-kind C3 Corvette in your garage, or would you just settle for an '82 Collector Edition with its similar opening hatchback?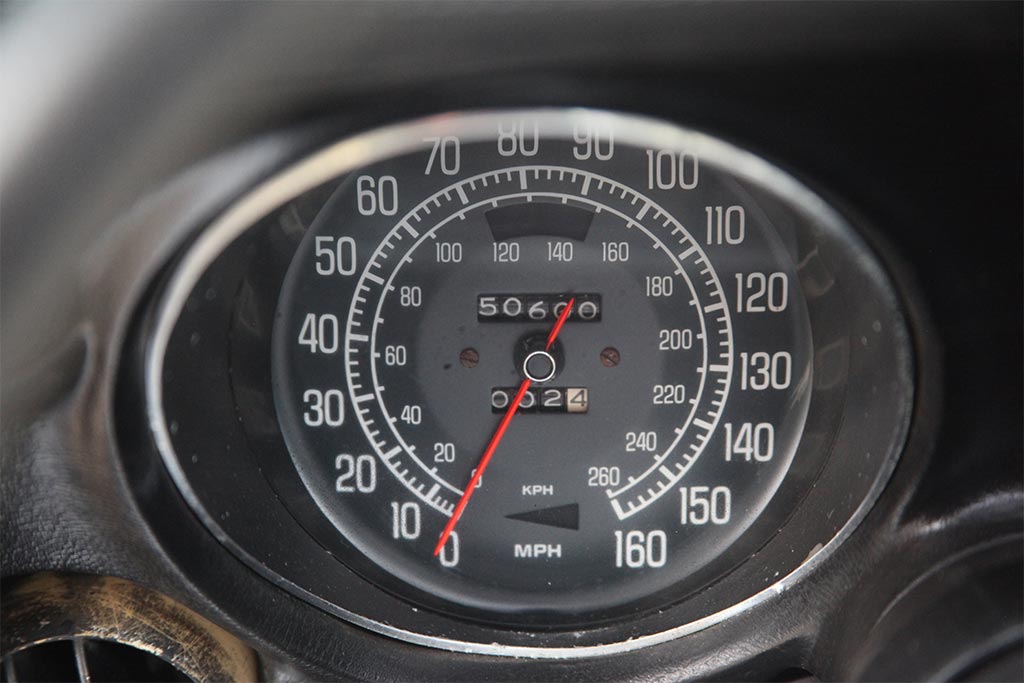 Source:

carandclassic.com


Related:

Corvettes on Craigslist: Custom 1972 Corvette Coupe Project

Corvettes on eBay – Chuck Miller's 1971 Corvette SportWagon

Custom LT5 Powered 1955 Nomad Wagon is the Coolest Car at Barrett-Jackson's Northeast Auction


[ad_2]

Source link