We've always loved the look of any Corvette convertible with a hardtop attached, and this very nice 1990 example up for sale on Craigslist is certainly no exception.

When this car was new, exterior colors like mauve and teal were all the rage. Despite its popularity among designers of houses, Turquoise Metallic was never chosen by very many Corvette buyers. Indeed, only 589 of the '90 Corvettes left the Bowling Green factory in that shade, and since only 7,630 convertibles were produced (as opposed to 16,016 coupes), that makes this car even more unusual.

Since it's in Flint, Michigan, we're glad to hear that this Corvette has never been driven in the snow and has always been kept in the garage with a car cover on it, according to the listing. It's also nice that the owner says it's never been smoked in as well.

We're not told whether the seller is the original owner, but it's obvious the car has been pampered its entire life by ever how many owners it's had. With only 29,253 miles on the odometer, that's less than 1,000 per year.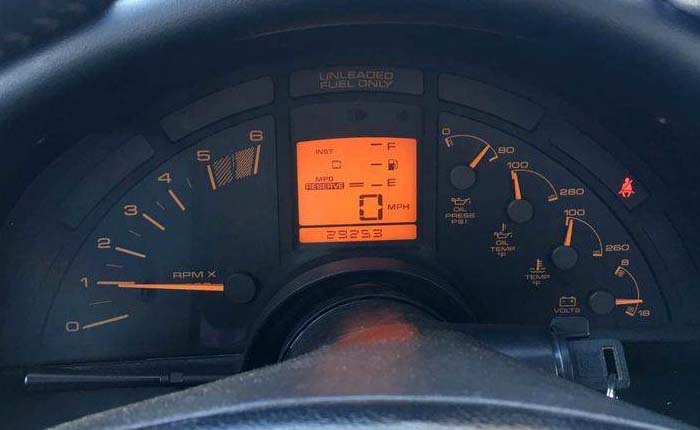 The nicely contrasting black interior appears to remain in top-notch condition, as does the paint. Add in "excellent" tires, and it's likely a new owner might not have to do much to start enjoying his new toy from the get-go.

Personally, we prefer the look of the convertible when it comes to C4s, and throw in a body-color hardtop, and we're all in. Just check out the listing photos for yourself.

These C4s might not win the horsepower race, with the 350 V8 pumping out just 245 to 250 horsepower, but they're still lots of fun to drive. I fondly remember the excitement of my first new Corvette, an '86 coupe that could still toss me and a passenger back in our seats upon full-throttle acceleration.

The asking price of $15,000 for this one seems very reasonable to us. What do you think?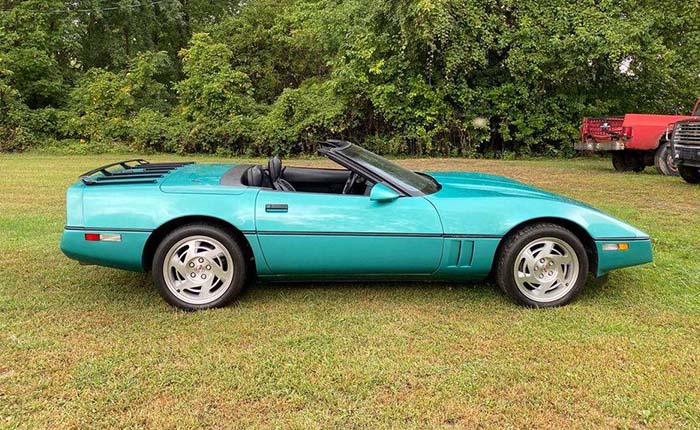 Source:

Craigslist.com via BarnFinds.com


Related:

Corvettes for Sale: 2017 Corvette Z06 Convertible Wears VIN 001

C&N Motor Cars Is Your Modern Day Corvette ZR1 Specialist

Corvettes for Sale: 1962 Corvette Barn Find on eBay Classifieds