[ad_1]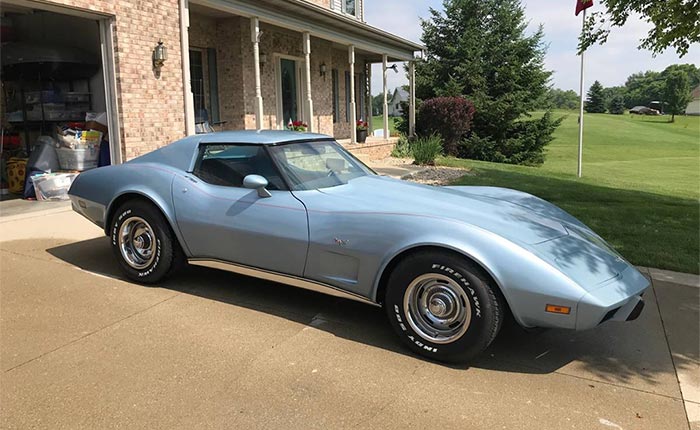 The Mid-1970s Corvettes may not get the respect of enthusiasts these days, but when they were new, boy, did people love them!

That marketplace success came as carmakers were struggling to figure out how to come to grips with all the federal regulations back then that were stifling performance.

Despite horsepower numbers that today seem low, back then, peer to peer, cars like this 1977 Corvette being offered on Craigslist in Columbia City, Indiana (northwest of Fort Wayne) were among the hottest performers of the time. And customers responded.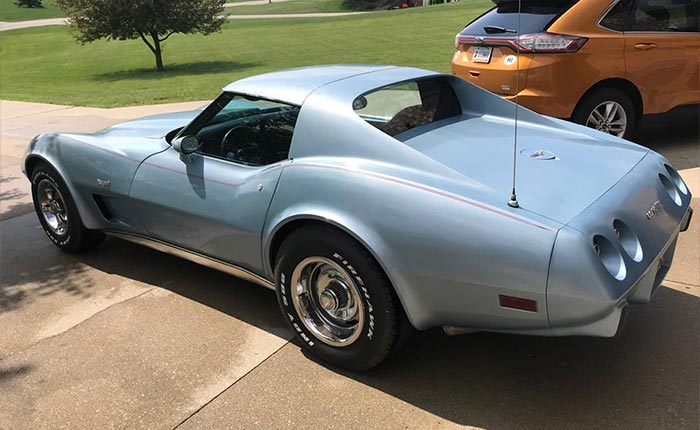 In fact, during the 1977 model year, Chevrolet pumped out a record 49,213 coupes out of the St. Louis factory – a record that was cracked just two years later when 53,807 coupes were built in 1979.

Nowadays, you don't see a lot of these cars on the road, so for the relatively small asking price of $10,000 for this one, you could find yourself attracting a lot of attention on the way to Walmart. Once there, you wouldn't have to worry about a careless customer inflicting a little damage in the parking lot, either.

The seller describes this Corvette as running "great," with the original matching-numbers 350 V8 engine and automatic transmission still in place and delivering a whopping 180 horsepower, assuming that's an L48 and not the more powerful 210-horsepower L82 under the hood. He's also added a new radiator, thermostat, and "great" new tires on rally wheels.

He says everything except the clock and the air conditioning still works, and he's including a new regulator that he believes will fix a problem with the power passenger window.

And perhaps most remarkable, he claims the T-tops do not leak.

We're also especially impressed with the condition of the dark blue interior, which provides a nice contrast to the Corvette Light Blue exterior that appears to be most in need of a repainted nose to repair the typical damage there caused by someone getting too close to a wall.

Nowadays, I might actually prefer the sharper look at the back of this body style over the '78, when the bubble back was introduced, though I'll admit that the larger storage space in the latter model was nice.

A high school friend of mine named Greg owned a '77 done in white, which was actually the most popular color that year with 9,408 examples built. If this were my car, I think I'd repaint it that color and add a chrome luggage rack to the rear deck, along with front and rear spoilers like the '79s. How would you proceed?

Source:

Craigslist via BarnFind


Related:

Corvettes For Sale: $4,999 Takes Home This '72 Corvette LS5/454 Project Car

Corvettes for Sale: 1975 Greenwood Sportwagon Headed to U.K. Auction

[PICS] The Top 15 Corvette Sales of Mecum's 2022 Orlando Summer Special


[ad_2]

Source link