[ad_1]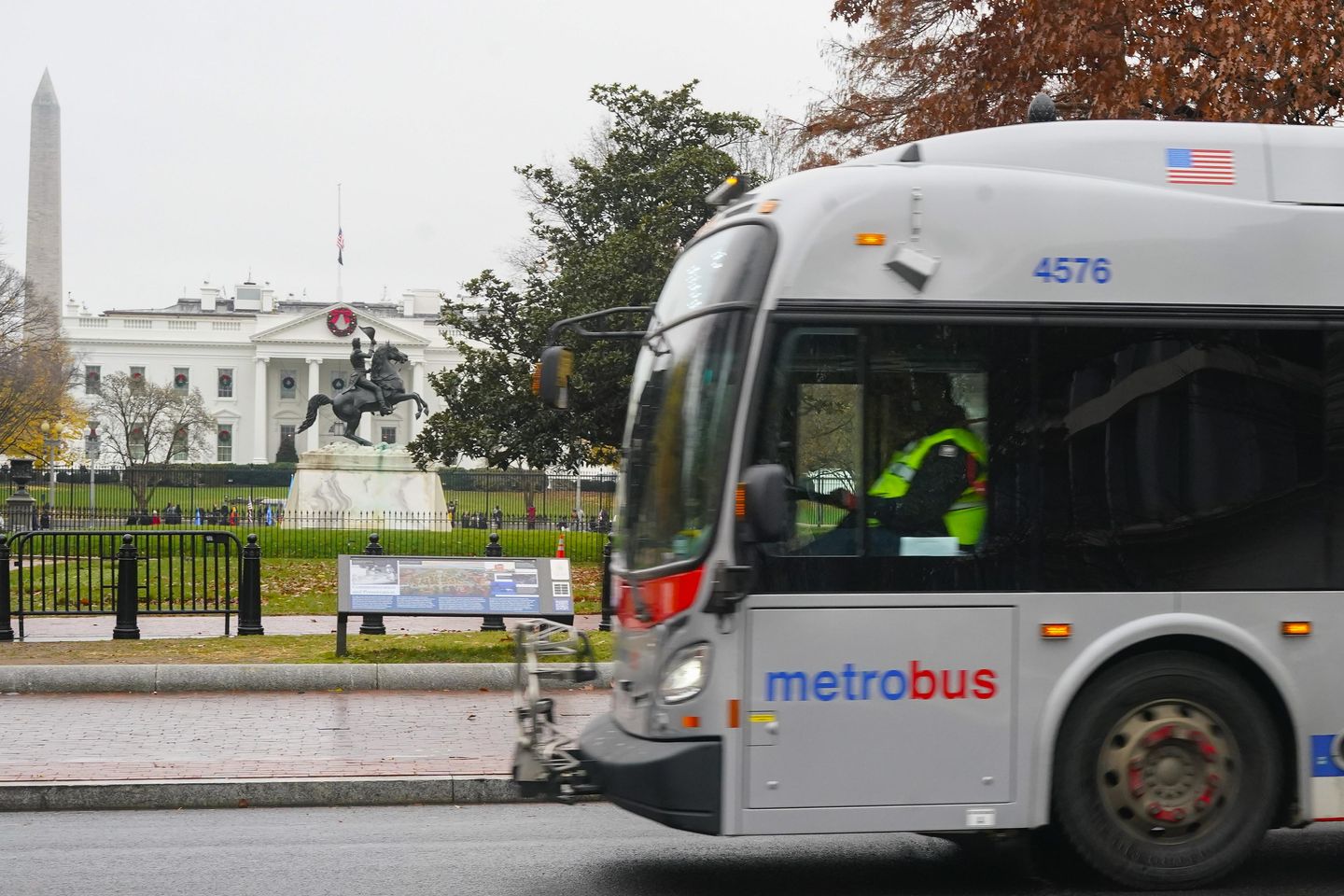 D.C. police released photos of two suspects from a Wednesday shooting in Northwest that left two young children and another man hospitalized after a brawl that started aboard a Metrobus escalated into gunfire.
The photos show two men, both wearing black clothing with their hoods pulled over their heads. One of them is wearing a black face covering that only exposes their eyes and part of their nose.
MPD and @ATFWashington seek the public's assistance in identifying the below pictured suspects in reference to the shooting that occurred last night in the 6000 block of 14th Street, NW.

Have info? 202-727-9099/ text 50411

Release: https://t.co/v76L2CAzA2 pic.twitter.com/tRxZXoCpiq


— DC Police Department (@DCPoliceDept) January 12, 2023
The shooting took place in the 6000 block of 14th Street NW shortly after 4 p.m., according to police.
Chief of Police Robert Contee said during a Wednesday news conference that several people got onto the bus during a stop and began to assault a passenger. The fight then migrated off the bus and onto the sidewalk where one person involved in the scrum took out a gun and began firing, hitting a man and two children — a 6-year-old girl and a 9-year-old boy.
The children were taken to a nearby hospital with serious, but non-life-threatening injuries.
"An idiot with a gun shot it indiscriminately and shot two children," Mayor Muriel Bowser said at the press conference. She said the children were coming home from school at the time of the shooting. "As a community, we all have to feel the same sense of lost innocence that all of us standing here today feel."
Metro General Manager Randy Clarke praised the bus driver's "quick thinking" that helped get the children to safety.
The driver gathered the children back onto the bus and drove them a few blocks away to a safer location, according to WTOP.
Police identified the man who was shot as 32-year-old Stephen Perdomo, of District Heights, Maryland, at a nearby apartment complex shortly after the brawl.
Authorities accused him of assaulting another man during the melee, and he was arrested for assault with a dangerous weapon for possessing a knife.
Chief Contee said that Mr. Perdomo was not the intended target of the attackers who boarded the bus.


[ad_2]

Source link