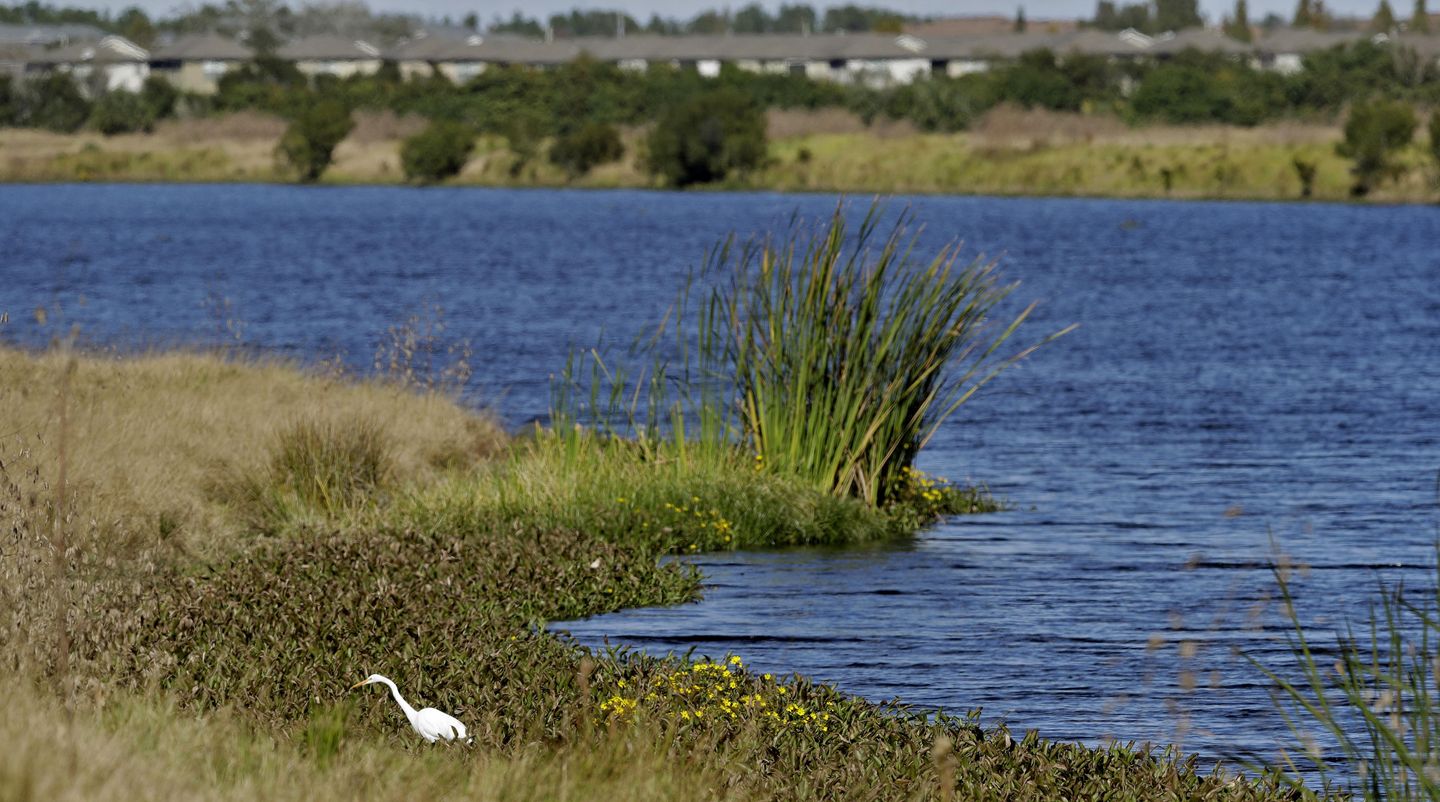 The Biden administration has finalized a rule to increase protection for small streams, wetlands and other waterways across the country, reversing a Trump-era regulation that had been thrown out by federal courts over fear of pollution.
The policy adds definitions to what constitutes "waters of the United States" that are protected by the 1970 Clean Water Act, reestablishing regulations set under the Obama administration that were rolled back by former President Donald Trump.
Republicans warned that the new rule, which was signed off by the Environmental Protection Agency and the U.S. Army Corps of Engineers last week, would be overreaching for private property owners because federal protection could apply to minor waterways such as gullies, creeks and ravines.
"This is a step in the wrong direction from the Biden administration, and it infringes on the rights of Montana farmers, ranchers and landowners," said Sen. Steve Daines, Montana Republican. "This overreaching rule threatens Montana ag and natural resources and is unacceptable."
The protection was originally rolled back under Mr. Trump at the urging of farmers, land developers, and the oil and natural gas industry, which argued the federal protection would create environmental obstacles.
Green advocates, meanwhile, said the lack of protection would allow for the destruction of natural habitats, with larger implications for surrounding communities.
U.S. District Court Judge Rosemary Marquez of Arizona, an Obama appointee, in 2021 threw out Mr. Trump's rule because she said it failed to consider the pollution that small waterways could feed into larger ones that benefit the masses. She split the difference and instituted a rule that was in between that of Mr. Trump and Mr. Obama.
However, the uncertainty over which waterways are protected by the federal government may continue.
A separate case is making its way through the Supreme Court featuring an Idaho couple who have been prevented by the EPA since 2007 from building a home near a lake because the agency says protected wetlands are on their property nearby.