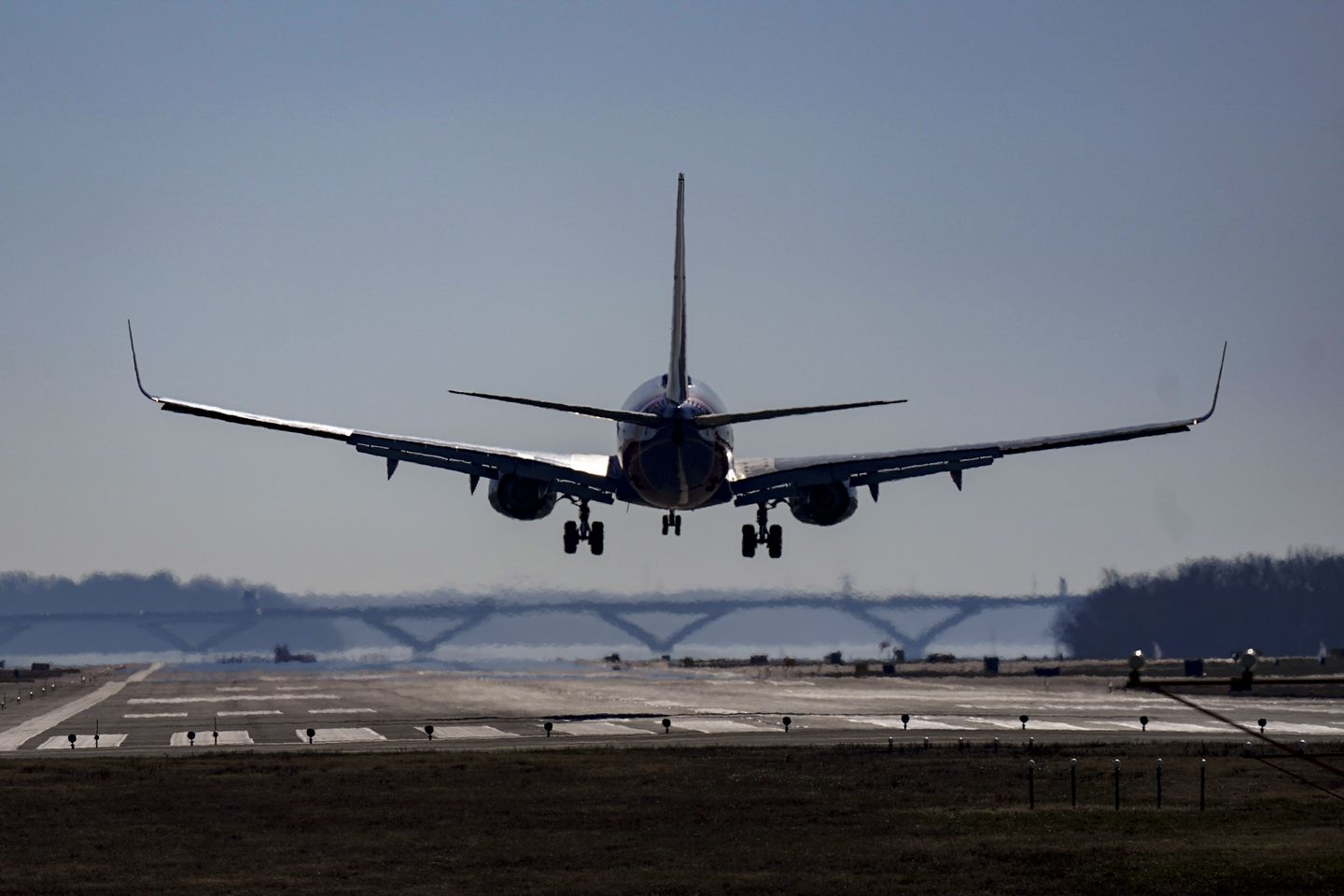 The Federal Aviation Administration said Wednesday it was safe for planes to land and that it made "progress" in restoring a major pilot notification system after an unprecedented outage grounded flights across America in the early morning.
The FAA said it resumed departures at airports in Atlanta and Newark, New Jersey, and other flights would resume around 9 a.m. after the Notice to Air system went dark.
The unusual shutdown sparked a scramble to get planes back in the air, while President Biden ordered Transportation Secretary Pete Buttigieg to investigate.
"I told them to report directly to me when they find out," Mr. Biden said at the White House before 8 a.m. "They don't know what the cause of it is. They expect in a couple of hours they'll have a good sense of what caused it and will respond at that time."
FlightAware, a key tracking site, reported more than 3,700 delays within the U.S. and over 600 cancellations as of 7:30 a.m.
Passengers in London reported they were stuck on the tarmac at Heathrow Airport for over three hours because of the outage before their flight took off for Dallas, according to CNN.
The notice system provides pilots with vital safety information on potential hazards and airspace restrictions.
Airports told passengers to check with individual airports about the status of flights.
The trade group Airlines for America said the outage was "causing significant operational delays" while major carriers like United Airlines and American Airlines said they delayed flights and were working with the FAA to minimize disruptions.
The morning chaos was the latest headache for flight travelers. Southwest Airlines had a holiday-period meltdown, forcing it to process thousands of requests for refunds.