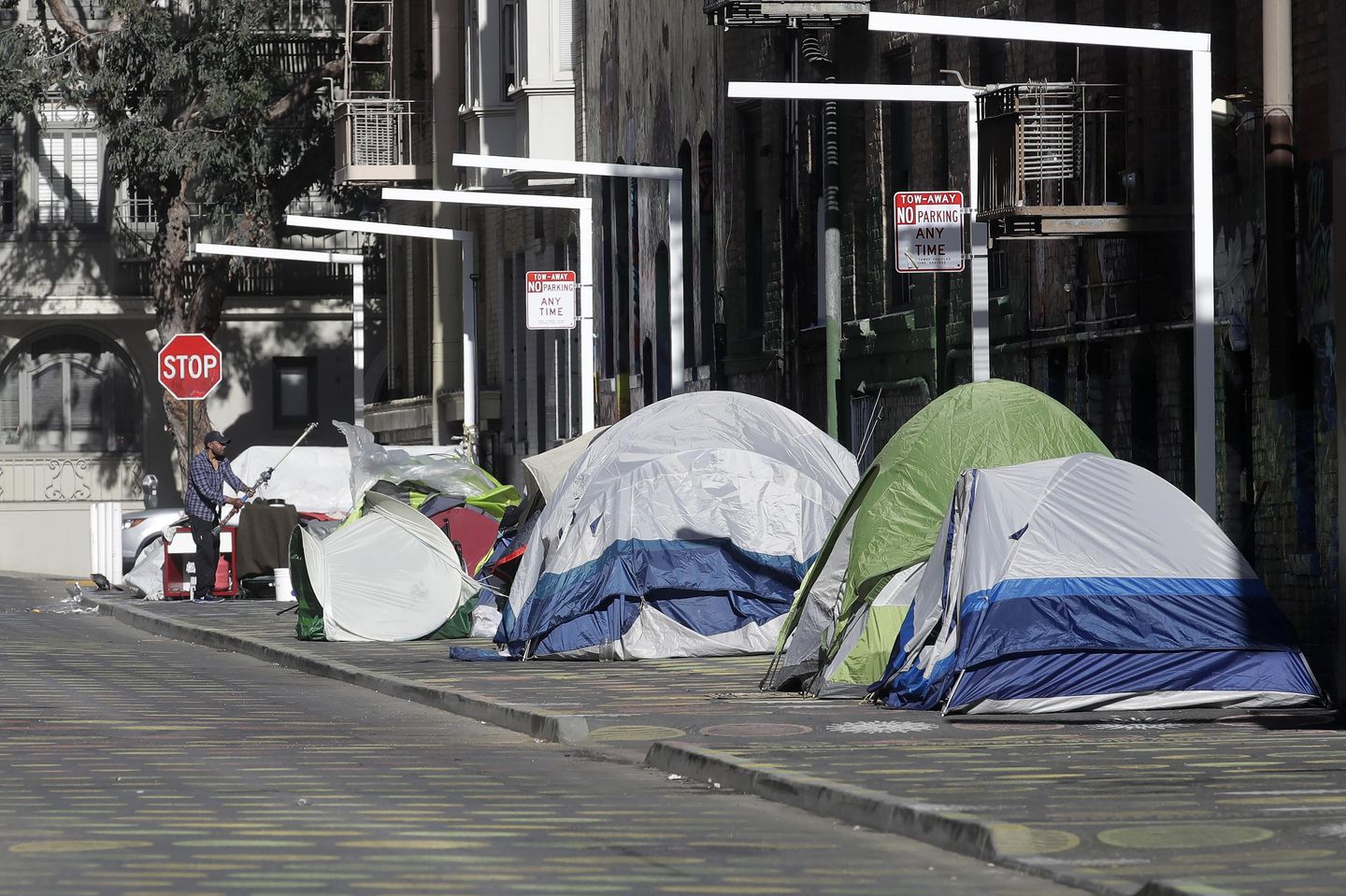 The San Francisco art gallery owner who sprayed a homeless woman with a hose was arrested Wednesday, according to the city's top prosecutor.
San Francisco District Attorney Brooke Jenkins announced the misdemeanor battery charges against Collier Gwin for the incident which has gone viral. He appeared to direct a hose's stream at a homeless woman's face and chest last week while she sat on the sidewalk.
"The alleged battery of an unhoused member of our community is completely unacceptable. Mr. Gwin will face appropriate consequences for his actions," Ms. Jenkins wrote in a statement on Twitter. "Likewise, the vandalism at Foster Gwin gallery is also completely unacceptable and must stop — two wrongs do not make a right."
Video taken by KPIX-TV, the local CBS affiliate in San Francisco, showed Mr. Gwin being placed in the back of a squad car. KRON-TV, another local outlet, said that the owner of Foster Gwin gallery faces a $2,000 fine and up to six months in jail if convicted.
Mr. Gwin originally wasn't apologetic for his actions, saying "we've had no help on this situation by taking [the homeless woman] to some sort of help or psychiatric evaluation," he told KGO-TV, the city's ABC affiliate.
He told the station that he'd made repeated attempts to get city services to help the woman, but that she often winds up back on the same block where he eventually sprayed her.
Mr. Gwin's tone quickly changed as the incident gained attention nationally. He profusely apologized since then, and told KPIX that he "can't defend" what he did.
"What they saw is very regrettable," Mr. Gwin told the station. "I feel awful, not just because I want to get out of trouble, or something like that, but because I'd put a tremendous amount of effort into helping this woman on the street."
State Sen. Scott Wiener called for the construction of more shelters.
"We're creating a tinderbox out there," he said. "People are incredibly frustrated with how things are playing out on our streets."