[ad_1]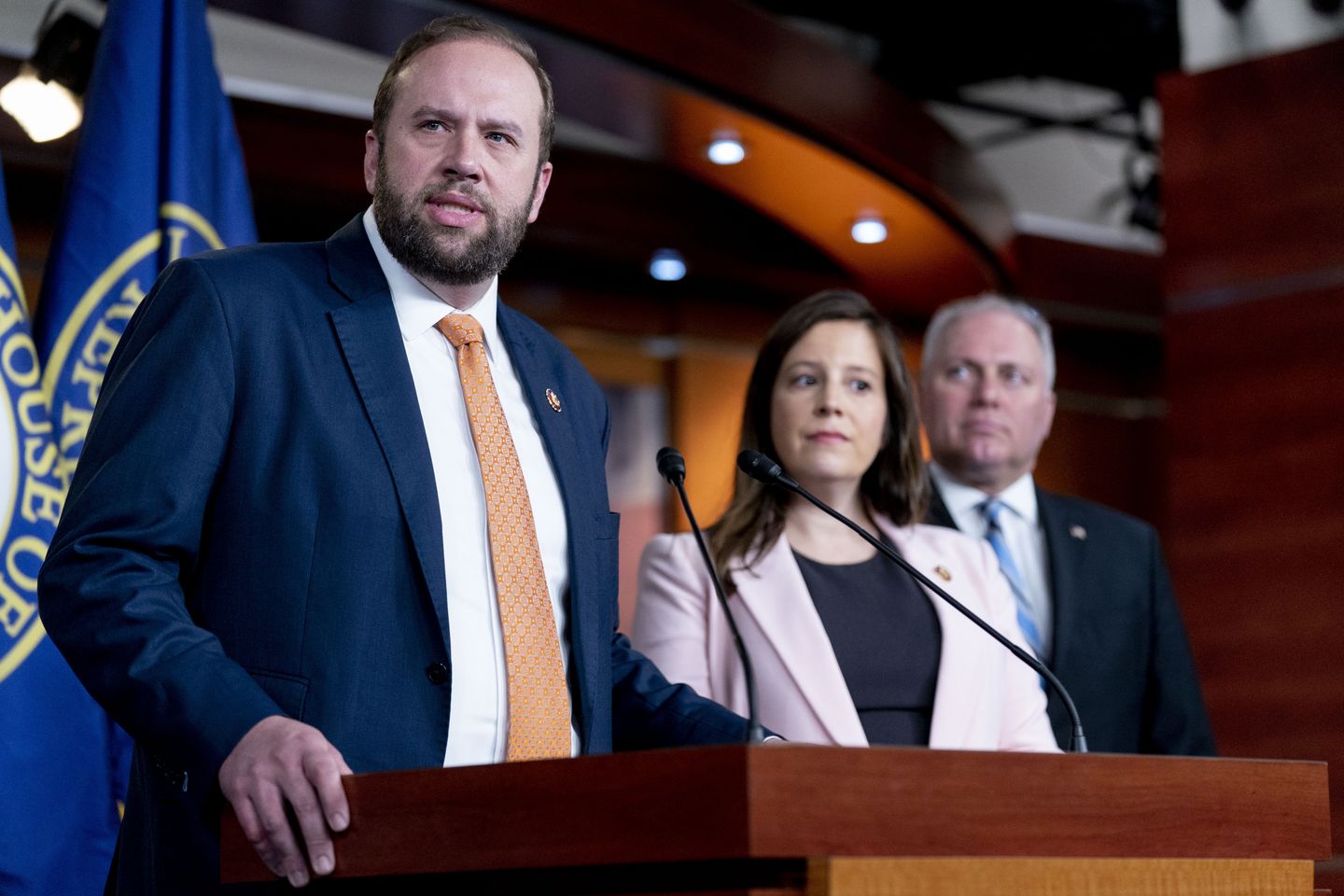 Republicans tapped their leaders for two prominent committees on Monday, officially starting their business for their legislative agenda.
Rep. Mark Green of Tennessee was named chairman of the Homeland Security Committee, while Rep. Jason Smith of Missouri will lead Ways and Means, the tax-writing committee in the House.
Mr. Green, a member of the conservative Freedom Caucus who was backed by border hawks, defeated Rep. Dan Crenshaw of Texas to spearhead the panel.
Mr. Green said he plans to place permanent committee staff on the southern border and hold the Biden administration accountable over starting a "crisis of epic proportions" for illegal immigrants entering the country.
"We all know the border is not secure," Mr. Green told reporters. "You can't objectively look at what's happening and say it's secure."
Rep. Bennie Thompson, Mississippi Democrat who chaired the Jan. 6 committee last Congress, will be the ranking member to Mr. Green.
Mr. Smith, who will chair Ways and Means, beat out Reps. Vern Buchanan of Florida and Adrian Smith of Nebraska for the role.  He was backed by newly-elected House Speaker Kevin McCarthy.
The lawmaker was previously the top Republican on the House Budget Committee.
The top Democrat on Ways and Means will be its former chairman, Rep. Richard Neal of Massachusetts.
Republicans also picked Rep. Virginia Foxx of North Carolina to lead the Education and Workforce Committee. It will be her fourth time serving as the top GOP member on the panel.
Rep. Roger Williams, Texas Republican, is also poised to lead the Small Business Committee. He is running unopposed for the role.


[ad_2]

Source link