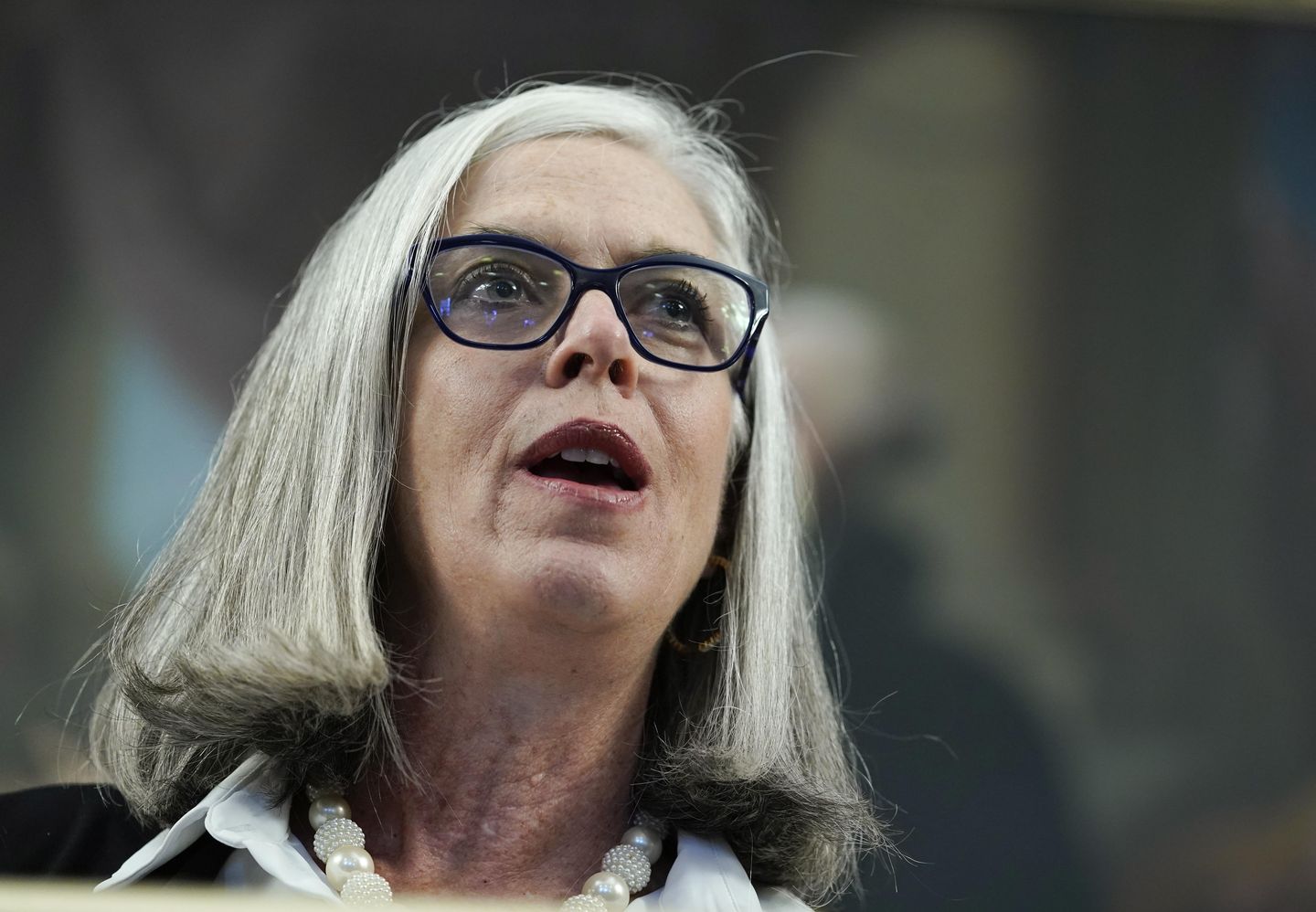 Congressional Republicans are criticizing House Democratic Whip Katherine Clark for failing to condemn violence against police after her 23-year-old daughter was charged with assaulting an officer during an anti-police demonstration in Boston.
After the Massachusetts Democrat called the episode "a very difficult time in the cycle of joy and pain in parenting," a spokesman for the House Republicans' campaign committee noted that the statement of the second-ranking leader of the House Democratic caucus didn't say anything about violence targeting law enforcement personnel.
"We already knew Democrats were the party of 'defund the police.' Still, it's shocking to see in black and white a Democratic Party so extreme [that] its leaders are incapable of saying violence against cops is wrong," said Will Reinert, national press secretary for the National Republican Congressional Committee.
Rep. Nicole Malliotakis, New York Republican, said on Twitter that "the apple does not fall far from the tree."
"The mother voted AGAINST my resolution that condemns calls to 'defund,' 'disband,' 'dismantle' or 'abolish' the police," Ms. Malliotakis tweeted.
The Boston Police Department said 23-year-old Jared Dowell, who is nonbinary and goes by Riley, was observed spray-painting anti-police phrases associated with the radical left-wing movement Antifa on a downtown monument.
---
SEE ALSO: Jeffries prepares for fight with McCarthy after renominating Swalwell, Schiff to Intel Committee
---
The protests were in response to the shooting death of 26-year-old activist Manuel Esteban Paez Teran in Atlanta during an exchange of gunfire over a long-running protest against the construction of a new law enforcement training facility.
Atlanta police say Teran was shot and killed after first firing at police, wounding an officer, but protesters have challenged the official version of events. Protests in the wake of Teran's death over the weekend in Atlanta also turned violent, resulting in damaged businesses and torched cop cars.
Ms. Dowell was arrested in one of the protests that sprang up in other cities over the events in Georgia.
"During the arrest of Jared Dowell, a group of about 20 protesters began to surround officers while screaming profanities though megaphones on the public street causing traffic to come to a standstill," the Boston Police Department statement said. "While interfering with the arrest of Jared Dowell, an officer was hit in the face and could be seen bleeding from the nose and mouth."
Ms. Dowell was charged with assault by means of a dangerous weapon, destruction or injury of personal property and damage of property by graffiti/tagging, according to police.
In a statement, Ms. Clark said the incident "will be evaluated by the legal system, and I am confident in that process."
— Ramsey Touchberry contributed to this report.