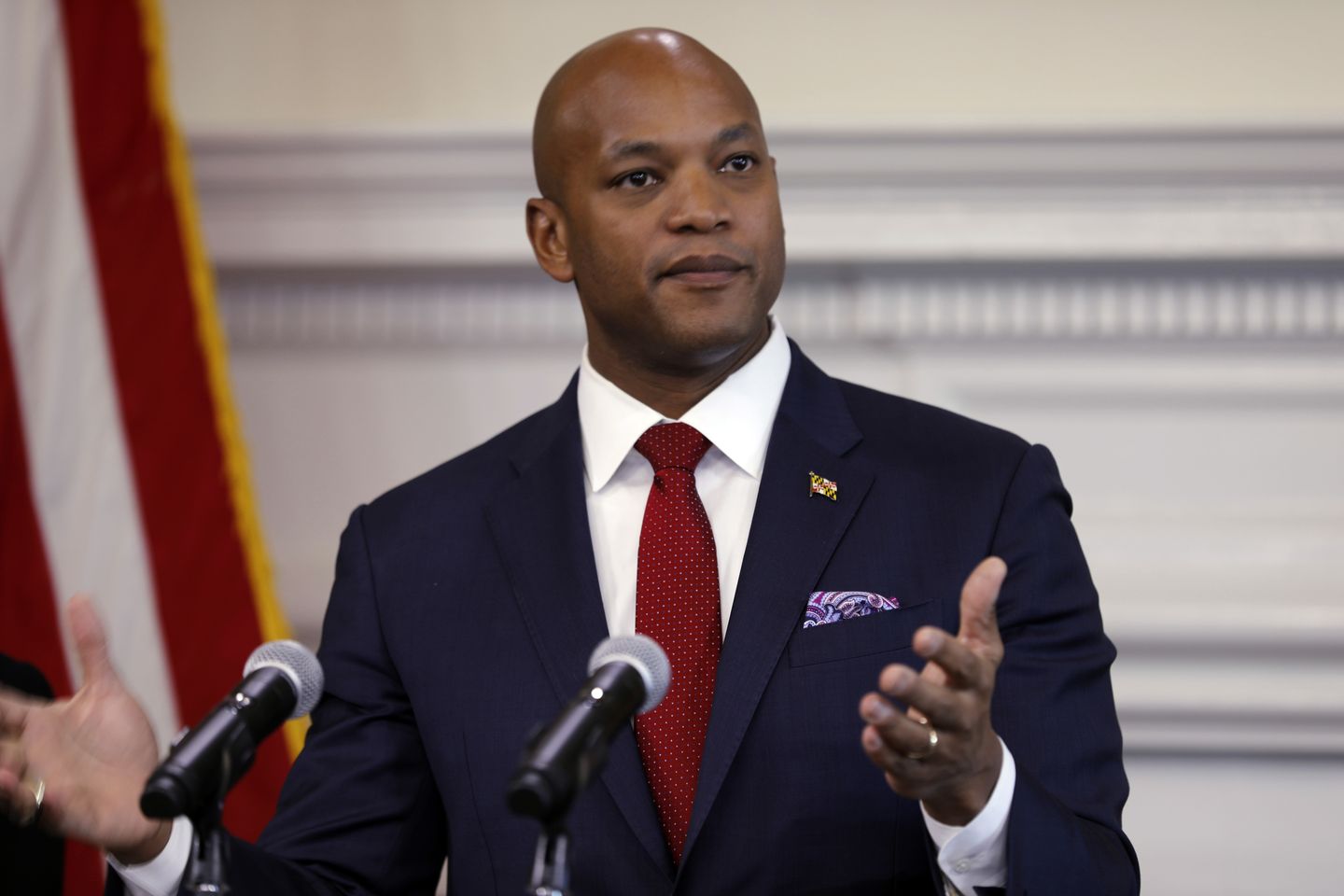 ANNAPOLIS — Maryland's new Democratic governor, Wes Moore, is proposing a hiring spree to beef up the state government workforce in his first state budget.
Two days after his inauguration, Mr. Moore introduced a $63 billion budget Friday that would fund the hiring of hundreds of state workers in public safety, health and human services and transportation. The spending plan also would provide pay increases of 18% over 18 months for most state employees.
Mr. Moore said the new hiring is needed to fill many of the state jobs that were left vacant under the administration of two-term Gov. Larry Hogan, a Republican. Mr. Moore said the vacancy rate of state jobs is 13.4%, double the level of 10 years ago.
"Vacancies have consequences," Mr. Moore said. "You cannot talk about having a structural [budget] surplus, when we know that much of that structural surplus has been done on the backs of workers."
In addition to filling vacancies, the governor wants to create 589 new state positions, including converting 143 contractual jobs into permanent state posts. One of the new jobs is in his Cabinet, where he is creating a Department of Service and Civic Innovation to launch his proposed "service year option" for all high school graduates. 
And his budget calls for spending $413 million to help service providers speed up the state's move to a $15 minimum wage by October, instead of the planned implementation of the higher wage in 2025.
There are no tax increases or new fees in Mr. Moore's spending plan, largely because he came into office enjoying a $5.5 billion surplus. His budget would spend $1 billion of that surplus, allocating $500 million more for a child anti-poverty education program, and $500 million more for transportation services.
The proposed budget would maintain the state's rainy-day fund at $2.5 billion, a move that Mr. Moore called "strategic" in the face of a possible national recession. He would also leave $820 million in the general fund surplus.
"There are very real economic headwinds that we are facing," Mr. Moore said. "Even a moderate recession would cost the state of Maryland. The recessionary pressures are real and have to be taken into account."
Many states have budget surpluses, thanks in part to massive infusions of federal aid during the COVID-19 pandemic over the past two years. Some Republican governors have proposed giving the money back to taxpayers instead of spending the surpluses.
For example, Texas Gov. Greg Abbott is calling for "the largest property tax cut in the history of our state." Virginia Gov. Glenn Youngkin, who has already signed into law about $4 billion in tax relief, wants to use another $1 billion from the state's expected surplus of $3.6 billion this year for a corporate tax rate cut.
Maryland's fiscal 2024 budget would boost public safety spending by 17%, K-12 education spending by 9%, transportation by 8%, and spending on the three branches of state government by 8%. The governor's budget message to the legislature said the administration needs to fill 1,500 vacant jobs in Public Safety and Correctional Services "to keep Marylanders safe."
Mr. Moore pointed to the example of Anne Arundel County, where the state capital is located, having one intake officer to handle more than 1,100 people in the county's probation and parole system.
The governor also wants to fill about 1,800 vacancies in health and human service departments and 900 vacant jobs in transportation.
Cheryl Bost, president of the Maryland State Education Association, said Mr. Moore's proposed budget "upholds his promise to support students and educators."
"It's clear: Gov. Moore gets the importance of our public schools and investing in the future of our students," she said. "We are excited to work with a governor who has our backs and puts students first."