[ad_1]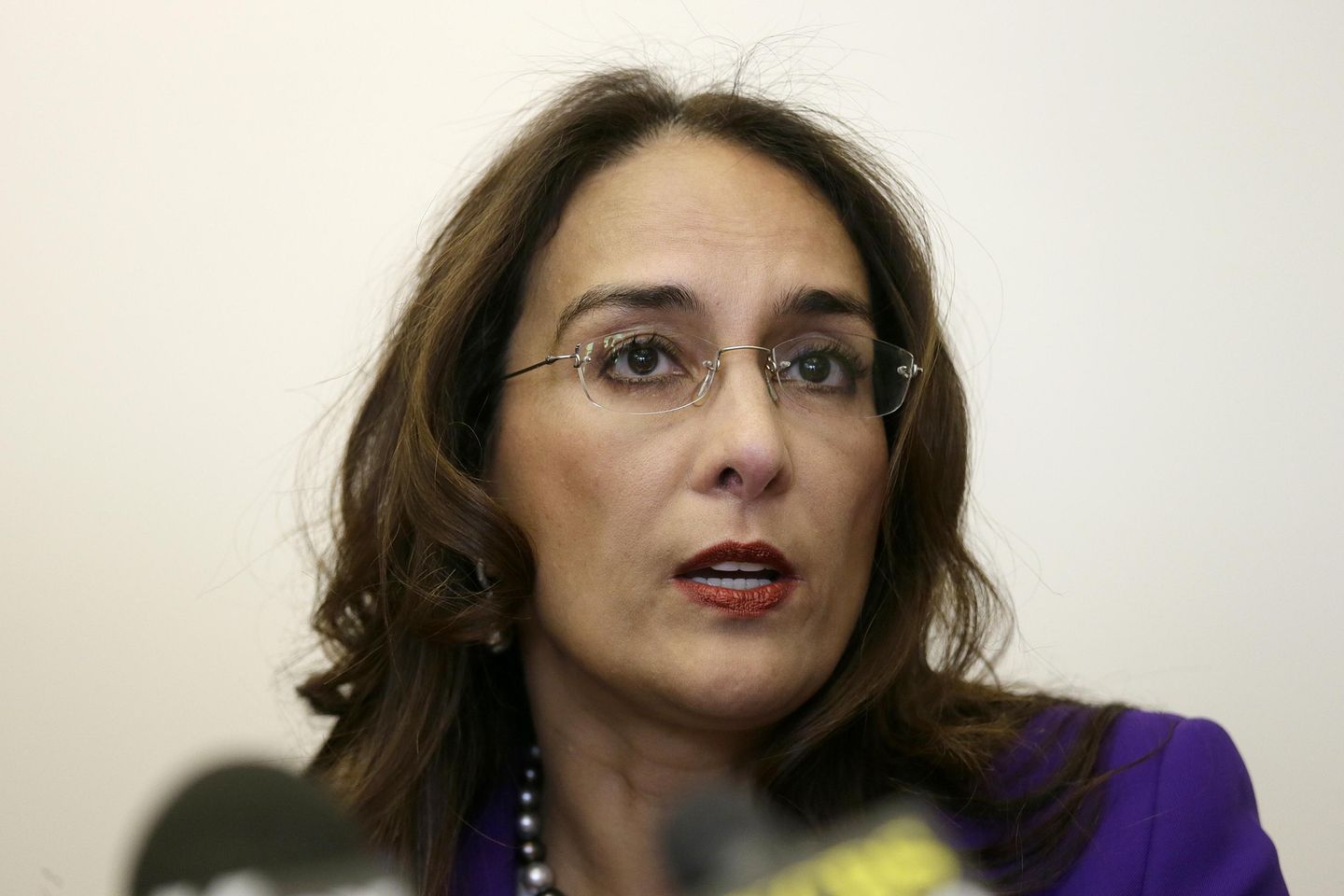 DANA POINT, Calif. — The consensus among members of the Republican National Committee gathered here for their winter meeting is Ronna McDaniel is on a glide path to capturing an unprecedented fourth term as their chairwoman.
But the fact that the race for chair is going to be settled via secret ballot has cast a cloud of uncertainty over the contest and given Mrs. McDaniel's chief rival, Harmeet Dhillon, a glimmer of hope that the 100-plus RNC members that pledged their support for the incumbent could have a change of heart in private.
Indeed, Ms. Dhillon and her surrogates — a group here that has included failed Arizona gubernatorial nominee Kari Lake and country music star John Rich — insist that is happening. They say some of Mrs. McDaniel's pledged supporters have flipped.
Ms. Dhillon's campaign got a bump Thursday when Gov. Ron DeSantis of Florida came out in favor of shaking things up at the RNC.
"I think we need a change, and I think we need to get some new blood in the RNC," Mr. DeSantis, a likely 2024 GOP presidential contender, said on the Charlie Kirk Show. 
Mr. DeSantis said the political environment last fall was ripe for the GOP to make major gains in Congress "and yet that didn't happen, and in fact, we even lost ground in the U.S. Senate."
"I think it's going to be very difficult to energize people to want to give money, to want to volunteer their time at the RNC, if they don't see a change in direction," he said.
Mr. DeSantis does not have a vote in the matter, but his influence within the party is on the rise and his call for change could convince RNC members to rally behind Ms. Dhillon – or at least give her another look.
For her part, Ms. Dhillon said she "doesn't know if she would call it an endorsement" and said she has not sought the support of any possible 2024 White House aspirants, including former President Donald Trump, who has stayed neutral.
"It is gratifying to see leaders in our party listening to the grassroots and I hope the leaders in this party here, the 167 other [RNC members] … also hear what the grassroots are saying, and they reflect that in tomorrow's vote," said Ms. Dhillon, an RNC committeewoman from California.
Morton Blackwell, a veteran RNC member from Virginia who is backing Ms. Dhillon, said the secret ballot makes it "extremely difficult to predict" how the race will turn out.
"Some members will wear buttons or something supporting a given candidate, but most don't — and there is not any way to figure out how it is going to go," Mr. Blackwell said. "This time we have an incumbent chairman who has been raising and spending resources for a long time, so there are relationships built between the incumbent and some of these people. But on the other hand, since it is a secret ballot, people can vote the way they think is best and sometimes there are surprises."
Mrs. McDaniel's supporters remain bullish about her winning reelection. They say her interpersonal and party-building skills are the reason she will coast to victory.
RNC members, including those from states where the GOP has struggled, say they appreciate how Mrs. McDaniel has paid attention to their needs since she became chair in 2017.
"Ronna has been a very good chair. She's done very well by the party. She's raised record amounts of money. She's been tremendously supportive of many states, particularly states where the Republican Party has not often played very well," GOP Connecticut Party Chairman Ben Proto told The Washington Times.  
The contest is set to conclude Friday when the 168 members of the RNC cast their secret ballots. RNC rules dictate the winner must receive a majority of the vote. If nobody clears that hurdle on the first round of voting, members will continue to cast ballots until a winner emerges.
Reince Priebus, Mrs. McDaniel's predecessor, won the post in 2011 after seven rounds of voting in a multi-candidate field.
Two years earlier, Michael Steele emerged victorious from a six-candidate field after a half dozen rounds of voting.
This year, Mrs. McDaneil, Ms. Dhillon and MyPillo CEO Mike Lindell are competing to lead the party.
Bill Palatucci, a Dhillon supporter from New Jersey, said Ms. Dhillon's odds of winning will improve if she survives the first secret ballot and forces members to rethink where they stand.
"I think some people remain committed for a certain period of time, and then if there are multiple ballots, they are like, 'I made a commitment for the first ballot and nothing after that,'" he said. "If I were Harmeet, I would be trying to get to the second ballot."
Ron Kaufman, a McDaniel supporter and longtime RNC member from Massachusetts, said it is rare for members to walk away from public endorsements, though there is always room for some monkey business.
"My guess is there will be about 210 commitments from members who will tell a candidate that I will vote for you," Mr. Kaufman said. "So, there are 168 votes on the committee and likely 210 of them will have been promised."
• Seth McLaughlin reported from Washington.


[ad_2]

Source link