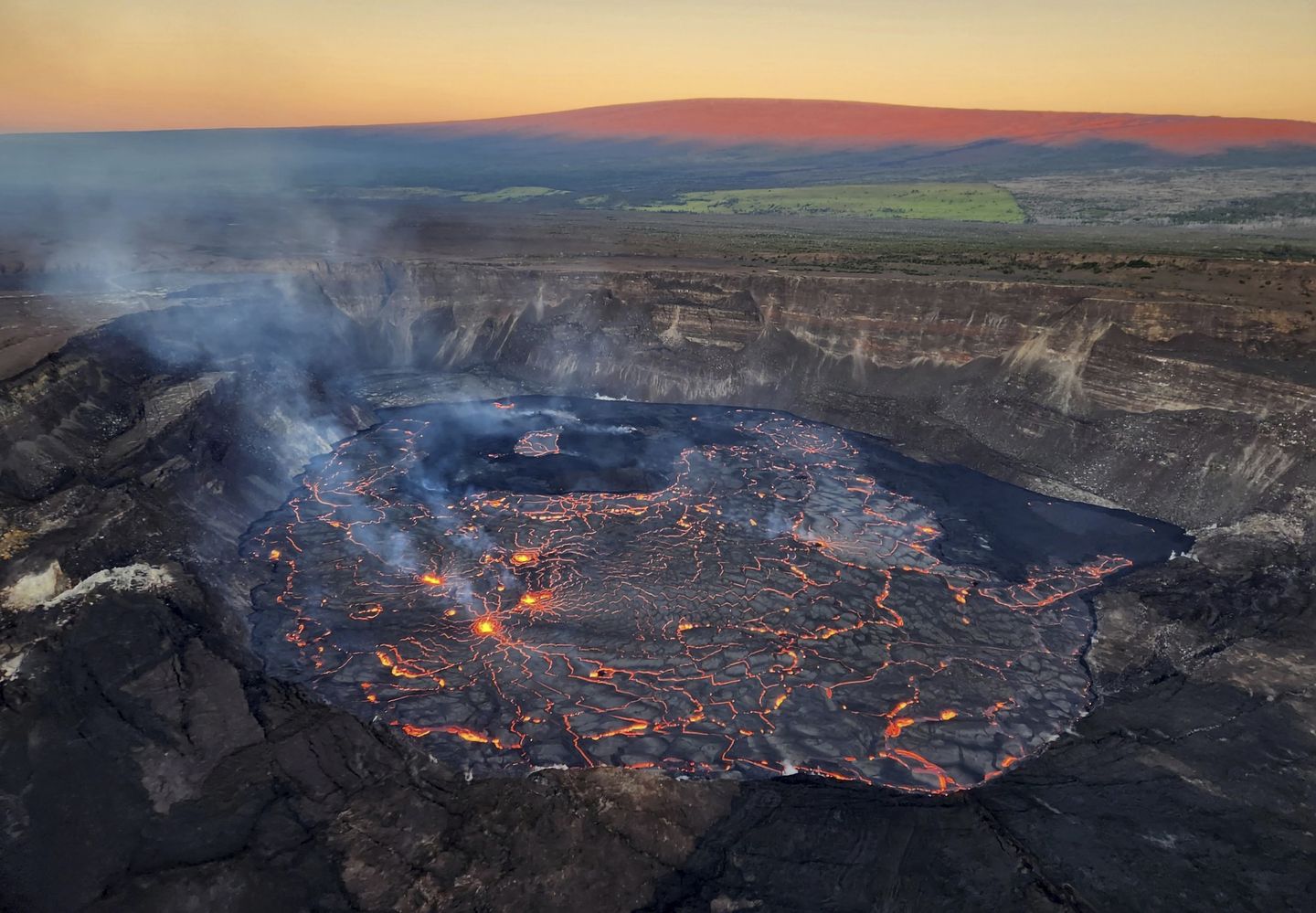 After a pause in activity that began in early December, the Kilauea volcano on Hawaii's big island began erupting once again on Thursday, sending forth bursts of lava and volcanic smog.
The new activity started in the caldera in the Halema'uma'u crater. During the initial eruption, lava burst up to 164 feet up in the air in multiple spouts. Numerous spouts reached 98 feet high, with the largest fountain of lava maintaining a consistent height of 32 feet, according to the U.S. Geological Survey's Hawaiian Volcano Observatory.
"This is a resumption of the activity that started about a month ago. We had about 90 minutes of warning that something was about to happen … and [it] has been erupting ever since," HVO volcanologist Natalia Deligne told Hawaii News Now.
The floor of the Halema'uma'u crater added another 32 feet of lava during the eruptions; experts noted that the amount of lava in the crater was greater than had previously been recorded.
"I've seen a lot of eruption in my time here at Hawaii Volcanoes National Park and I've never seen this much lava in the summit crater of Halema'uma'u," Hawaii Volcanoes National Park spokesperson Jessica Ferracane told Hawaii News Now.
By Friday, the USGS decreased the alert levels for Kilauea, having determined that the threat of volcanic activity spreading out of the caldera was minimal. The height of the lava bursts also dropped, keeping a consistent level of about 16 feet.
"HVO does not see any indication of activity migrating elsewhere on Kilauea volcano and expects the eruption to remain confined to the summit region … initial high effusion rates are declining, and no infrastructure is threatened … there is currently no threat of significant volcanic ash emission into the atmosphere outside of the hazardous closed area within Hawai'i Volcanoes National Park," HVO wrote in a Friday update.
Despite the activity on Kilauea, the other volcano on the island, Mauna Loa, has remained quiet, having also stopped erupting in early December, according to a USGS tweet. The two volcanoes share a source of magma.