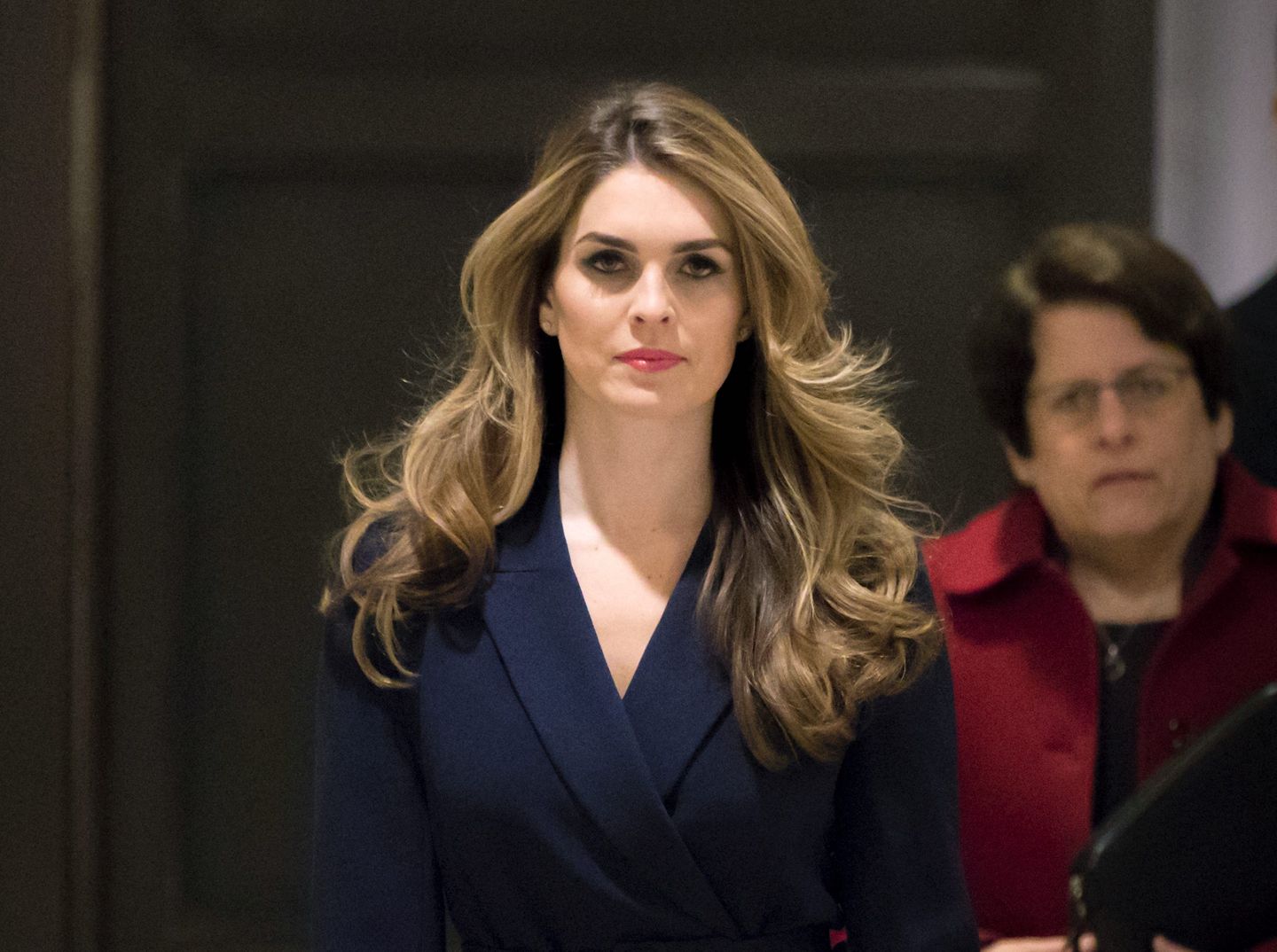 White House adviser Hope Hicks commiserated with a fellow aide about future employment prospects after a mob of then-President Trump's supporters stormed the U.S. Capitol, according to texts released by the House panel on the Jan. 6 attack.
Ms. Hicks told Julie Radford, chief of staff to Mr. Trump's daughter Ivanka Trump, as the riot unfolded that they would be branded as "domestic terrorists now."
"In one day he ended every future opportunity that doesn't include speaking engagements at the local Proud Boys chapter," Ms. Hicks wrote. "All of us that didn't have jobs lined up will be perpetually unemployed."
Ms. Radford replied that she had been "crying for an hour."
The House Jan. 6 special committee released those text messages among a mountain of documents backing up its recently released final report.
The text messages between the two aides, which spanned throughout the attack, also reveal the White House aides' reaction to Mr. Trump chastising Vice President Mike Pence for lacking the "courage" to overturn the election results.
"Attacking the VP? Wtf is wrong with him," Ms. Hicks wrote.
The deluge of embarrassing documents released Monday marked the panel's final shot at Mr. Trump before the committee is dissolved as Republicans take control of the House on Tuesday.
In its final public appearance last month, the committee referred four criminal charges against Mr. Trump to the Justice Department.