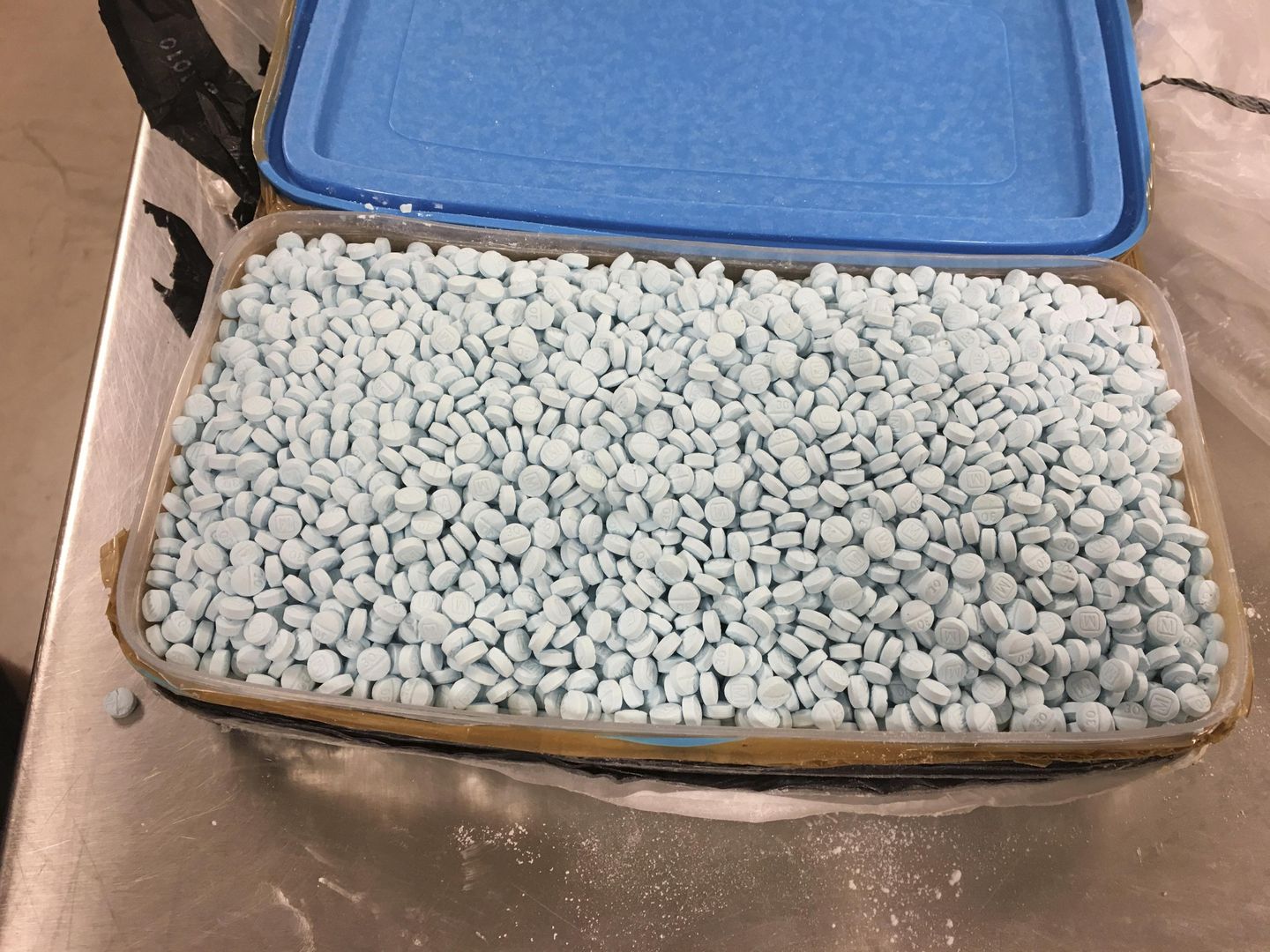 House Republicans, who in the midterm campaigns pledged to curb the tragic rise in fentanyl deaths, summoned parents who lost their child to fentanyl poisoning to tell their story on Capitol Hill and relay the urgent need for Congress to take action. 
Now in control of the chamber, Republicans plan to introduce legislation aimed at stopping the flow of synthetic opioids, including deadly fentanyl, from entering the U.S.
They heard from parents Deb and Ray Cullen, who are angry the government has so far not moved fast enough to address the nation's growing problem with drug fatalities.
Their son, Zachary, 22, died after taking cocaine that was laced with fentanyl.
"I struggle to understand why our government is not making it a priority to stop the loss of so many lives," Mrs. Cullen told the House Energy and Commerce Committee at a roundtable discussion about the issue. 
Much of the nation's deadly fentanyl is sourced from China and makes its way into the U.S. across the southern border, according to the Drug Enforcement Agency.
Republican lawmakers have become increasingly vocal about the growing death rate and have blamed the Biden administration's lax border policies.
Deaths involving synthetic opioids like fentanyl have increased by 22% in 2021, according to data collected by the Centers for Disease Control and Prevention. 
President Biden raised the issue of fentanyl with Mexican President Andrés Manuel López Obrador during a summit in Mexico City this week, but Mr. Biden has not moved aggressively to increase border security.
"Fentanyl doesn't care whether you're Democrat or Republican," said Rep. Buddy Carter, Georgia Republican. "Putting partisanship aside, Democrats care about our children just as much as Republicans care about our children. We know that. All of us care about our children. We've just got to get the policies right." 
Republicans plan to introduce legislation that would classify fentanyl as a Schedule I drug, which would designate it as an illicit drug with a high risk for abuse and would increase punishment for those who sell it illegally.
Rep. Morgan Griffith, Virginia Republican, said he will reintroduce his signature bill, the HALT fentanyl Act, which would permanently place fentanyl into the Schedule I category for drugs.
Mr. Griffith said he also wants to end the stigma around fentanyl that stereotypes its victims as irresponsible addicts.
"Too often people think these are people who are addicted to drugs and they're out there living a crazy lifestyle and maybe we shouldn't be as concerned," he said. "I'm concerned even if they have made bad choices and even if they are addicted, but a lot of people think 'well that's not going to happen in my neighborhood or my kids because they're not out there doing drugs.'"
The Cullens, who traveled to the hearing from Shippensburg, Pennsylvania, told The Washington Times they want people to view fentanyl deaths as poisonings rather than overdoses.
"This is not a drug addiction type thing for us," Mr. Cullen told The Washington Times. "This was a murder. It was a poor choice on Zach's part. We're not absolving him of any guilt, but someone put that fentanyl in the cocaine that caused it."