[ad_1]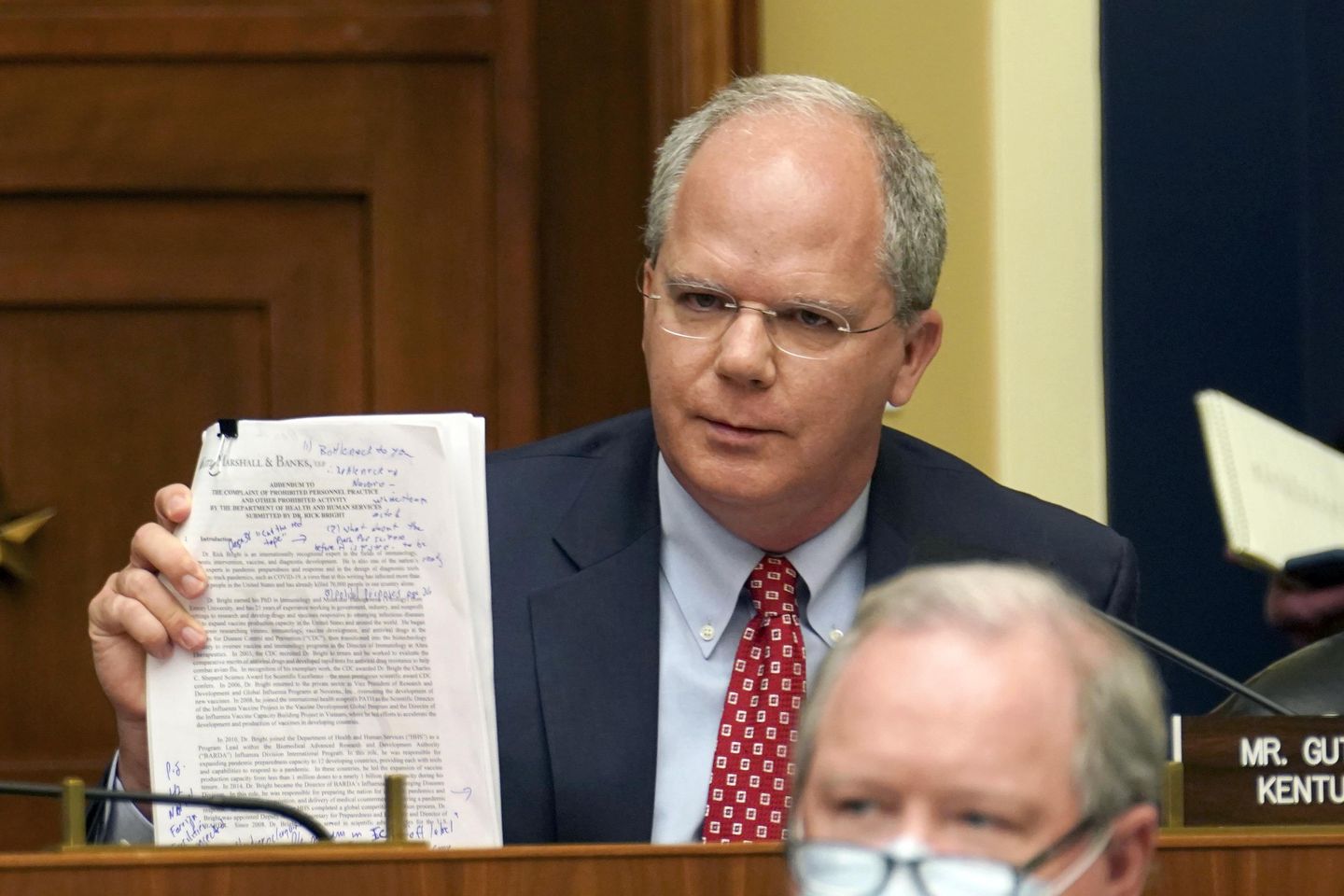 House Republicans are pursuing a series of bills this week aimed at ending any remaining pandemic protocols they've long viewed as unconstitutional.
The House will take up individual bills to eliminate the COVID-19 vaccine mandate for health care providers, force federal employees back to their office, and put an end to the declared public health emergency over the coronavirus.
"The COVID-19 pandemic is over," said Rep. Brett Guthrie, Kentucky Republican who is sponsoring a bill. "Despite President Biden admitting this in September, his administration just authorized the 12th extension of the COVID-19 public health emergency. It is long overdue for President Biden to end the COVID-19 public health emergency and relinquish the emergency powers that he just renewed again."
The bill to prompt federal workers back in offices was introduced by Rep. James Comer, Kentucky Republican and chairman of the House Committee on Oversight and Reform.
Rep. Jeff Duncan, South Carolina Republican, led the bill to nix federal vaccine mandates for health care employees.
"No American should ever be forced to choose between the COVID shot or losing their livelihood," Mr. Duncan said in a statement.
Republicans have long raged against pandemic protections, especially over government-mandated protocols on vaccines and masking.
House Speaker Kevin McCarthy also announced an end to proxy voting this month, which was extended multiple times by his predecessor, Democrat Nancy Pelosi, who cited the pandemic for keeping it in place.
The bills are likely to pass on a party-line vote, but will almost certainly fail in the Democrat-controlled Senate.
For more information, visit The Washington Times COVID-19 resource page.


[ad_2]

Source link