[ad_1]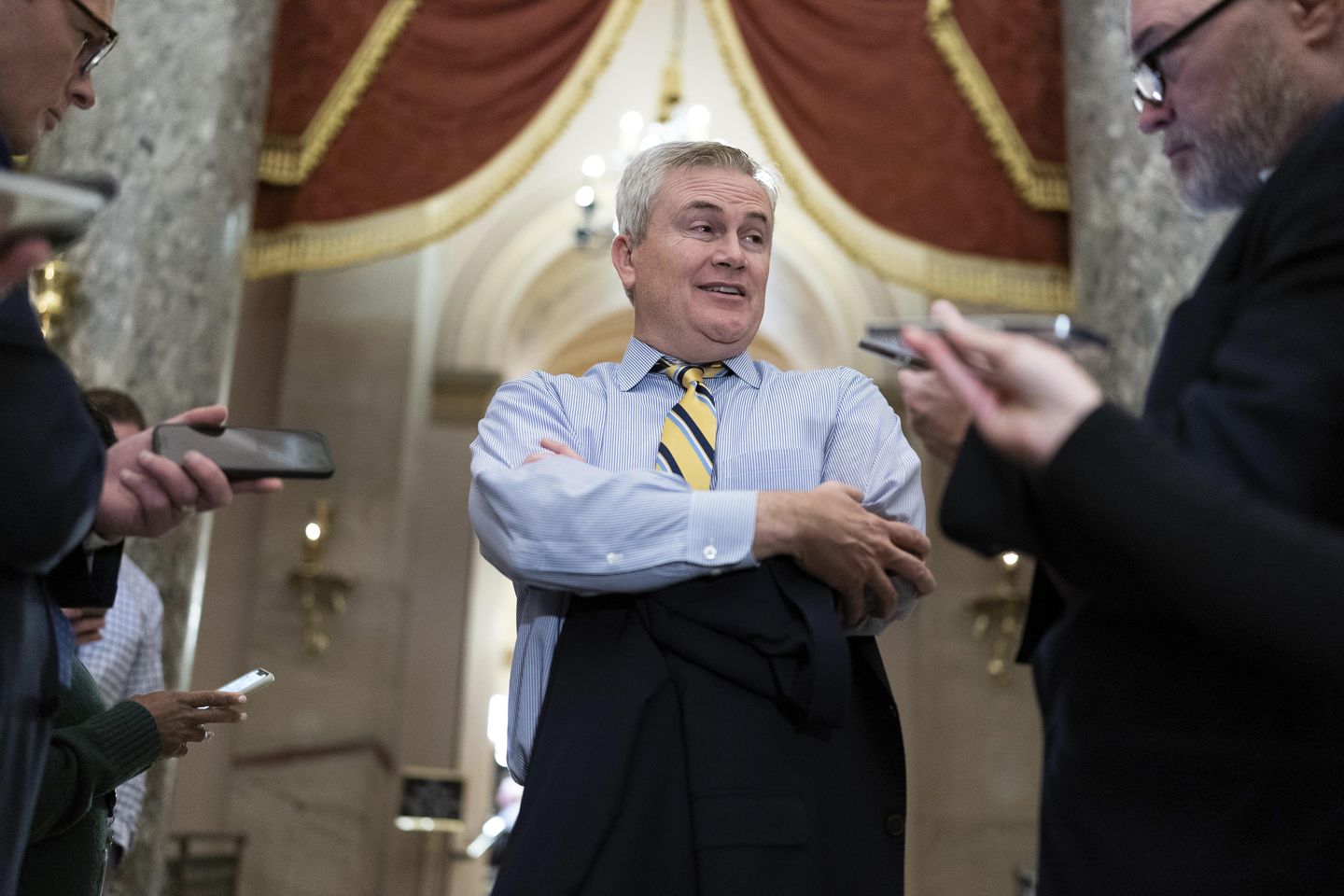 House Republicans are pushing a bill that would order federal workers back into the office after a period of remote work due to the COVID-19 pandemic.
Rep. James Comer, Kentucky Republican, said the SHOW UP Act is necessary to prevent the Biden administration from cementing telework policies that developed because of the virus. It also would force the government to detail any negative consequences of remote work.
Mr. Comer blamed remote work for delays in agency work and certain backlogs.
"The federal government exists to serve the American people and these substantial delays for basic services are unacceptable," he said. "As chairman of the House Committee on Oversight and Accountability, I intend to advance commonsense legislation to guarantee federal agencies are meeting their missions."
Congressional Republicans have complained for months about the share of federal employees who do not show up at the office. The issue often featured in hearings on the COVID-19 response featuring the heads of the Centers for Disease Control and Prevention, the Food and Drug Administration and other agencies.
Cabinet heads say some work, such as lab activities, must be done in person but other duties can be done remotely, and at-home work can be a useful tool in attracting and retaining employees.
The Stopping Home Office Work's Unproductive Problems (SHOW UP) Act would force federal agencies to return to the office and telework policies that existed at the end of 2019 and detail how telework impacted their operations, including the cost of owning, leasing or maintaining under-used office space and any increases in pay or costs from allowing people to work elsewhere in the country.
The bill could find traction in the House, where the GOP holds a narrow majority, but it is unlikely to gain momentum in the Democrat-led Senate.


[ad_2]

Source link