[ad_1]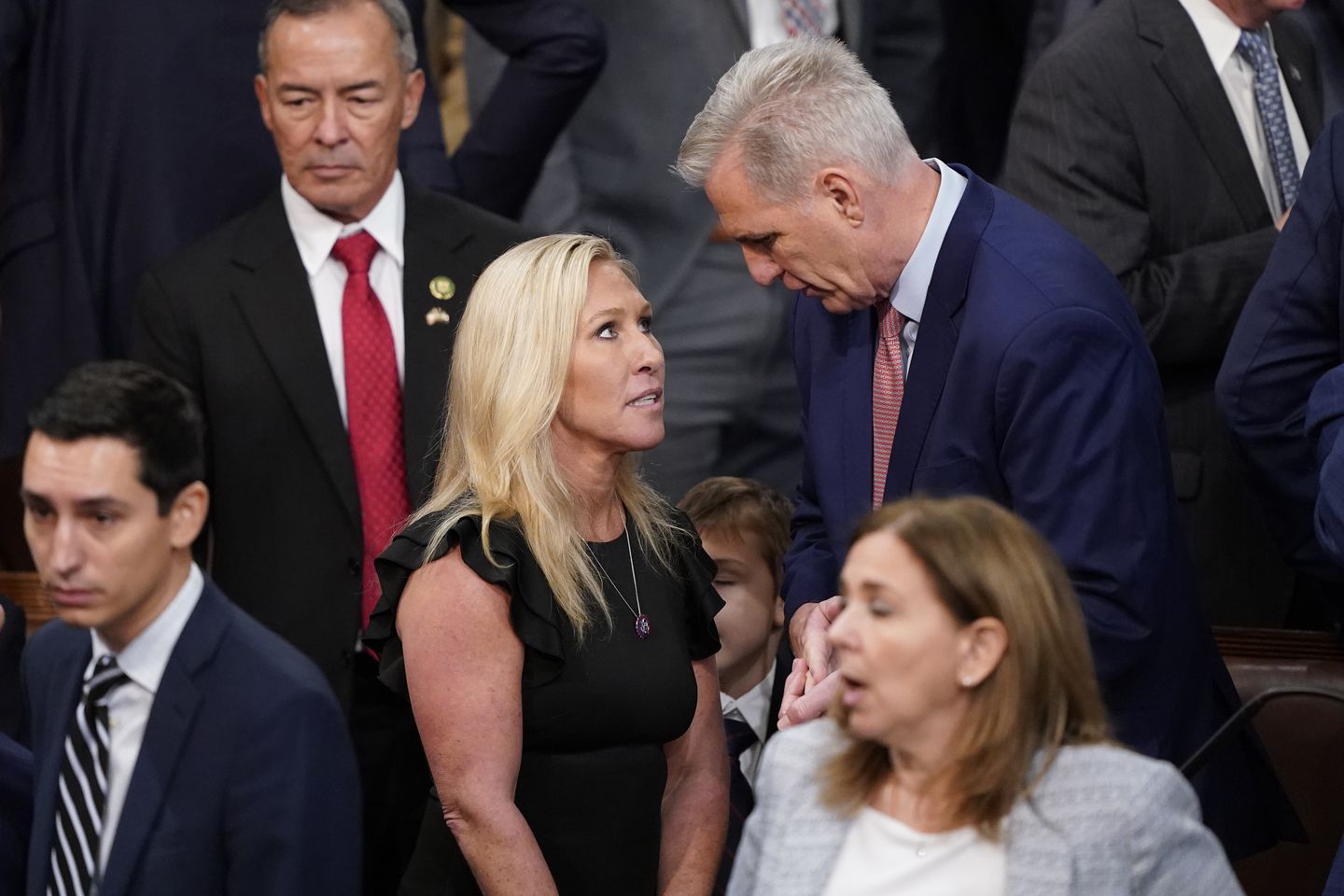 House Republicans know where they want to lead the country, even if they don't yet know who their actual leader will be.
As Washington was captivated by Rep. Kevin McCarthy's struggles to become the next House speaker, lawmakers were chafing to get on to the business of passing bills, with a dynamic list of targets already teed up, from abortion to border security to China policy.
First up is a bill to claw back tens of billions of dollars from the IRS, reversing part of Democrats' climate-spending legislation from last summer.
Then the GOP wants to puncture the "defund the police" movement, require the FBI to rat out illegal immigrants who try to buy guns, and grant legal protections to any infant born alive — including births that result from botched abortions.
Only Republicans haven't yet figured out who gets to lead them through all that.
Mr. McCarthy, of California, came up short in the first three votes for speaker, with 20 Republicans voting for someone else on the third ballot.
The chamber is in limbo until he, or another pick, emerges victorious.
"I think that's kind of the irony of this," said Rep. Mike Gallagher, Wisconsin Republican. "I think we're going to go in the same direction, no matter how this plays out. We as a caucus are committed to just the general direction of the 'Commitment to America' plan, so I see that staying true no matter what happens."
The delay means lawmakers eager to get moving on probes of the Biden administration are stuck in neutral.
Chief among those are Reps. Jim Jordan, slated to become chairman of the Judiciary Committee, and James Comer, who will ascend to chairman of the Oversight Committee.
They both have a slew of document demands they sent over the last two years to the Biden administration, but the White House said last month that everything must be resubmitted in the new Congress.
"The Biden administration said they trashed my letters, and I can't resend my letters until we're sworn in, and we can't be sworn in until we have a speaker," Mr. Comer said.
Mr. Biden is also the target of much of Republicans' planned floor action — once the chamber is up and running.
The first bill would cut off all unspent IRS money allocated under last year's budget reconciliation bill. Republicans say they fear the agency would hire tens of thousands of new auditors and put average Americans through the wringer.
Another bill would require the Justice Department to report on how many cases it refuses to prosecute.
There are measures to constrain the Biden administration from tapping the Strategic Petroleum Reserve and to prevent sales from the reserve to China. 
One resolution would put the House on record in support of law enforcement and against efforts to "defund" the police.
Republicans plan action on "born-alive" legislation declaring infants who survive a botched abortion must get the same care as any newborn.
And the GOP has a host of plans for immigration. One bill would create a permanent authority similar to Title 42, a pandemic-era health policy that allowed illegal immigrants to be expelled at the border to prevent the spread of COVID-19.
Another bill would require the federal firearms background check system to report illegal immigrants who try to buy a firearm.
"These commonsense measures will address challenges facing hard-working families on issues ranging from energy, inflation, border security, life, taxpayer protection, and more," said Rep. Steve Scalise, the Louisiana Republican who, as the new majority leader in the House, controls which bills reach the floor.
It's a much faster pace than the last time Republicans faced this situation, in 2011, when they captured control of the House but also left the White House and Senate in Democrats' hands.
After a quick vote to repeal Obamacare, the chamber took a lengthy pause to gather itself.
In 2019, when Democrats reversed the situation and retook the House, while leaving the Senate and White House in GOP hands, they were stuck dealing with an ongoing impasse on year-long spending legislation. They followed up with a series of bipartisan bills on everything from small business investment to combating antisemitism.
– Kerry Picket contributed to this article.


[ad_2]

Source link