[ad_1]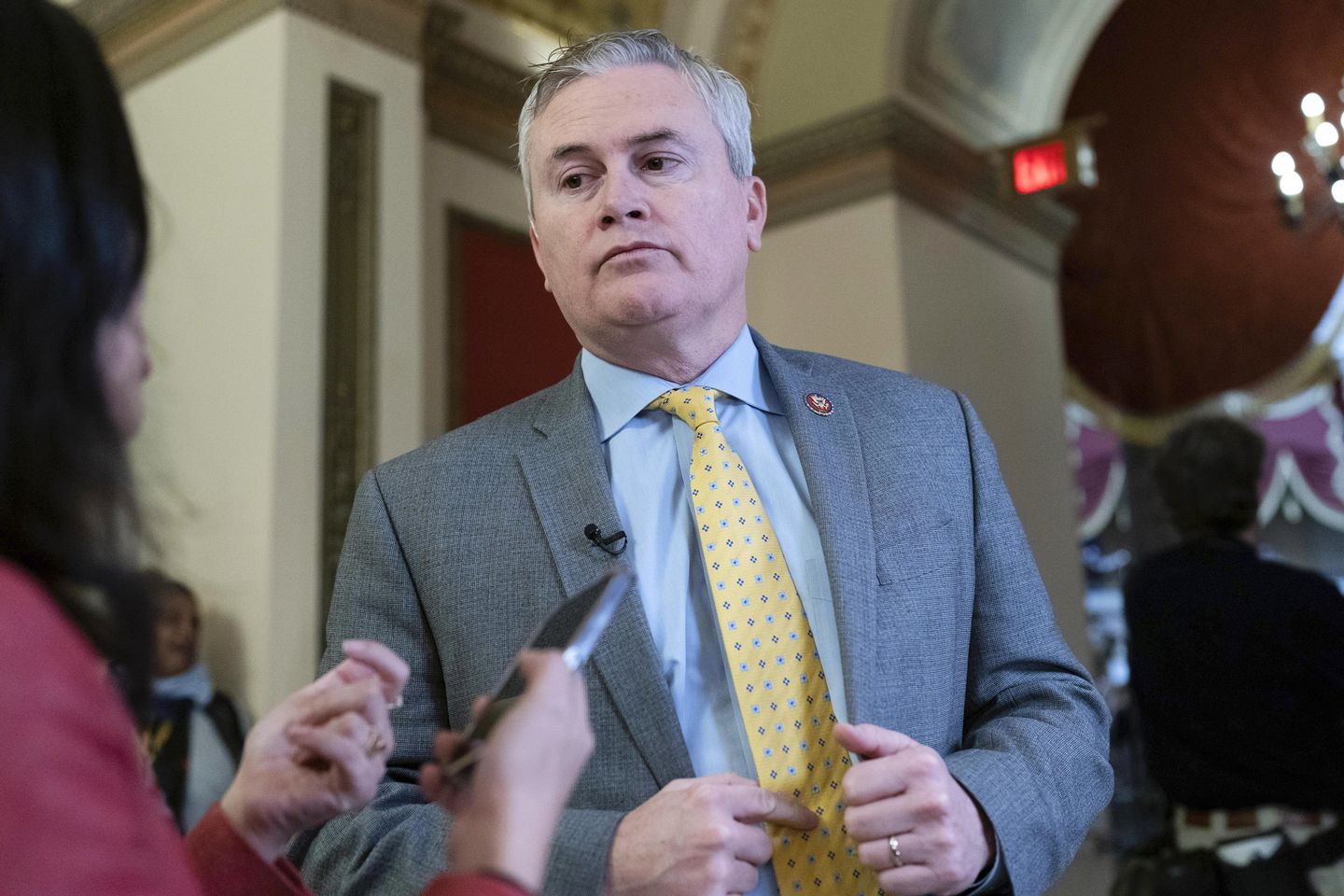 A top House Republican announced legislation Thursday to stop the District of Columbia from allowing immigrants — including some in the country illegally — to cast ballots in local elections.
Rep. James Comer, Kentucky Republican and chair of the House Oversight Committee, called the proposal by the D.C. City Council "reckless" and "an attack on the foundation of this republic."
"Voting is a pillar of American democracy and a constitutional right that undeniably needs to be protected and preserved for citizens of this country," he said.
Since the District is subject to the control of the federal government, lawmakers have the power to veto city policies.
To do so requires a vote of the House and Senate and the signature of the president on a resolution of disapproval.
Sen. Tom Cotton, Arkansas Republican, is planning to introduce a Senate version of Mr. Comer's measure.
If the measure does come up for a vote in either chamber, it could put Democrats in a tricky spot. Most voters believe voting should be reserved for citizens, but a vocal liberal wing of the Democratic Party argues otherwise, seeking to minimize distinctions between citizens, legal immigrants and illegal immigrants.
Voting in federal elections is limited to U.S. citizens under federal law, but states and localities are free to set their own criteria for their elections.
The District's council approved a noncitizen voting plan in October, and formally submitted it to Congress this week.
It is the latest in a string of proposals in Democrat-led jurisdictions to expand voting rights to noncitizens. San Francisco for several years has had a policy allowing voting in school board matters, and Oakland just adopted a similar policy last year.
New York City adopted a noncitizen voting plan last year that would have allowed some illegal immigrants with tentative status, such as DACA "Dreamers" to vote. A state judge has put those plans on hold.
At the same time, voters in states have approved constitutional amendments banning noncitizen voting. Louisiana adopted a ban in December with 73% of the vote, following Ohio, where 77% backed a ban in November.
In the Washington area, Takoma Park, which sits just over the boundary in Maryland, has allowed noncitizen voting for years.
Those who back noncitizen voting say they pay some taxes and live and work in the area, so they should have a say in government. Opponents argue that it cheapens citizenship, and point out that plenty of people pay sales or other taxes in places where they don't live, and it doesn't entitle them to vote there.
The District's plan would allow all noncitizens, including illegal immigrants, who have been residents for at least 30 days.
Noncitizen voting is big symbolically, though it doesn't actually translate into many votes, with immigrants either reluctant or apathetic.


[ad_2]

Source link