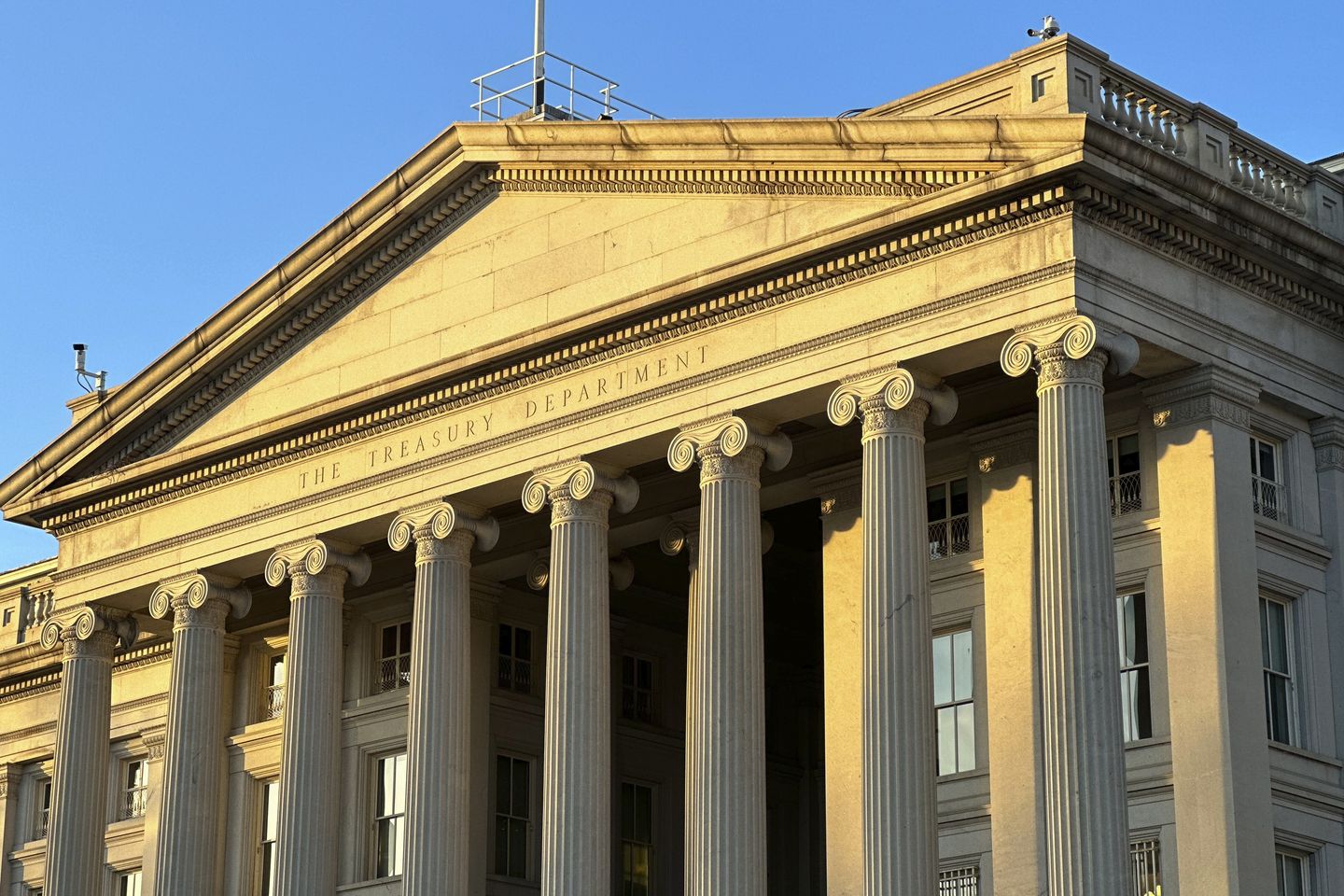 Democrats are digging in on their refusal to negotiate with House Republicans on cutting spending in exchange for raising the $31.4 trillion debt limit.
Senate Majority Leader Charles E. Schumer of New York said there was simply nothing to negotiate, despite some fellow Democrats questioning the wisdom of that strategy. 
"Brinksmanship, hostage taking, defaulting on the debt should be off the table. Both parties should work together to ensure we can continue to pay our debt on time," Mr. Schumer said in a Senate floor speech.
In a show of unity, Mr. Schumer and House Democratic Leader Hakeem Jeffries of New York will meet with President Biden on Tuesday at the White House. The debt limit is expected to top the agenda.
Still, Sen. Joe Manchin, West Virginia Democrat, has cast doubt on his party's no-negotiations stance. 
"I think it is a mistake," Mr. Manchin told CNN. "We have to negotiate. This is a democracy. We have a two-party system. And we should be able to talk and find out where our differences are." 
---
SEE ALSO: Schumer prods House GOP to reveal spending cuts they want in exchange for debt limit hike
---
In his speech, Mr. Schumer pushed back on those comments. He said House Republicans should make public the spending cuts they want in exchange for raising the debt ceiling.
"It's not enough to hide behind the old GOP talking point about wasteful spending. When you're in the majority substance counts," said Mr. Schumer. "If Republicans are talking about draconian cuts, they have an obligation to show Americans what those cuts are and let the public react and let them do it now."
House Republicans are unlikely to put all their cards on the table now, as it would open them up to criticism. What's more, serious negotiations on the debt limit have yet to take place and could wind up stretching into the summer.
"We've got months of negotiations ahead of us on this and the [Mr. Schumer] knows that," said a senior House GOP aide. "He's just hoping Republicans will stick their neck out for some controversial cut that Democrats can use to soften us up before the real talks start." 
Treasury Secretary Janet Yellen notified congressional leaders last week that the U.S. had reached the debt limit and Treasury began taking "extraordinary measures" to avoid default. She said her actions will hold off potential default until at least June, giving Congress time to pass legislation to raise the limit or suspend it again.
House Speaker Kevin McCarthy, California Republican, has said that raising the debt ceiling without cutting spending is a non-starter.
---
SEE ALSO: House GOP, White House spar over oil reserves as Republicans look to curb president's power
---
"Families and businesses have to live within a budget — Washington must as well," said Mr. McCarthy. "I look forward to sitting with President Biden at the table."
Despite the government being months away from defaulting on its debt, the looming showdown casts a large shadow on Capitol Hill. That's because Mr. McCarthy pledged to work with conservative 
GOP hardliners to balance the budget over the next decade in exchange for their support in clinching the speakership. 
Conservatives say the goal can only be reached by using the debt ceiling as leverage.
"We believe there ought to be specific, concrete limits on spending, attached to a debt ceiling increase," said Rep. Chip Roy, Texas Republican. 
To balance the budget, House Republicans want to cap federal spending at levels authorized by Mr. Biden's 2022 fiscal budget. Those spending levels are at least $130 billion lower than what Congress approved in December in a $1.7 trillion measure to fund the government until the end of September.
Defense spending alone has grown by nearly 10% — from $782 billion to $858 billion — between the 2022 and 2023 fiscal years.