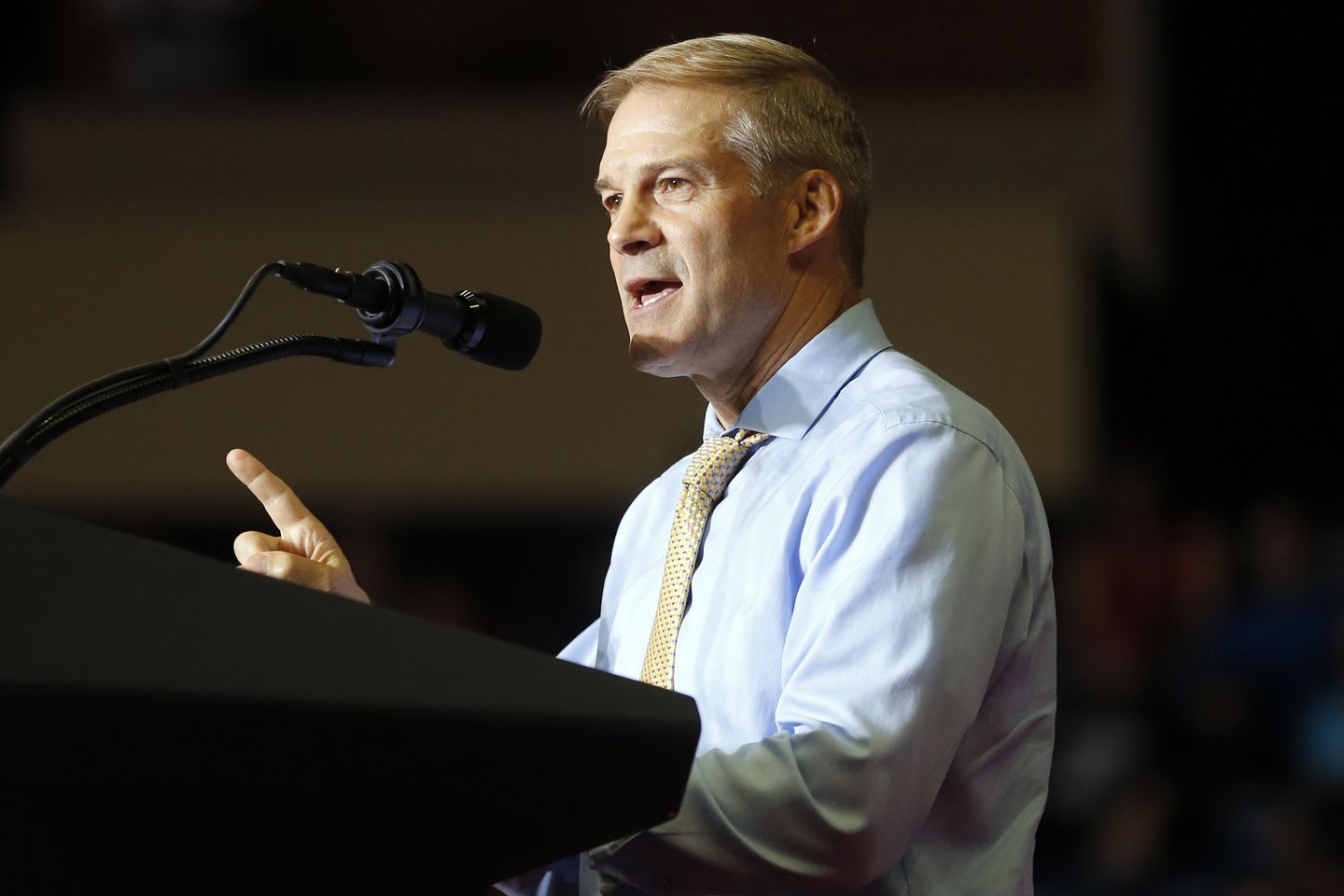 The new House Republican majority launched its pro-life legislative agenda on Wednesday, passing measures protecting infants born alive during an abortion and condemning recent attacks on anti-abortion facilities and churches that provide aid to pregnant women.
The "Born Alive" bill, which passed 220-210, requires abortion clinics to provide medical care to babies who survive an abortion.
It is the first legislation limiting the procedure that has passed either chamber of Congress since the Supreme Court ruled in June to overturn Roe v. Wade, the 1973 decision making abortion a federal right.
The high court decision, some election analysts believe, fueled Democratic turnout and flattened a predicted "red wave," leaving the GOP with a much smaller majority than expected.
Some Republicans, including Rep. Nancy Mace of South Carolina, told reporters ahead of the vote her swing district opposed overturning the Roe v. Wade decision and the GOP should steer clear of bills limiting abortion.
However, all Republicans voted to pass the bill, while only one Democrat did.
That one Democrat was Rep. Henry Cuellar of Texas, though one other (Rep. Vicente Gonzalez of Texas) voted "present."
"For over 40 years, the decision in Roe v. Wade … has inflamed debate and deepened division over the issue of abortion in this country," Rep. Jim Jordan, Ohio Republican and House Judiciary Committee chairman, said on the floor ahead of the vote. "We've seen that play out over the last year. What should be undisputed is the care of a child born alive after an attempted abortion."
Democrats said the measure would interfere with a doctor's medical judgment and is another step toward outlawing abortion entirely.
"That's what this bill is about today — a march toward criminalizing abortion care, a nationwide ban, government-mandated pregnancies," said House Minority Leader Hakeem Jeffries, New York Democrat.
When they had the majority, Democrats sought unsuccessfully to pass legislation through Congress making abortion legal any time during pregnancy.
The second House measure, a resolution condemning recent attacks on pro-life facilities, churches and groups, also passed mainly along party lines. All Republicans and three Democrats voted for the bill.
The three Democrats were Reps. Chrissy Houlahan of Pennsylvania, Marie Perez of Washington, and Mr. Gonzalez of Texas.
The measure calls on the Biden administration "to use all appropriate law enforcement authorities to uphold public safety and to protect the rights of pro-life facilities, groups and churches."
There have been dozens of attacks on churches and pro-life facilities since the May 2 leak of the Supreme Court decision to overturn the 1973 abortion ruling, but the Justice Department has made no arrests.
Rep. Ken Buck, Colorado Republican, described an attack on a pregnancy center in his district in June.
"First responders responded to a fire at the pregnancy center, and the fire was the result of protests acting out of the Supreme Court's decision," Mr. Buck said.
Those who started the fire, he said, left  "hateful and extreme messages graffitied" on the exterior building.
Rep. Marjorie Taylor Greene, Georgia Republican, cited the cost of damages to some of the centers that were attacked last year ranged from less than $100 to more than $250,000.
"Shameful," she said. "They also cost $50,000 in Bethesda, Maryland. They set fire to three churches."  
Democrats called for a resolution condemning all political violence, including attacks against abortion providers.  
Rep. Ayanna Pressley, Massachusetts Democrat, said GOP lawmakers were lying about the care provided by the pregnancy centers.
"Let me make it plain. Crisis pregnancy centers are no place to go for reproductive health care," she said on the House floor, claiming the centers are "sham places" that deceive women seeking abortions.
The resolution calling on the Biden administration to investigate and stop the attacks comes after the GOP sent a November letter to FBI Director Christopher A. Wray, requesting he take action.
Days before the midterm elections, a House Republican report cited 70 examples of violence against pro-life pregnancy facilities since May.
About 70% of the FBI's abortion-related cases since the leak of the Supreme Court's June decision are related to attacks and threats against pro-life facilities, according to Mr. Wray.
Mr. Jordan said he believes the Department of Justice has the ability to prosecute people who vandalize crisis pregnancy centers.
"They said they can do it," Mr. Jordan said. "I just wonder why they haven't."