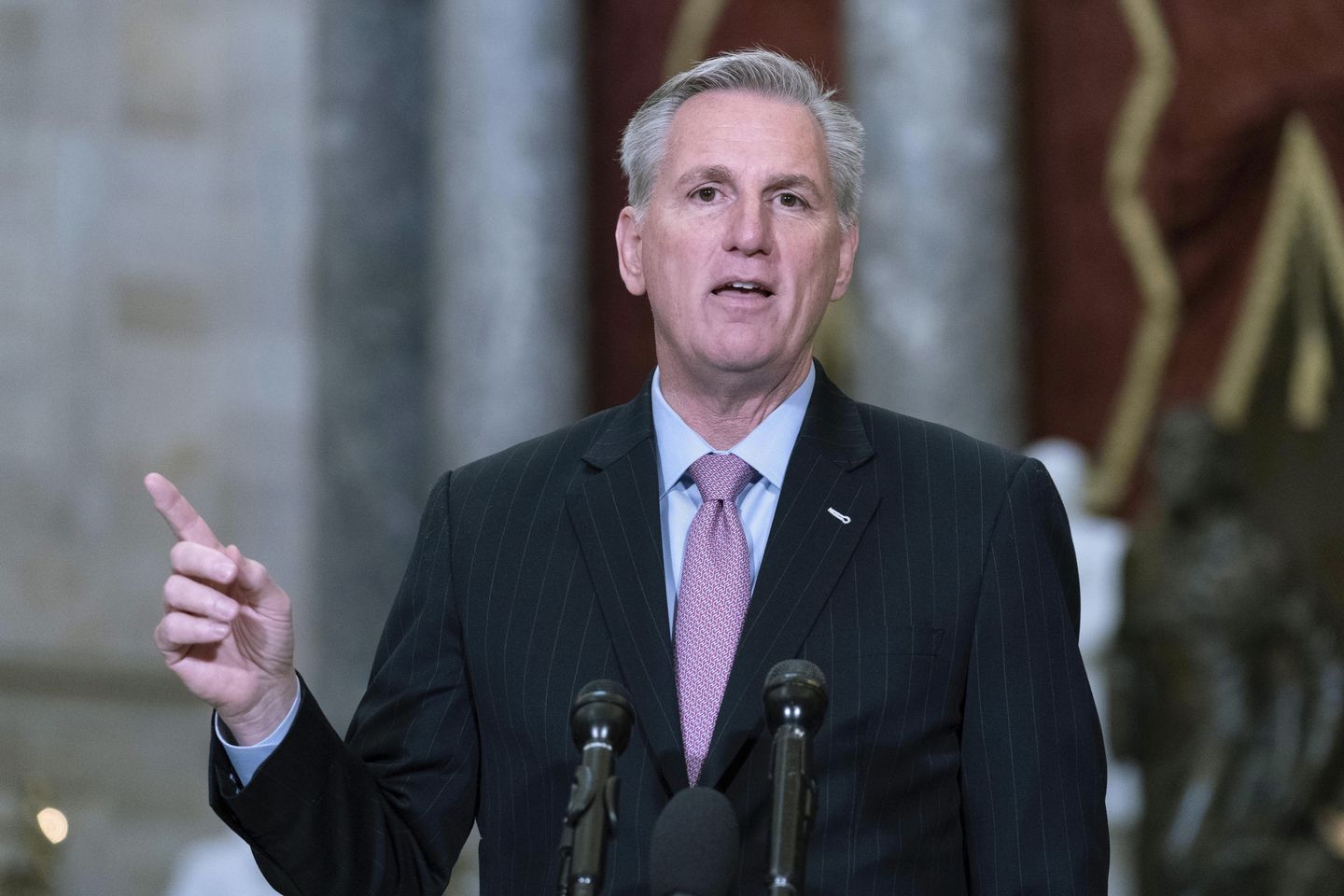 House Speaker Kevin McCarthy is reportedly planning to visit Taiwan later this year.
Mr. McCarthy, California Republican, is expected to visit the island in the spring, prompting a flurry of planning by the Pentagon over security and logistics, according to Punchbowl News.
The trip would symbolize the new House GOP majority's support for the democratically run island, which China's communist government considers a breakaway province.
House Republicans recently set up a select committee on China with some Democratic support and have been vocal about pushing back on the communist government and defending Taiwan's right to self-determination in the face of growing threats from Beijing.
Any trip would likely spark a repeat of the tensions over a similar visit last year by then-Speaker Nancy Pelosi, California Democrat.
China, which chafes at any sign the U.S. is straying from its "one China" policy, conducted military drills and harshly criticized Washington over the visit.
Republicans offered rare praise for Mrs. Pelosi at the time, but President Biden was more cautious, highlighting the Pentagon's wariness and saying the official "one China" policy remained intact.
The policy, for diplomatic reasons, acknowledges Beijing's belief that there is one Chinese government, yet it allows for informal relations with Taipei.
The White House ultimately said Mrs. Pelosi, as a key leader in the legislative branch, was free to travel where she pleased.
Mr. McCarthy telegraphed his own plans at the time, telling reporters he wanted to head a congressional delegation to the island.
"I'd love to do it as speaker," he said in July.