[ad_1]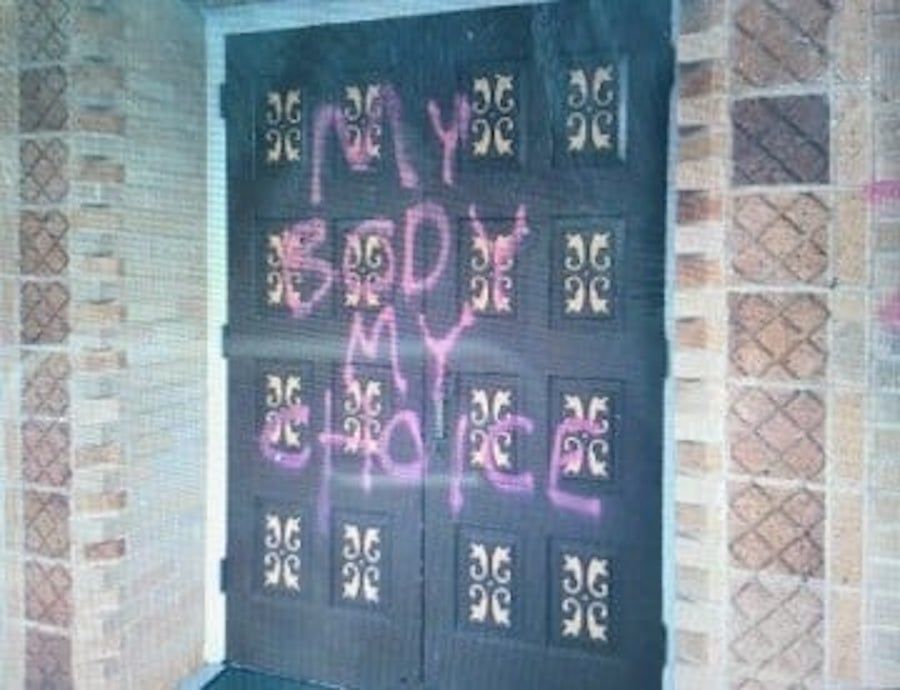 House lawmakers will vote Wednesday on a pair of abortion-related measures that would condemn the recent attacks on pro-life facilities and churches as well as protect infants born alive in failed abortion procedures.
Republicans are urging their members to vote for both bills, while Democrats are telling their members to vote against both measures.
Rep. Mike Johnson, Louisiana Republican, introduced a resolution listing the attacks on crisis pregnancy centers since someone leaked the May 2 Supreme Court draft opinion in the Dobbs v. Jackson Women's Health Organization case that led to the high court's June 24 decision overturning Roe v. Wade.
"The Biden administration has failed to take action to respond to the radical attacks on pro-life facilities, groups and churches, or to protect the rights of these organizations; and these attacks on pro-life facilities, groups and churches have included vandalism, arson, incendiary graffiti and other damage," the resolution states before condemning the attacks and recognizing the "sanctity of life and the important role of pro-life facilities, groups and churches."
The resolution goes on to say the House "calls upon the Biden administration to use all appropriate law enforcement authorities to uphold public safety and to protect the rights of pro-life facilities, groups and churches."
Almost 40 Republican lawmakers in late November sent a letter to FBI Director Christopher A. Wray about investigating attacks against pro-life organizations.
Days before the midterm elections, a House Republican report cited 70 examples of violence against pro-life pregnancy facilities since May that seemed to have been ignored by the FBI.
About 70% of the FBI's abortion-related cases since the leak of the Supreme Court's decision in Dobbs v. Jackson are related to attacks and threats against pro-life facilities, according to Mr. Wray.
Mr. Wray insisted in testimony before the Senate Homeland Security Committee in November that the bureau has treated violence against pro-life and pro-choice organizations equally while conceding that anti-abortion groups have been the primary targets of post-Dobbs violence.
The other pro-life bill that lawmakers are voting on is the Born-Alive Abortion Survivors Protection Act. The legislation, which was proposed in the lower chamber in the last Congress, is authored by Rep. Ann Wagner, Missouri Republican, with House Majority Leader Steve Scalise and Rep. Kat Cammack, Florida Republican, joining as original co-sponsors.
The legislation would prohibit a health care practitioner from failing to exercise the proper degree of care in the case of a child who survives an abortion or attempted abortion.
Senate Republicans also tried to pass the measure as an amendment in the 2021 budget resolution, but 48 Democrats blocked it.
"All children should have the right to receive life-saving care, especially those who survive an abortion. The Born-Alive Abortion Survivors Protection Act will provide commonsense protections for innocent children and their mothers and will ensure all babies receive the essential care they need at an incredibly vulnerable moment," Ms. Wagner said in a statement. "It pains me that this fight has to be fought at all, but medical care for babies should not be a partisan issue. Now, with Republicans in the majority, the House will finally take action and vote to protect the fundamental right to life."


[ad_2]

Source link