[ad_1]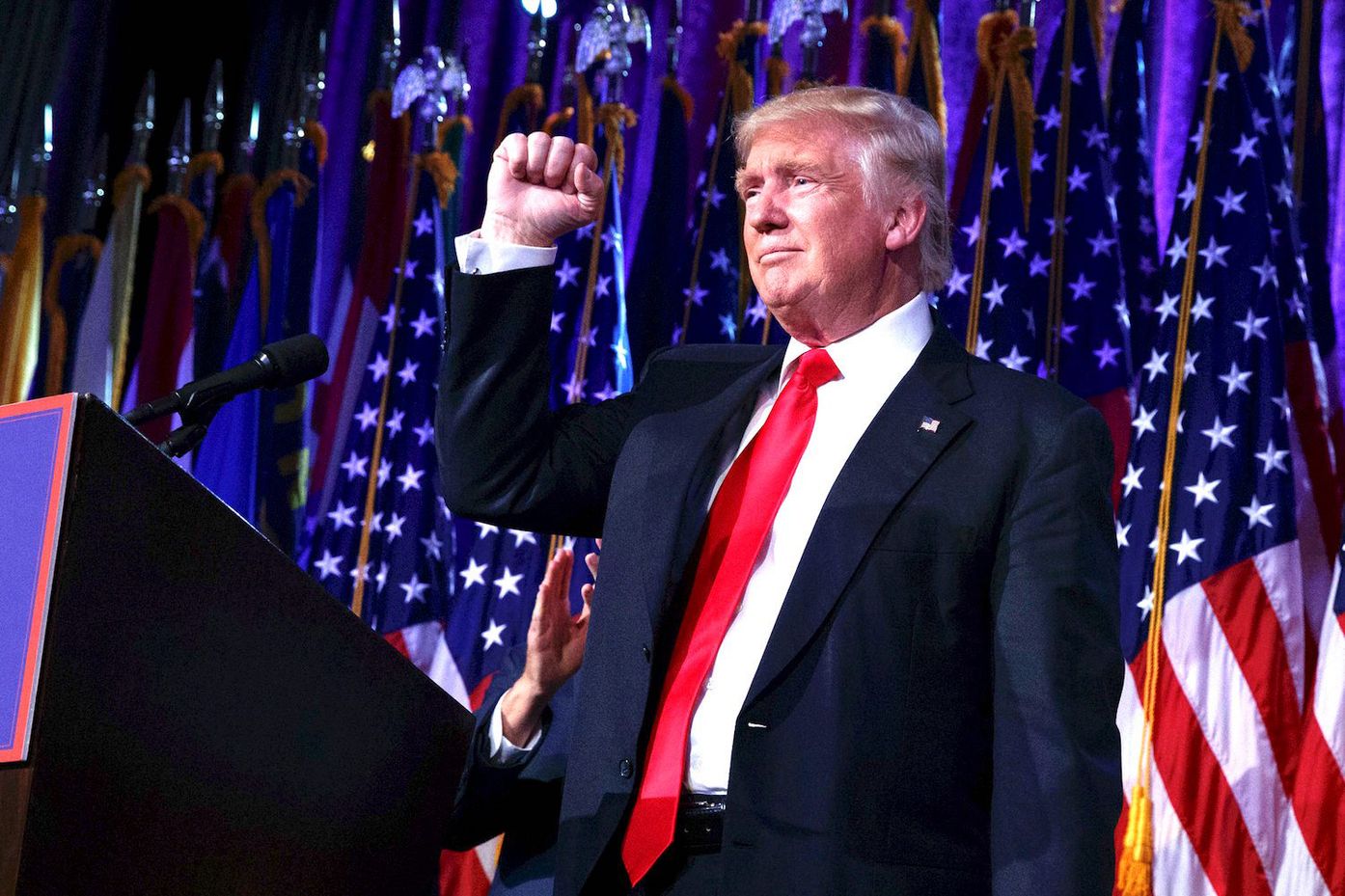 NEWS AND OPINION:
Former President Donald Trump still wields some power in public opinion polls.
"Just over a year out from the Republican Party's first presidential nominating contest, Trump remains the front-runner in a hypothetical crowded field, backed by 46% of potential Republican primary voters. Florida Gov. Ron DeSantis, who is expected to launch a campaign later this year, is backed by 33% of the potential GOP electorate," reports Eli Yokley, a Morning Consult analyst.
"No. 45's buzz is improving, but his favorability is not: Potential Republican primary voters have been increasingly likely over the past month to say they've heard something positive about Trump, though more still say the opposite. However, Trump continues to see his favorability rating among the GOP base worsen as Republican voters warm to DeSantis," Mr. Yokley said.
See some enlightening numbers and the survey particulars in the Poll du Jour at column's end.
'IMPEACH PRESIDENT BIDEN'
The word "impeach" was previously associated a great deal with former President Trump during his years in office. The "I-word," however, is also associated now with President Biden.
"We asked Americans specifically what they wanted the new Congress to focus on during its first 100 days, the traditional time for a new group of lawmakers to unveil what their priorities and focus will be," wrote Terry Jones, an editor with Issues & Insights, which conducted a wide-ranging poll on the topic.
Should a priority be to "impeach President Biden?" That phrase was included on the list of 15 possible tasks for Congress to take care of. Here's how things shook out:
Wrangling the national budget ranked first in importance on the legislative to-do list, followed by immigration and border-related concerns, tax matters, energy issues and abortion legislation.
"Impeach President Biden" came in 6th, followed by "investigations and hearings about the Hunter Biden laptop," the state of election integrity, the "Mar-a-Lago raid" on former Mr. Trump's home in Florida and the possibility of "IRS targeting."
The final priorities also included investigations into the origins of COVID and "antitrust legislation to rein in Big Tech."
The Golden/TIPP poll of 1,094 registered U.S. voters was conducted Dec. 7-9 and released Wednesday.
'BATTLE-HARDENED PROFESSIONALS'
The National Republican Congressional Committee has revealed its senior staff for the 2024 election cycle as the panel begins its work to increase the Republican House majority.
"These battle-hardened professionals are ready to hit the ground running to grow our majority in 2024. I am thrilled to have this talented team on board as House Republicans get to work delivering on our Commitment to America," said Rep. Richard Hudson, North Carolina Republican and chairman of the committee.
And his team: Chris Winkelman (executive director), Micah Yousefi (deputy executive director); Mike Thom (political director); Leigh Ann Gillis (finance director); Jack Pandol (communications director); Taylor Black (grassroots director); Erin Clark (general counsel); and Katy Williams (chief operating officer and CFO).
Find the group itself — which traces its roots all the way back to 1866 — at NRCC.org.
SHATNER AND LIMBAUGH
A popular talk radio host has cited a unique interview with the late radio host Rush Limbaugh. How unique? The interview was conducted by "Star Trek" megastar William Shatner on Dec. 6, 2009.
And now, 14 years later, Frank Morano — host of WABC's "The Other Side of Midnight" — asked Mr. Shatner himself about his time with Limbaugh, resulting in an interview that aired Tuesday.
"I remember it so vividly. Rush came to my house and we watched 'Monday Night Football.' And the interview I did with him – he wept tears about his childhood – it was a fascinating interview," Mr. Shatner recalled.
"What is a conservative. What does it mean?" The actor asked his guest.
"A conservative believes in the principles of the founding of the country — and in individual responsibility, and life, liberty and the pursuit of happiness. We believe that people who are left alone are free to pursue their excellence to the degree that they wish," Limbaugh replied.
Mr. Shatner then wondered about the imposition of rules and regulations in America.
"Conservatives are not opposed to regulation. But regulation has to be based on the fact that the individual is best left alone — to take care of himself and be in the pursuit of daily aspects of life, education, job or whatever," Limbaugh said.
He suggested that those who impose too much regulation on the population have their own agenda.
"They're after power and control over those people's lives, making them as dependent  as possible. The reason why this matters to me is because I want a great country made up of great people  — all pursuing excellence and doing the best they can. It is the people who make the country work, not government programs," Limbaugh declared.
"Everybody wants the principles you are espousing," Mr. Shatner replied.
POLL DU JOUR
• 46% of potential Republican primary voters say they would vote for former President Donald Trump in the 2024 Republican primary or caucus if it were held in their state today.
• 33% would vote for Florida Gov. Ron DeSantis, 9% would pick former Vice President Mike Pence, 3% Rep. Liz Cheney of Wyoming.
• 2% would vote for former South Carolina Gov. Nikki Haley, 2% Sen. Ted Cruz of Texas.
• 1%  would vote for Sen. Tim Scott of South Carolina, 1% would vote for Texas Gov. Greg Abbott, 1% former CIA director Mike Pompeo, 1% "someone else."
• 0% would vote for South Dakota Gov. Kristi Noem, 0% would vote for Virginia Gov. Glenn Youngkin.
SOURCE: A Morning Consult poll of 4,470 potential Republican primary voters conducted Jan. 6-8.
• Contact Jennifer Harper at [email protected]


[ad_2]

Source link