[ad_1]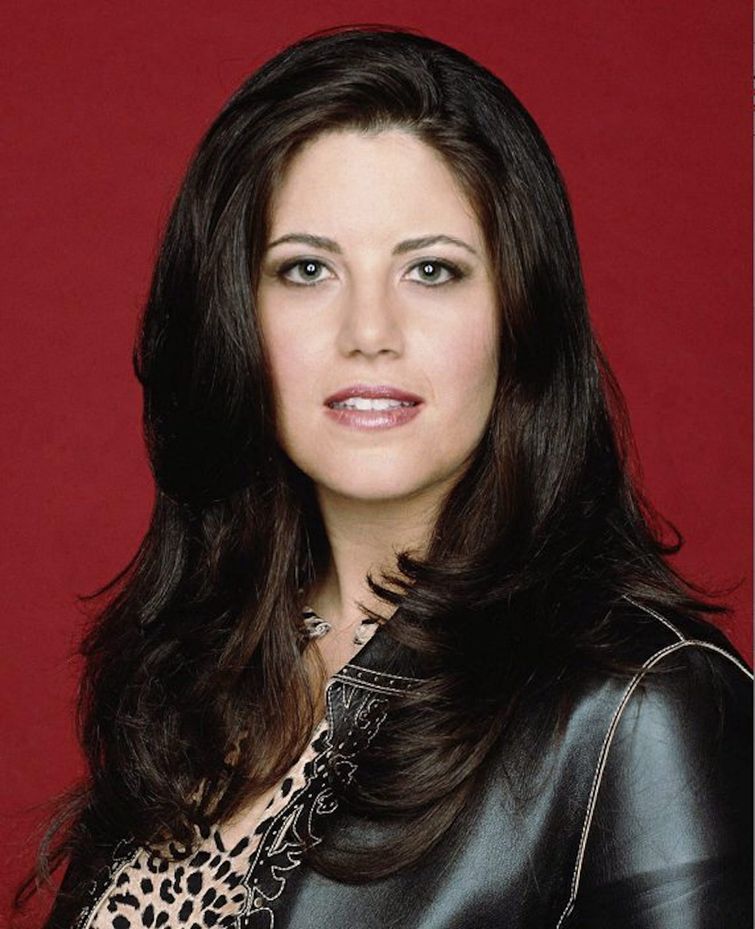 NEWS AND OPINION:
Wait. It's been a quarter-century since then-President Bill Clinton had a dalliance with then-White House intern Monica Lewinsky? Yes, it's true — and Ms. Lewinsky herself is reflecting on that phenomenon in an essay for Vanity Fair on "the 25th anniversary of the Bill Clinton calamity," according to the publication.
"My name became public 25 years ago this week. What have I observed and learned in the quarter century since? Oh, plenty," Ms. Lewinsky writes.
Curious? Here are the first five examples of her personal teachable moments as far as the events of that era are concerned:
"You can make the right decision and still have regret. Also, don't judge your insides by other people's outsides. Full disclosure: I learned these from my therapist."
"If you can't laugh at yourself, you are so [expletive]."
"In 2023, we are (sadly) closer to the reality of Margaret Atwood's 'The Handmaid's Tale' than we were when the book was published in 1985."
"The blame-the-woman mindset has thankfully receded over time through social conditioning."
"As evidenced by some members of the political-operative class in this country, bullying, both online and in public, has become not only an accepted line of work but an ever-growing profit center. (It has also contributed to too many innocent people's suffering.)"
Ms. Lewinsky is a contributor to VanityFair, and anti-bullying activist.
THE PANDEMIC IS OVER (AGAIN)
Time marches on. Let's recall that the World Health Organization declared that COVID-19 was an official pandemic on March 11, 2020.
Is it still a pandemic? Almost a year ago, over 70 House Republicans urged President Biden to "abandon the overbearing and authoritarian approach" to COVID-19 in order to demonstrate that the public health emergency is over.
The date of their formal request was Feb. 11, 2022.
Things are moving slowly in that department, apparently. Mr. Biden recently extended the COVID-19 emergency for the 11th time, prompting one Republican lawmaker to push back.
Rep. Brett Guthrie of Kentucky introduced the "Pandemic is Over Act" this week; the bill would terminate the COVID-19 public health emergency.
"The COVID-19 pandemic is over. Despite President Biden admitting this in September, his administration just authorized the 12th extension of the COVID-19 public health emergency. It is long overdue for President Biden to end the COVID-19 public health emergency and relinquish the emergency powers that he just renewed again," Mr. Guthrie said in a written statement.
"President Biden's inaction and lack of transparency on this are unacceptable. I introduced the Pandemic is Over Act to prevent any more delays by forcing the Biden administration to finally release and execute a plan that my House Republican colleagues and I have been repeatedly pressing for to unwind the public health emergency," he said.
FOR THE LEXICON
"Official Trump Campaign Cabinet Member."
This noteworthy phrase is from a new fundraising outreach from former President Donald Trump.
"Our movement is far from over. In fact, it's only just begun, and you will help lead Donald J. Trump to victory in 2024," the emailed outreach advised.
"Please contribute any amount immediately, and you'll instantly join Donald J. Trump's Save America movement as an Official Trump Campaign Cabinet Member," it said.
"Together, we will take back our beautiful, magnificent White House from Joe Biden and the radical Left."
A PRO-LIFE AMERICA
Meanwhile, an annual poll faithfully tracks the nation's opinions of abortion. The would be the Knights of Columbus-Marist poll, which was released on Wednesday and finds that 69% of U.S. adults support limiting abortion to "at most" the first three months of pregnancy.
Another 91% of Americans support pregnancy resource centers, which offer support to mothers both during pregnancy and after their baby is born. Additionally, the poll found that 60% of respondents oppose using tax dollars for abortion services domestically, and 78% oppose funding abortion services abroad.
"Since the start of the Knights of Columbus–Marist Poll in 2008, we've seen a consistent and clear consensus of Americans who support restrictions on abortion," KoC Supreme Knight Patrick Kelly said in a written statement.
"Likewise, an overwhelming majority of people — 90% this year — believe that our laws can protect both the mother and her unborn child. Too often, the abortion debate is framed in the context of supporting either one or the other. The reality is, we can — and must — craft laws that protect both mothers and their children," Mr. Kelly said.
This poll of 1,025 U.S. adults was conducted Jan. 6-9.
Meanwhile, if you want to witness the annual March for Life Rally on the National Mall on Friday, C-SPAN will cover the huge event beginning at 12:15 p.m. EST.
WEEKEND REAL ESTATE
For sale: Ivanka Trump's six-story "grand and lavish" townhouse, built of white limestone in New York City in 1879; mansard roof, black and gold grilled exterior doors, classical details, unique features throughout. Five bedrooms, six baths, French-inspired interior includes marble, crystal chandeliers, gilded fireplaces, soaring ceilings: 8,725 square feet. "Birdcage-style" elevator, murals, media room, library, parlor, entertainment floor, Swedish sauna, office, walled garden and terrace. Much, much more. Priced at $26.5 million through Elliman.com; enter 10 E 64 in the search box and look at the drop-down menu that will appear.
POLL DU JOUR
• 29% of U.S. adults say that they pray "several times a day."
• 14% say they pray once a day; 13% "a few times a week."
• 6% say they pray "once a week," 5% "a few times a month."
• 12% say they "seldom" pray.
• 16% say they "never" pray.
• 6% "don't know" about the issue.
SOURCE: An Economist/YouGov poll of 1,500 U.S. adults who answered this question: "Outside of attending religious services, how often do you pray?" The poll was conducted Jan. 14-17.
• Follow Jennifer Harper on Twitter @HarperBulletin.


[ad_2]

Source link