[ad_1]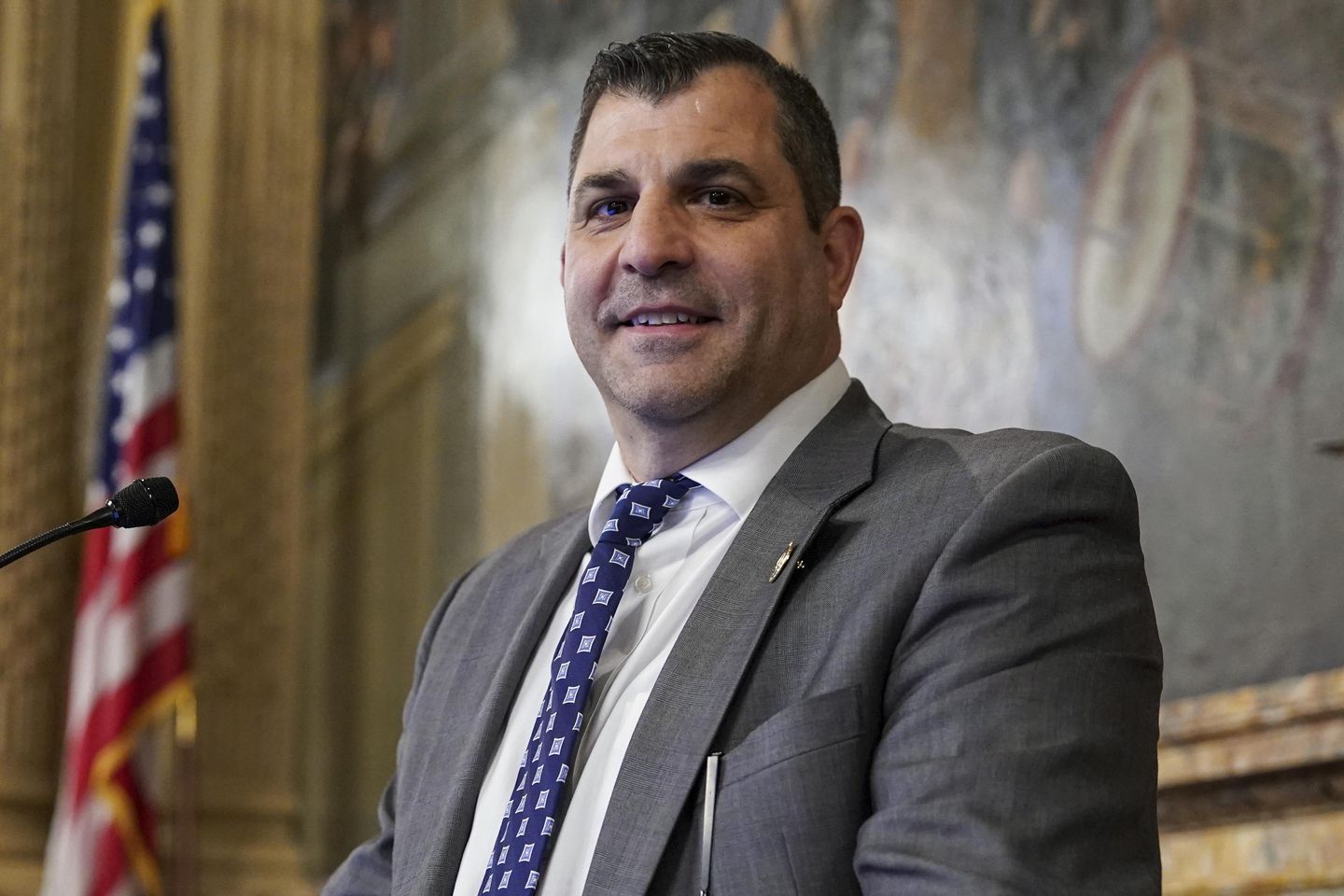 HARRISBURG, Pa. — The Pennsylvania state House Republican who recently nominated and voted for Democratic Rep. Mark Rozzi to serve as speaker wrote him Monday to say Rozzi was waffling on whether he will register as an independent and therefore should resign.
The letter from Rep. Jim Gregory, R-Blair, who has worked closely with Rozzi on child sexual abuse issues, said "bonds of trust between friends – as close as you and I have been – are now broken."
The split became public as lawmakers in both chambers began a special session, called by Democratic Gov. Tom Wolf, designed to get a referendum allowing a two-year window for otherwise outdated child sexual abuse lawsuits before voters for final approval in the May primary.
Gregory confirmed the letter, first reported in a tweet by Spotlight PA, in a brief interview in his Capitol office. Gregory declined to elaborate but said Rozzi's statement regarding his party registration status came in a phone conversation the two men had on Saturday.
Rozzi, who represents a Reading area district, was the surprise choice as speaker on Tuesday, breaking a deadlock caused by the two parties' photo finish results in the November election. The speakership vote was 115-85, with all seven members of GOP leadership, Gregory and eight other Republicans joining all Democrats.
Rozzi promised that day to govern as an independent and not caucus with either party, but questions were raised whether he would change his party registration. Gregory's letter said that "it was with great sadness for me as your friend that you would admit to me Saturday that you are only thinking about switching."
Gregory wrote that Rozzi's "words directly contradicted your previous three affirmative answers to me of 'yes' that you were going to switch to independent. You made a commitment to uphold your promise to me, to the members of this body, and to the people of Pennsylvania."
Asked earlier Monday if he would agree to an interview, Rozzi was noncommittal and indicated his office did not have the money needed to hire a press aide to field such requests.
"Because they took all the money away, we're in a tough spot," Rozzi said as he headed to the chamber to start a special session.
Gregory and Rozzi have both spoken of being abused as children. The proposed amendment passed last session and needs to be approved by both the House and Senate again before going before voters for final approval.
The special session got off to a slow start Monday in both chambers and it was not clear whether the House will conduct much business before special elections are held to fill three vacant Democratic-leaning seats in the chamber. With those seats vacant, Republicans have a 101-99 advantage, with one incumbent GOP member running in a Jan. 31 state Senate special election.
In the Republican-controlled Senate on Monday, a divided State Government Committee advanced three other constitutional amendments. They would mandate voter ID for all elections, empower lawmakers to cancel regulations without facing a governor's veto and establish election audits by the state's elected auditor general. The three proposals, which were grouped as a package last session with two other measures, were passed by both chambers previously.
• Brooke Schultz, a corps member for the Associated Press/Report for America Statehouse News Initiative, contributed. Report for America is a nonprofit national service program that places journalists in local newsrooms to report on undercovered issues.
Copyright © 2023 The Washington Times, LLC.


[ad_2]

Source link