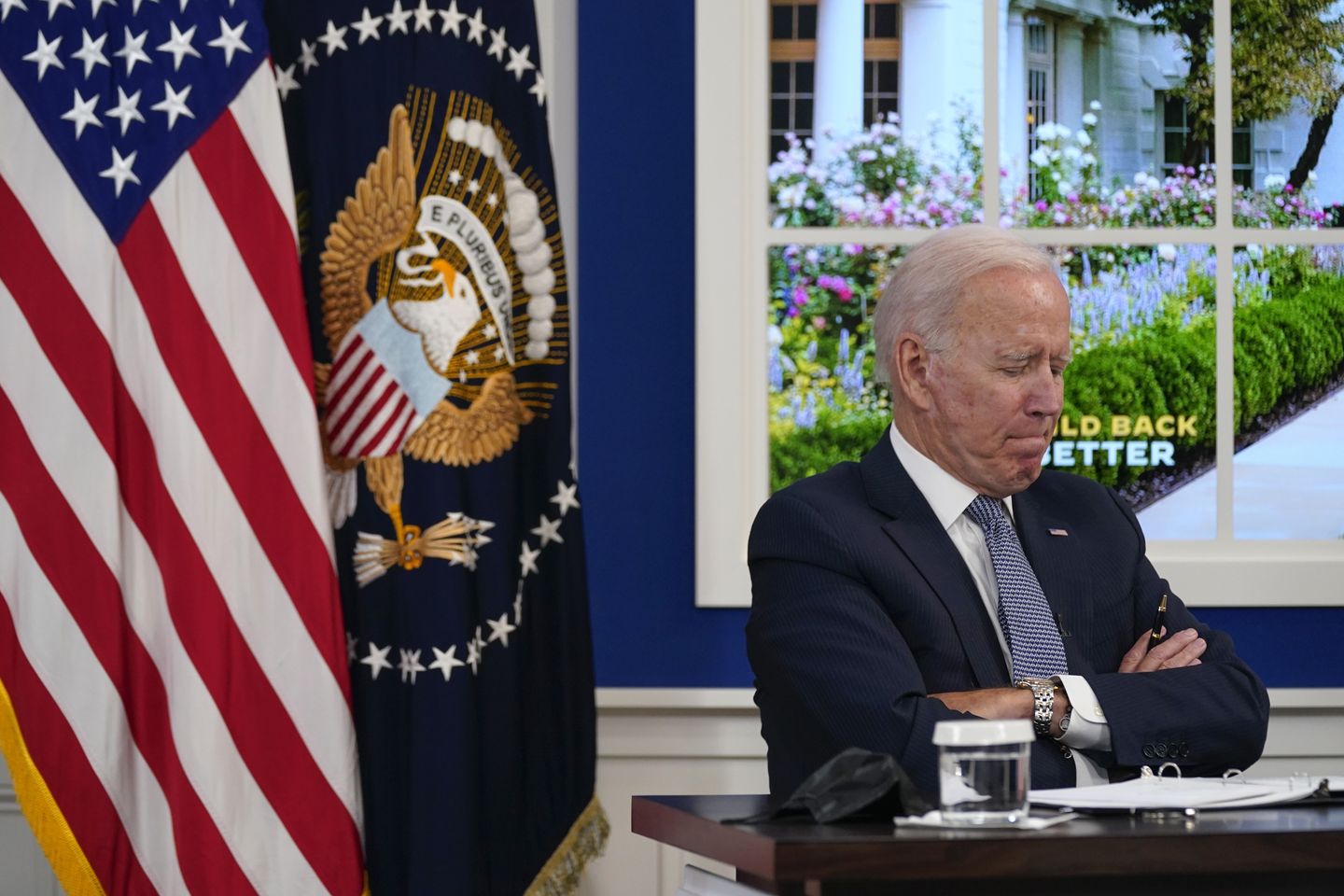 President Biden pledged on his first day in office to "bring transparency and truth back to government," but this White House has repeatedly fallen far short of that standard in dealing with his mishandling of government secrets.
The president and his lieutenants have dodged questions, stonewalled Congress and imposed an information blackout in response to Obama-era classified documents that were discovered unsecured at various locations used by Mr. Biden.
Mr. Biden is engulfed in the biggest political crisis of his presidency after a "small number" of classified documents were discovered in November at the Penn Biden Center for Diplomacy and Global Engagement, a Washington think tank where he kept an office after serving as vice president. 
The president's lawyers then searched his personal residences, turning up additional classified documents at his Wilmington, Delaware home during January and December inspections.
 
The revelations have sparked several key questions that remain unanswered by the White House. One question is why the Justice Department's investigation was made public two months after the first document was found.
 It is also unclear why the president's team returned to his Wilmington home this month after carrying out a search in December.
 
Another question is why the White House discovered additional classified documents last Thursday but waited until Saturday to inform the public.
Questions are also swirling about what exactly is in the classified documents, and why they were still in Mr. Biden's possession for roughly six years after his term as vice president.
 
"Even if no one committed a crime, this is a huge national security risk, so we need to figure out what happened," said Richard Painter, who served as chief ethics lawyer for President George W. Bush from 2005 to 2007. "If they want to give a middle finger to Congress then they are doing the same thing they criticized the Trump administration for."
---
SEE ALSO: Biden's approval rating nears record low amid document drama
---
The Justice Department is also investigating former President Trump's mishandling of numerous classified documents that were kept at his Mar-a-Lago estate in Florida after his term ended.
Efforts by the press and Congress to get answers from the Biden team have been stymied, and questions about why the White House wasn't more forthcoming have been overshadowed by the main focus of the investigation — the mishandling of the documents. 
 
Mr. Biden on Thursday ignored reporters' questions about the Justice Department investigation into the documents found at his home and former office, marking the seventh straight day he has refused to address the potentially illegal mishandling of the materials.
 
He has not spoken publicly about the matter since Attorney General Merrick Garland appointed Robert Hur on Jan. 12 as a special counsel to investigate the matter.
White House press secretary Karine Jean-Pierre continues to struggle with explanations at the podium when confronted by reporters, compounding the administration's public relations headaches. She was savaged by reporters earlier this week for not mentioning at Friday's briefing that additional sensitive materials had been found during a search a day earlier. 
The White House didn't disclose the discovery until Saturday, and Ms. Jean-Pierre maintained she didn't know about the latest materials.
 
Reporters have become frustrated as Ms. Jean-Pierre refers all of their questions to the White House counsel, which directs questions to the Justice Department, which refers reporters back to the White House.
 
To deal with the public relations problem, Ian Sams of the White House counsel's office held a conference call with reporters, but revealed very little new information.
Meanwhile, the National Archives and Records Administration told House Republicans they won't share information for their investigation into the matter unless it is cleared by the Justice Department.
 
The White House has also maintained it doesn't keep visitor logs for Mr. Biden's Wilmington residence, stymying congressional efforts to learn who had been in the house while confidential documents were stored in the garage.
 
House Oversight Committee Chairman James Comer, Kentucky Republican, who is leading Congress' investigation into the matter, called the lack of transparency "alarming."
 
"The White House, the National Archives and Justice Department failed to promptly inform Congress and the American people about mishandled classified documents from Joe Biden's time as vice president," he said in a statement.  
Mr. Sams justified the administration's withholding of information on the investigation by saying that releasing "incomplete" information could harm the Justice Department's probe.
---
SEE ALSO: Biden keeps mum about his classified documents mess
---
The Justice Department has not publicly said whether it has asked the White House not to speak about the situation.
 
"Every administration pledges to be the most transparent in history, but they never live up to the billing. The Biden administration is handling this worse than previous administrations because they let this situation get out of control and now there are just too many fires to put out," said Craig Shirley, a presidential historian and Reagan biographer.
 
Mr. Shirley said if Mr. Biden is to bounce back from the burgeoning crisis, he needs to reverse course and address the American people about the matter. 
A Reuters-Ipsos poll released Thursday found that 40% of Americans approve of Mr. Biden's job performance, a sharp drop from the 44.1% who approved of his performance earlier this month.
Nearly every recent president facing a political scandal has delivered a prime-time television address explaining themselves to the American people, including President John Kennedy after the Bay of Pigs invasion and President Ronald Reagan amid the Iran-Contra affair.
Mr. Shirley also recommended either replacing or bringing someone in to help Ms. Jean-Pierre in the briefing room. She has sparred with reporters and, at times, appeared visibly frustrated answering reporters' questions about the documents drama.
"The next step is political oblivion," Mr. Shirley said. "This scandal could grow bigger than Watergate because it involves national security. At this point, the only thing they can do is be transparent because when this happened in other administrations they got defensive and sunk lower in the polls."
Mr. Painter said transparency isn't just the responsibility of the White House, but also the University of Pennsylvania, which operates the think tank where the first batch of documents was found.
 
Questions have swirled about the foreign donations to the University of Pennsylvania, some of which came rolling in after the think tank was set. GOP lawmakers say the donations could give the Chinese Communist Party sway over Biden administration policies.
 
The Ivy League school received $54.6 million in donations from China between 2014 through June 2019, including $23.1 million in 2016. It also received $15.8 million in anonymous Chinese funding in 2018, after the center opened, and a single $14.5 million donation in May of that year.
A University of Pennsylvania spokesman has denied that anonymous Chinese money had flowed to the center.
"The Penn Biden Center has never solicited or received any gifts from any Chinese or other foreign entity. In fact, the university has never solicited any gifts from the center," spokesman Stephen MacCarthy told The Washington Times this week.
Mr. Painter said the White House needs to pressure Penn to release visitor logs and other information about the center.
"We need to know who has been in and out of there, including donors and the cleaning staff. All you need to do is send Chinese intel in there with the cleaning staff. It was a huge security risk," he said.