[ad_1]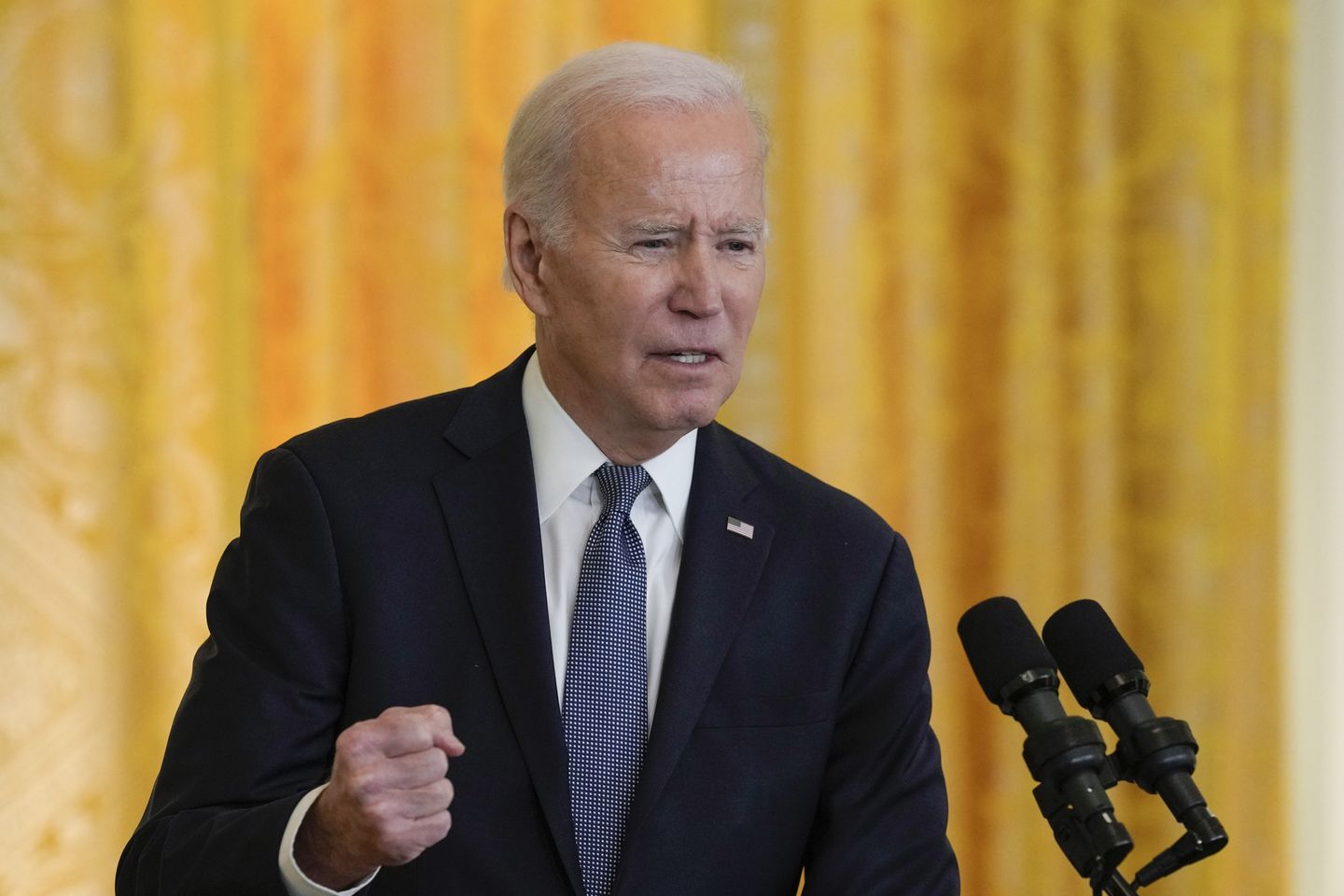 President Biden said on Thursday that he would be willing to meet with Russian President Vladimir Putin — but only if the Russian leader showed a willingness to end his war in Ukraine, adding there were "no immediate plans" to such a meeting.
Mr. Biden's remarks at a White House press conference followed his meeting with visiting French President Emmanuel Macron, who has encouraged negotiations to bring about a peaceful end to the war.
"I am prepared to speak with Mr. Putin if, in fact, there is an interest in him deciding he's looking for a way to end the war," Mr. Biden told reporters. "He hasn't done that yet."
Mr. Biden added that he would only contact Mr. Putin after consulting with NATO.
"But the fact of the matter is, I have no immediate plans to contact Mr. Putin," he said.
Mr. Biden and Mr. Putin have not spoken directly since days before Russia invaded Ukraine in February. The U.S. has repeatedly said that Ukraine should set its own terms for ending the war.
---
SEE ALSO: Darkest hour: Cold, brutal winter awaits Ukraine as Russia relentlessly hits civilian targets
---
"There's one way for this war to end, the rational way — for Putin to pull out of Ukraine," Mr. Biden said. "But it appears he's not going to do that."
Mr. Biden and Mr. Macon, who met at length on Thursday as part of an official state visit, underscored U.S. and French unity in support of Ukraine. The French leader also said he would only support a cease-fire deal that was acceptable to Ukraine's government.
Mr. Macron praised the U.S. for its "great commitment" to Ukraine throughout the war, and pledged France's continued support to Kyiv.
"If we want a sustainable peace, we have to respect Ukrainians to decide the moment and the conditions in which they will negotiate about their territory and their future," he said.


[ad_2]

Source link