[ad_1]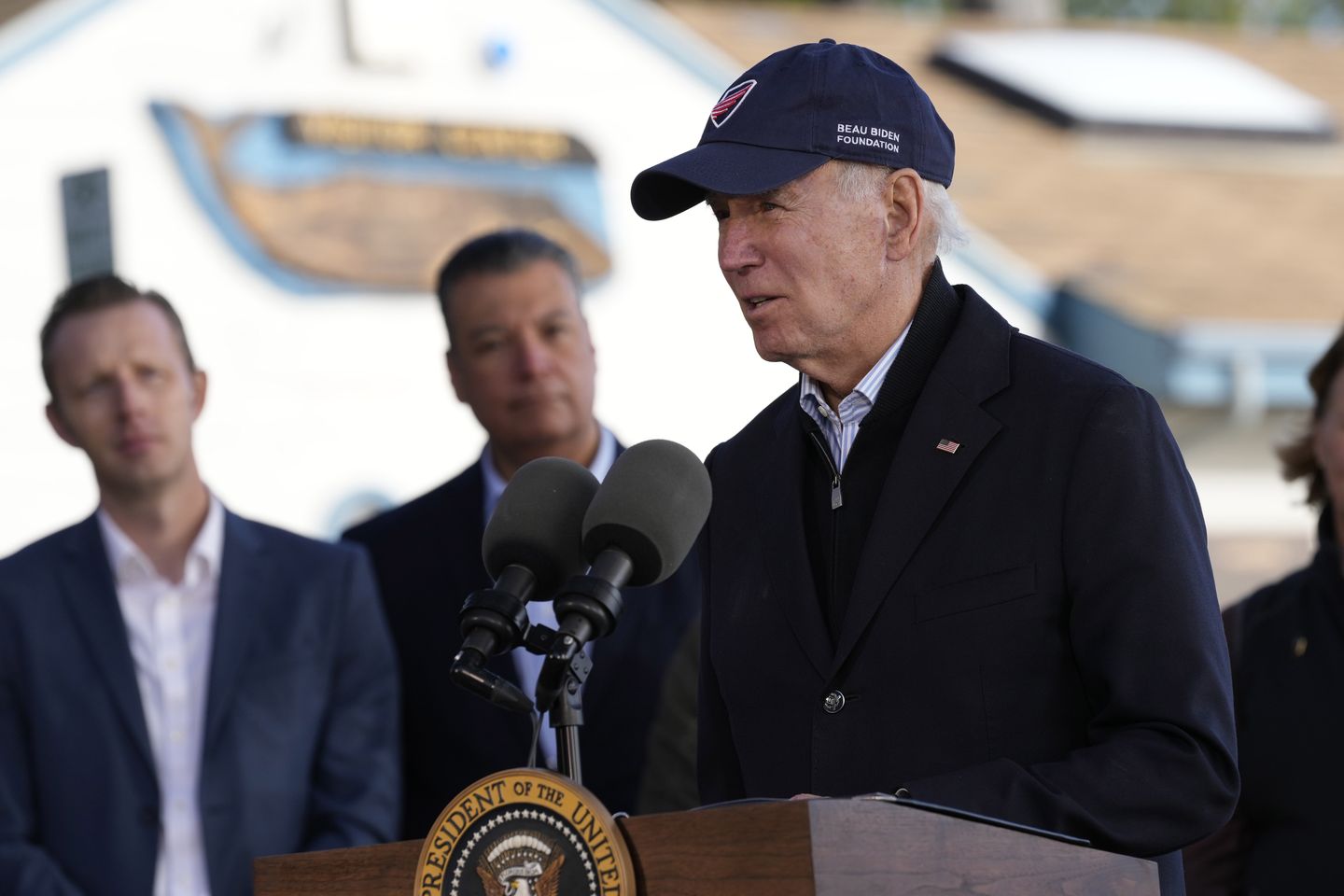 President Biden on Thursday said he had no misgivings about concealing his mishandling of government secrets from the public until months after classified documents were first discovered at his Washington think tank last November.
"I have no regrets," the president said. "I'm following what the lawyers have told me they want me to do. That's exactly what we're doing."
"There's no there there," he said. 
A second set of documents was subsequently found at his home in Wilmington, Delaware. Federal law strictly forbids the removal or retention of classified documents or materials outside secured locations without authorization, which Mr. Biden would not have had during his tenure as vice president in the Obama White House.
Mr. Biden, who became engulfed in the biggest political crisis of his presidency after his potentially illegal missteps were made public last week, was grilled about his handling of the political fallout while he was in California to survey damage from recent extreme weather events. 
The visibly annoyed president attempted to downplay the scandal before finally addressing the question.
"I will answer the question," Mr. Biden said. "But here's the deal, what, quite frankly bugs me is that we have a serious problem here [storm damage] we're talking about. The American people don't quite understand why you don't ask me questions about that."
The president said he remains confident the classified-documents issue will be fully resolved following the Department of Justice's investigation.
"Look, we found a handful of documents that were filed in the wrong place," he said. "We immediately turned them over to the [National] Archives and Justice Department. We're fully cooperating and looking forward to getting this resolved quickly."
"I think you're going to find there's nothing there," he said.


[ad_2]

Source link