[ad_1]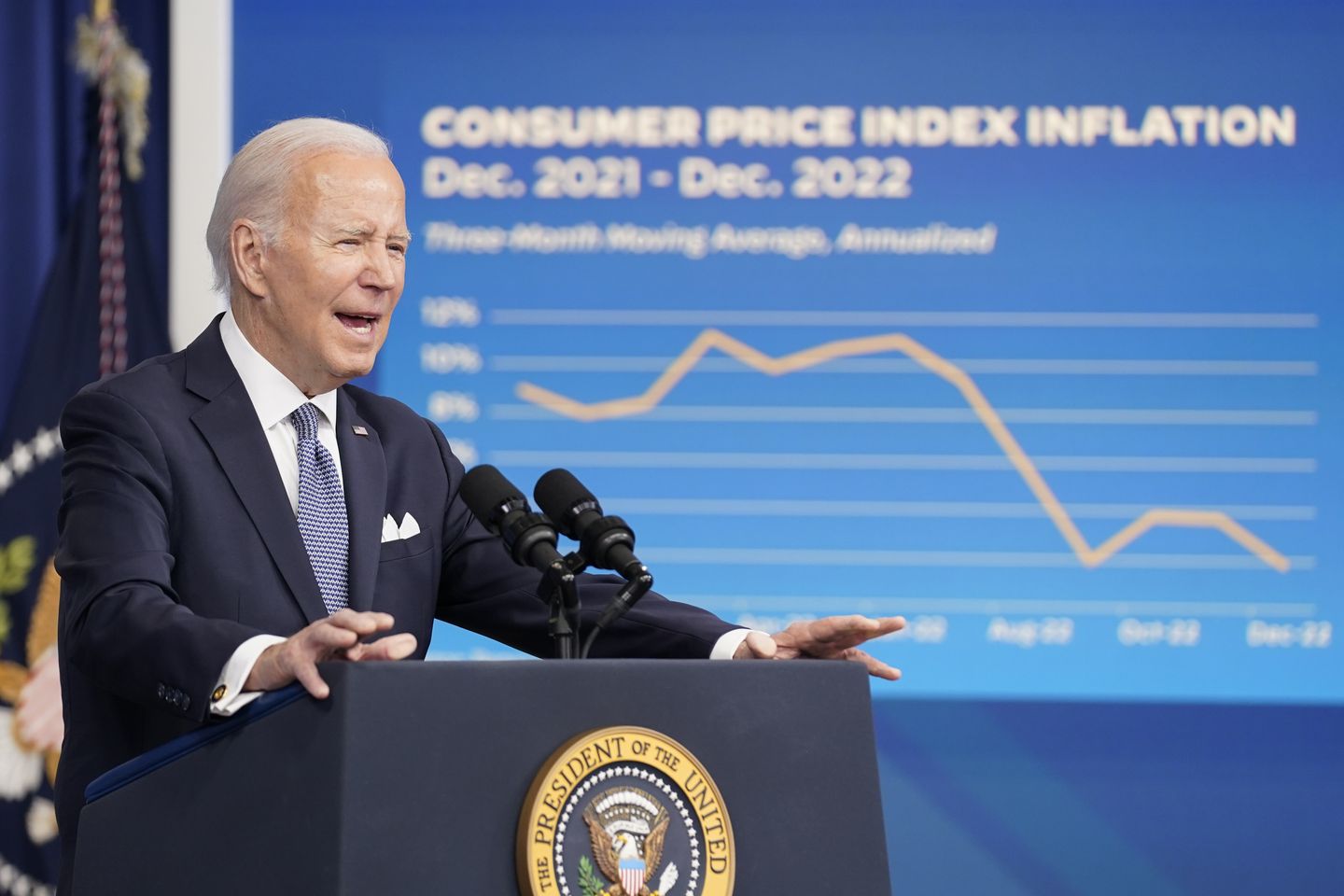 President Biden vowed Thursday to veto bills from the new House Republican majority that would cut IRS funding for hiring more agents and create a national sales tax, saying the GOP's plans would make inflation worse.
In what sounded like a campaign speech, Mr. Biden celebrated the reduction of inflation to a still-high 6.5% in December and said he was "disappointed" in the economic proposals put forward by the House GOP.
The president said the proposal to cut tens of billions in IRS funding "would help wealthy people and big corporations cheat on their taxes at the expense of ordinary middle-class taxpayers."
"If any of these bills make it to my desk, I will veto them," Mr. Biden said at the White House. "I will flat veto them."
The Consumer Price Index fell in December to its lowest level since October 2021, a drop from 7.1% in November and down from a record high of 9.1% last summer.
In 2020, before Mr. Biden took office, the annual inflation rate was 1.4%.
The president said one of the biggest reasons for the decline in inflation in recent months is falling gas prices.
"It all adds up to a real break for consumers," Mr. Biden said. "Two years in, it's clearer than ever that my economic plan is actually working."
House Republicans also are pushing a bill to hold the Biden administration accountable for any action it takes that could add to inflation. The "REIN IN Inflation Act" would require the administration to take into account inflation before issuing any executive action.
It also would require the Office of Management and Budget and the chairman of the Council of Economic Advisors to issue an inflation-impact report for any action estimated to cost over $1 billion.
None of the proposals mentioned by the president is likely to pass in the Democratic-controlled Senate.


[ad_2]

Source link