[ad_1]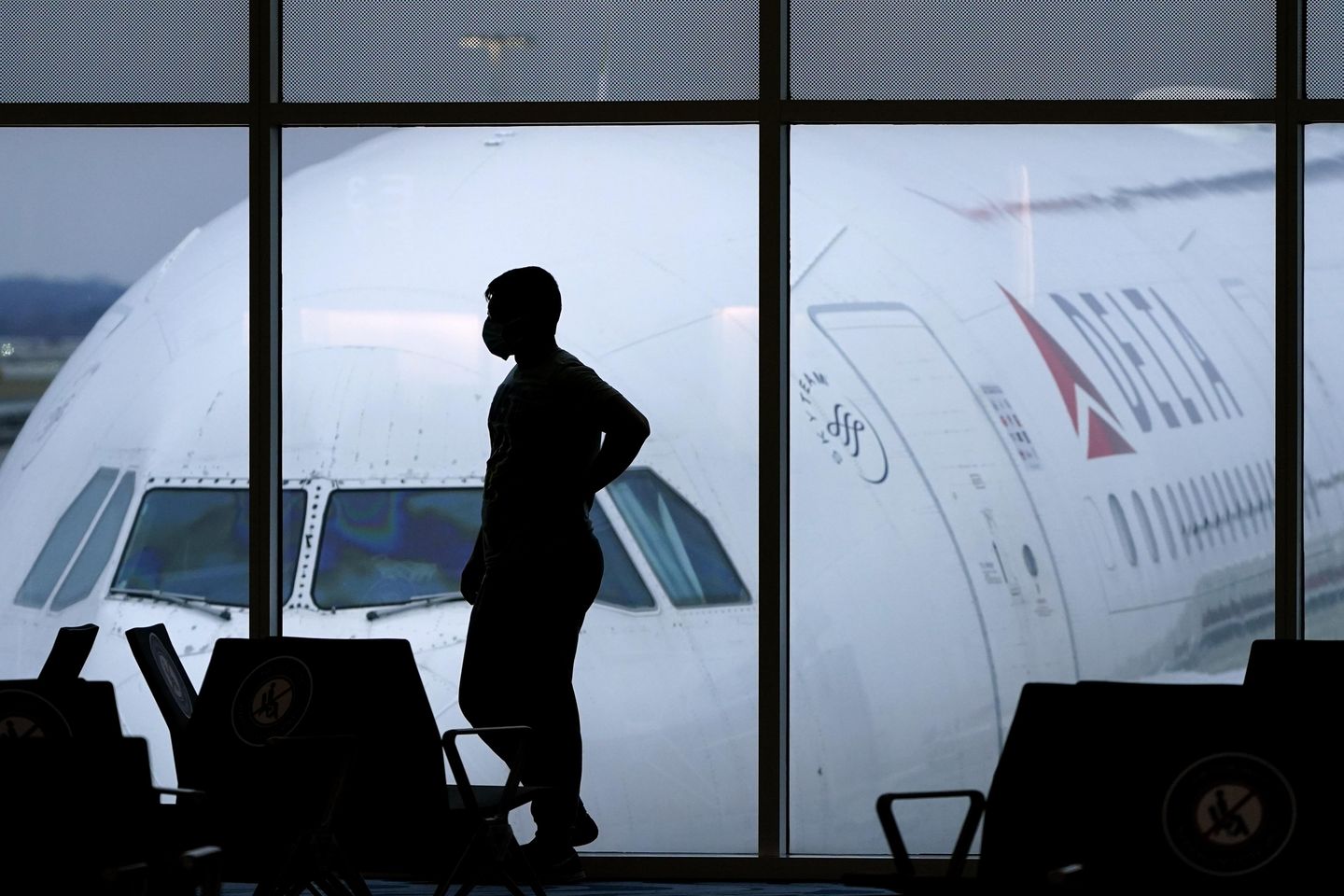 A string of recent air travel nightmares has focused attention on the long-delayed confirmation of a Federal Aviation Administration chief.
But President Biden's pick, Phillip A. Washington, faces questions about his qualifications for the job and his involvement in a corruption scandal dating back to his tenure overseeing the Los Angeles Metro.
Mr. Biden renominated Mr. Washington on Jan. 4 after the Democrat-led Senate failed to take up his nomination last year, but Republicans are threatening to ground him. 
The top Republican on the Senate Commerce, Science and Transportation Committee, which has yet to hold a hearing on Mr. Washington's nomination, criticized the Biden administration for picking a candidate with "zero aviation experience — a requisite for the job." 
Mr. Washington has decades of experience overseeing transit but not air transportation. He took over as chief executive officer of the Denver International Airport in July 2021. Before that, Mr. Washington spent two decades running public transit in Denver and Los Angeles after retiring from nearly 25 years in the Army. 
Mr. Biden praised Mr. Washington, 64, for his experience in the military and later overseeing major transit agencies, including a fleet of 2,200 clean-air buses and six rail lines in Los Angeles. Mr. Washington's resume also boasts of developing and implementing an "Equity Framework" while running the Los Angeles Metro, that required the agency "to apply equity measures to all programs and initiatives, including planning and construction."
Mr. Washington declined to be interviewed for this article. 
He told a panel at the U.S. Conference of Mayors last week, "Wherever I've worked, I've tried to use the leverage of my position to improve opportunities for communities or individuals who have been underserved."
His lack of experience in aviation, however, raised concerns among congressional Republicans other than Mr. Cruz, and they questioned whether Mr. Washington is the right person to run the FAA as it copes with a cascade of air transit problems. 
Earlier this month, the nation's air travel was halted entirely for several hours after an antiquated notification system for pilots shut down due to a contractor error. It was the first nationwide grounding of all flights since the Sept. 11, 2001, terrorist attacks. That travel nightmare followed crushing cancellations, delays and missing luggage for thousands of Southwest Airlines passengers over the Christmas holiday.
The nation is facing a pilot shortage that's expected to last into the next decade, which has forced airlines to cut routes and lower requirements for piloting certain aircraft. The airline industry is also battling flight crews over efforts to change safety requirements, including allowing planes to fly with one pilot. 
After the ground stop incident, Sen. Roger Wicker, a Mississippi Republican who was the top GOP lawmaker in the Senate transportation panel last year, called on Mr. Biden to ditch Mr. Washington and send a new, more experienced FAA nominee to the Senate.
"Today's FAA action to halt all U.S. flight underscores this agency's first mission is safety," Mr. Wicker said. "But Phil Washington, President Biden's pick to lead  FAA, has no safety or aviation experience. We can't leave the flying public's well being up to chance. We need a new nominee."
The FAA has been headed by interim administrator Billy Nolen since April 1, 2022, but aviation experts say the lack of a permanent administrator could be dangerous.
William J. McGee, a Senior Fellow for Aviation and Travel at the American Economic Liberties Project, said the vacancy at the top of the FAA could impact safety.
The FAA oversees nearly every aspect of air travel, from the air traffic control system to the oversight of manufacturers.
"It's one of these things that I think it's out of sight, out of mind until something happens," Mr. McGee said. "There are those within the agency that would say we have the authority to continue doing the day-to-day work, but I don't think that's good enough. I think you need direction from the top."
Mr. McGee said he couldn't judge Mr. Washington's qualifications for the job, but said his outsider status could be beneficial since many at the FAA have gone back and forth from the airline industry, which he said could dull oversight. 
"Maybe a fresh set of eyes would be good in that regard, particularly, in overseeing the airlines," Mr. McGee said.
The Democrat-led Senate can confirm any of Mr. Biden's nominees with just 51 votes, which would make it difficult for the GOP to block Mr. Washington.
But Republicans may have a path to stop his confirmation.
In addition to questions about his qualifications, Mr. Washington is embroiled in a public corruption investigation stemming from his tenure overseeing the Los Angeles Metro. Mr. Washington is named in a search warrant related to a probe of no-bid contracts that, according to a whistle-blower, Mr. Washington awarded to curry favor with a member of the Los Angeles Metro board of directors. Mr. Washington denied the charges and claimed the whistle-blower is a disgruntled employee. 
What's more, Mr. Cruz is angling to hold up Mr. Washington's confirmation by arguing his prior military service blocks him from taking the job unless both the Senate and the GOP-led House approve a waiver. In the Senate, the waiver would require 60 votes, which means at least nine Republicans would have to vote for it in addition to all Democrats. 
"The Senate has repeatedly required adoption of a waiver when an FAA administrator nominee was a retired member of the military," Mr. Cruz said. "But with Phil Washington's extreme lack of aviation experience and the scandals surrounding him, I am unsure how Democrats plan to obtain passage of such a waiver."
Democrats have not backed down in their support of Mr. Washington.
Senate Majority Leader Chuck Schumer, a New York Democrat, said last week that he intended "to break this logjam" and get Mr. Washington confirmed. 
The chairwoman of the Senate transportation panel, Sen. Maria Cantwell, a Washington Democrat, said last year that she planned to hold a hearing on Mr. Washington's nomination in January. So far, the hearing has not been scheduled.


[ad_2]

Source link