[ad_1]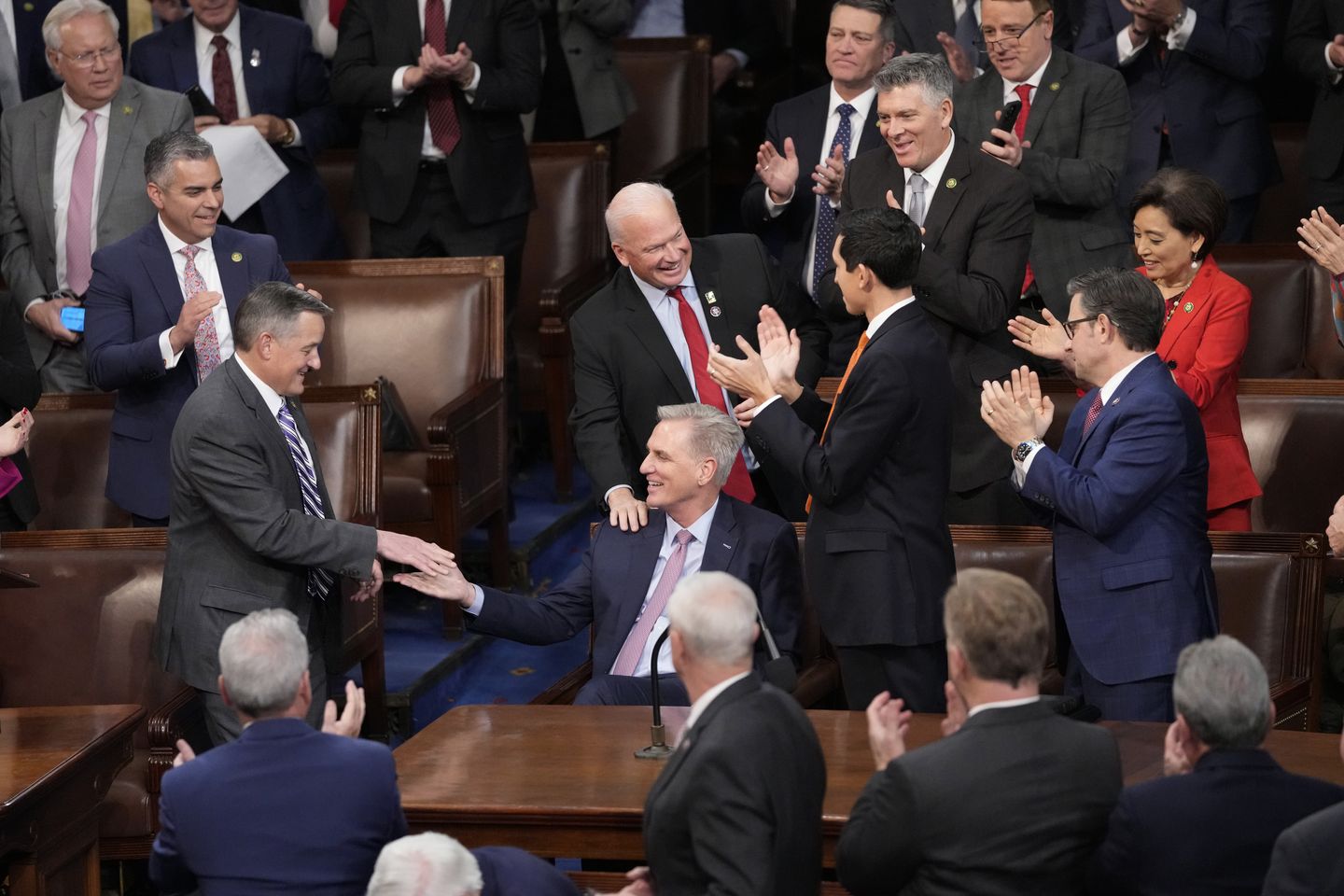 After four days and 15 ballots, Republican Kevin McCarthy finally secured enough votes to become the 55th speaker of the House after making concessions demanded by some of the most fiscally conservative members of Congress.
Finally winning the gavel after a dramatic two rounds of voting on Friday night and into Saturday morning and a near-scuffle on the House floor, Mr. McCarthy, 57, planned to immediately swear in the 434 lawmakers present in the chamber.
The lawmakers have been waiting since the opening day of Congress on Tuesday to take the oath of office and begin their two-year terms but have been blocked from starting officially until the speaker was elected.
Mr. McCarthy won on a second round of late-night votes after negotiating for days with what began as a group of 20 conservative holdouts.
The holdout faction shrunk by more than half by Friday and Mr. McCarthy confidently predicted he'd have the votes when the House reconvened late Friday night.
But on the first Friday night ballot, Mr. McCarthy fell one vote short, leading to a tense session of arm-twisting on the House floor.
Several of the remaining conservative holdouts voted "present," which helped Mr. McCarthy's tally – but not enough for him to win.
Finally, on the second round, and the 15th ballot in four days, Mr. McCarthy crossed the majority threshold to raucous cheers from the GOP side of the chamber. 


[ad_2]

Source link