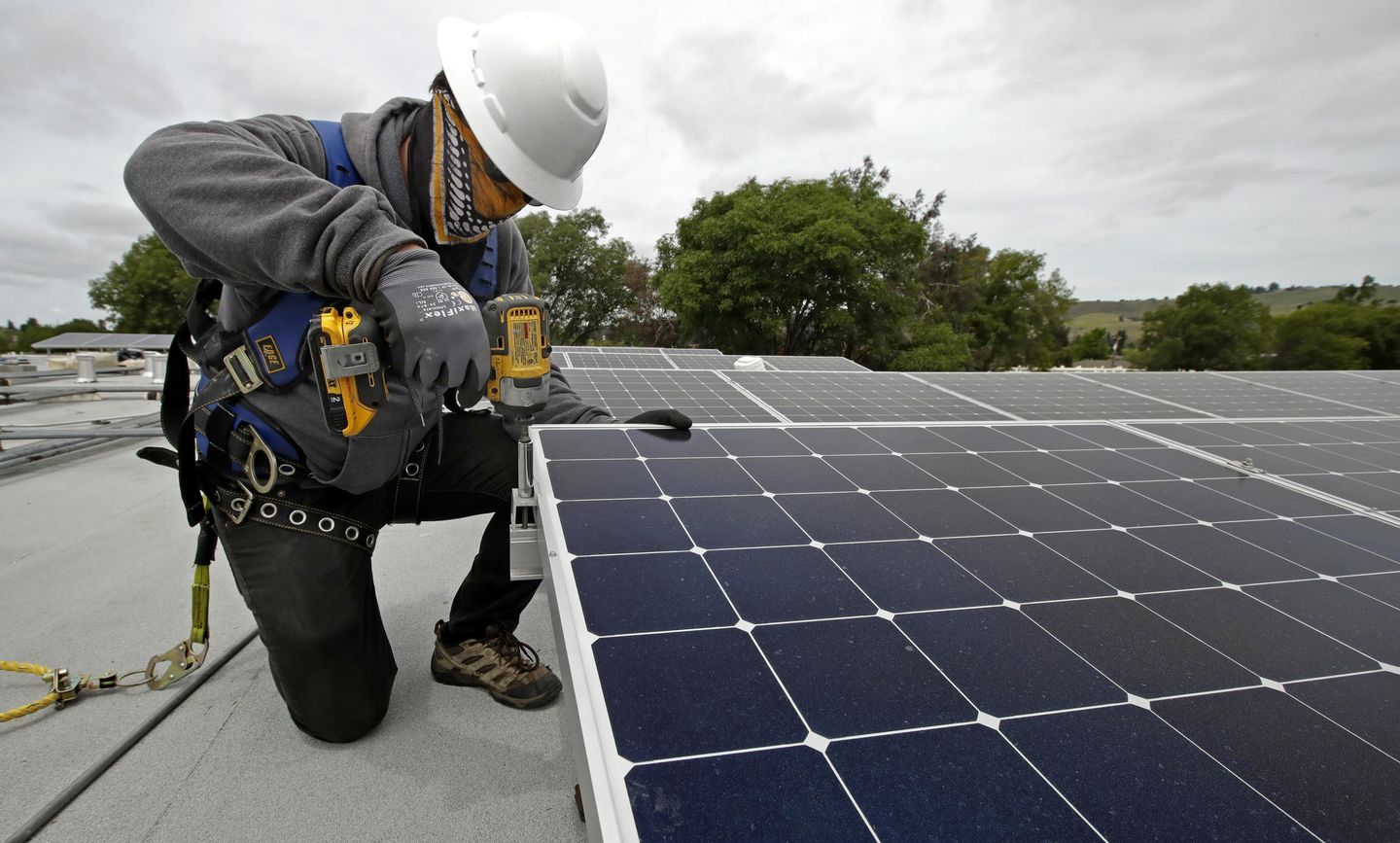 President Biden took a victory lap Wednesday over a South Korean company's decision to spend over $2 billion on an expansion of its solar-energy footprint in Georgia, making it the largest investment of its kind in U.S. history.
Hanwha Q Cells said it will break ground on a new plant about an hour northwest of Atlanta and expand an existing plant in Dalton, with operations up and running by 2024 at both sites, according to the Atlanta Journal-Constitution.
The project is supposed to bring 2,500 jobs to the state.
"Hanwha's Q Cells investment will create thousands of good-paying jobs in Georgia, many of which won't require a four-year degree," Mr. Biden said Wednesday. "It will bring back our supply chains so we aren't reliant on other countries, lower the cost of clean energy and help us combat the climate crisis."
The South Korean company said it was spurred on by Mr. Biden's signature tax and climate law, which provided $10 billion in tax credits for companies that build new solar manufacturing facilities and $30 billion for companies that make components for solar panels.
The project "will ensure that we manufacture cutting-edge, solar technology here at home. It's a win for workers, consumers and our climate," Mr. Biden said. "Under my leadership, the United States can and will lead the world in manufacturing once again."
The climate bill was a central piece of the Biden agenda in the first half of his term. Georgia's Democratic senators, Jon Ossoff and Raphael Warnock, won key races in 2020 and were critical votes for the plan.
Republican Gov. Brian Kemp, meanwhile, has cited Georgia's friendly business climate as the reason companies are flocking to the state. Car firms Hyundai and Rivian and battery maker Freyr announced big investments in recent months ahead of Hanwha.
"I'm proud to see @Qcells_NA expanding in Georgia for the second time in less than a year as we continue to attract record-breaking growth," the governor tweeted. "These 2,500 new jobs and $2.5B in investment are just the latest to come to the No. 1 state for business."