[ad_1]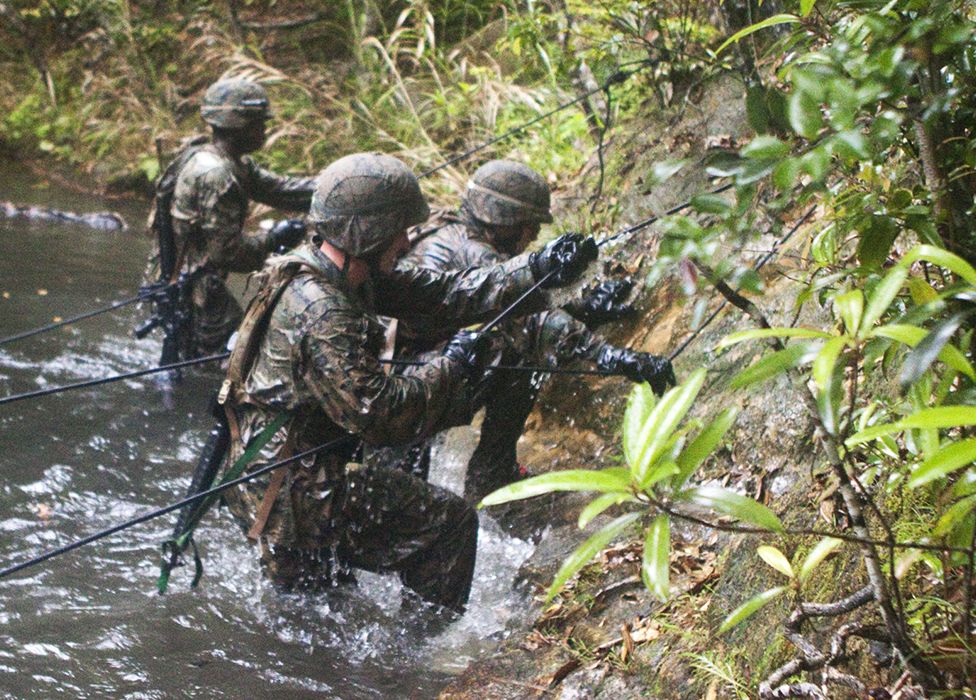 A Marine Corps regiment in Okinawa will become a smaller but more mobile Marine Littoral Regiment to better accomplish its mission to defend the U.S. and its allies in the region.
The change is seen as a move to enhance deterrence and respond to an increasingly aggressive China.
Officials in Washington have informed Tokyo of their plans, which are expected to be in place by fiscal 2025 as part of the reorganization of Marine Corps units in Okinawa, according to Japan's Yomiuri Shimbun newspaper.
The change is expected to be on the agenda in Washington during Wednesday's Japan-U.S. Security Consultative Committee meeting for foreign policy and defense chiefs, also known as the two-plus-two security talks.
The creation of the units is part of a major Marine Corps reorganization proposed by Gen. David Berger, the commandant, as part of the service's Force Design 2030 plan to reshape its combat power for future near-peer adversary conflicts. It is designed to prepare the Marine Corps for a future naval war against China.
The Marine Littoral Regiments will be equipped with long-range anti-ship missiles and air defense weapons. They are intended to maintain positions on frontline islands and deter the advances of an adversary's warships and military aircraft.
Japan's government is expected to support the creation of the Marine Littoral Regiment in Okinawa, the Yomiuri Shimbun reported.
The first Marine Littoral Regiment was established in Hawaii in March 2022. After Okinawa, the next is likely to be stationed in Guam, according to the Yomiuri Shimbun.


[ad_2]

Source link