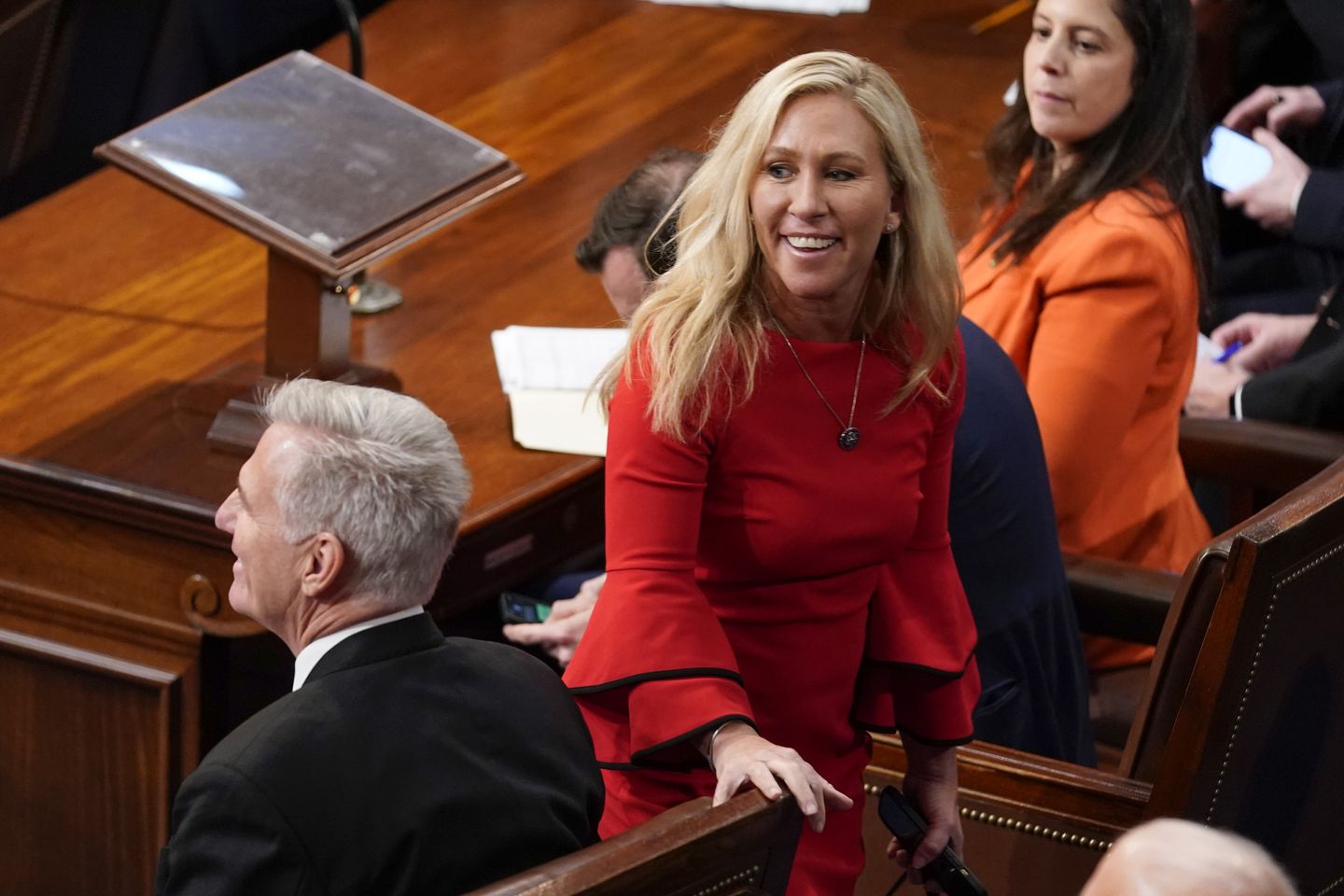 Reps. Marjorie Taylor Greene of Georgia and Paul Gosar of Arizona have been given committee assignments for the new Congress, ending two years of being banished from committees by Democrats.
The House Republican Steering Committee on Tuesday voted to put Ms. Greene on the House Homeland Security Committee, which oversees U.S. border policies and will investigate Homeland Security Secretary Alejandro Mayorkas.
The steering committee tapped Mr. Gosar for a post on the Natural Resources Committee, where he previously served.
The entire House Republican conference will later vote on the committee members.
House Speaker Kevin McCarthy pledged to return Ms. Greene and Mr. Gosar to committees while promising to remove a handful of House Democrats from various panels.
Ms. Greene lost her committee assignments in February 2021 over offensive social media posts she made before she joined Congress. The posts disparaged several Democratic lawmakers.
Months later, the Democratic majority voted to remove Mr. Gosar from his committee posts because of an anime-style video he posted online depicting a sword-fighting battle where he appears to slash Rep. Alexandria Ocasio-Cortez, New York Democrat, and attack President Biden.
Mr. McCarthy has vowed to remove Rep. Ilhan Omar, Minnesota Democrat, from the House Foreign Affairs Committee, and Reps. Adam Schiff and Eric Swalwell, both California Democrats, from the House Intelligence Committee.