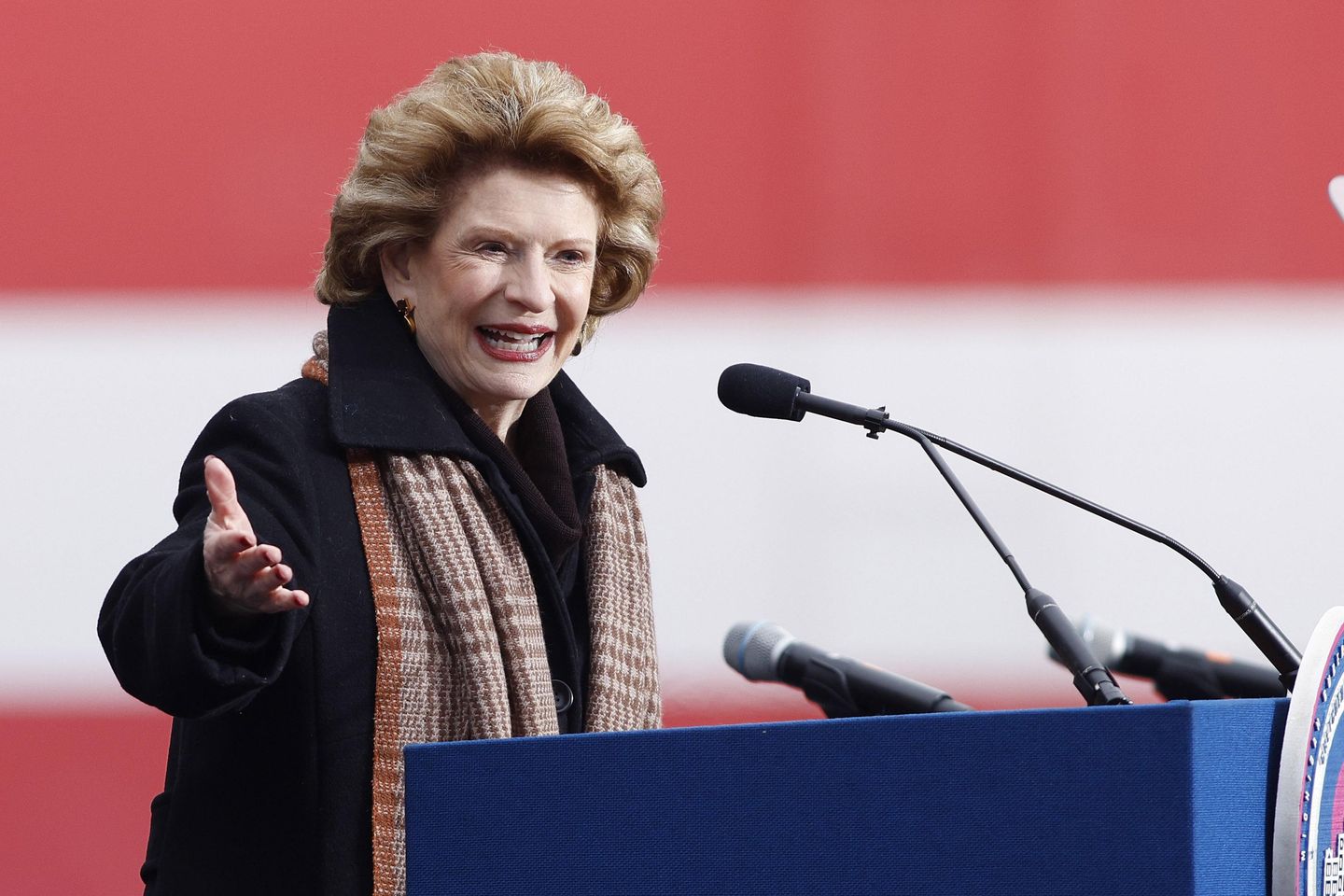 Sen. Debbie Stabenow, Michigan Democrat, said Thursday she won't seek reelection in 2024 after serving more than 25 years in Congress, making her party's path to keeping the chamber's majority more difficult.
The departure by Ms. Stabenow, 72, means Democrats will lack an incumbent candidate as they try to hold onto the competitive state in a year where the Senate election map will be heavily tilted in Republicans' favor.
Senate Democrats and independents who caucus with the party hold 23 of the 33 seats up for reelection. Republicans will need to defend just 10 seats.
"Inspired by a new generation of leaders, I have decided to pass the torch in the U.S. Senate," Ms. Stabenow said in a statement. "When my term ends, I intend to begin a new chapter in my life that includes continuing to serve our state outside of elected office while spending precious time with my amazing 96-year-old mom and my wonderful family."
Senate Republicans' campaign arm, the National Republican Senatorial Committee (NRSC), was quick to celebrate Ms. Stabenow's retirement and said it aim for the open seat.
"Senate Democrats don't even have a campaign chair yet and they are already dealing with a major retirement," NRSC Communications Director Mike Berg said. "We are going to aggressively target this seat in 2024. This could be the first of many Senate Democrats who decide to retire rather than lose."
---
SEE ALSO: Senior Republicans say speaker delay is a national security risk
---
Ms. Stabenow is a member of Democratic leadership and is serving her fourth term as a senator. She began her career on Capitol Hill in the House in 1997 after starting in Michigan politics at age 24 in 1974 when she was elected to the Ingham County Commission.
"As the youngest and first woman to chair the board, this began years of breaking barriers, blazing trails and being the first woman to reach historic milestones as an elected official, including the honor of being the first woman from Michigan elected to the U.S. Senate," Ms. Stabenow said. "But I have always believed it's not enough to be the first unless there is a second and a third."
Michigan's scale tilts in Democrats' favor. The state has not elected a Republican to the Senate since 1994 and Democratic presidential candidates have lost the state just once since 2000, when Donald Trump eked out a 0.2% victory against Hillary Clinton in 2016.