[ad_1]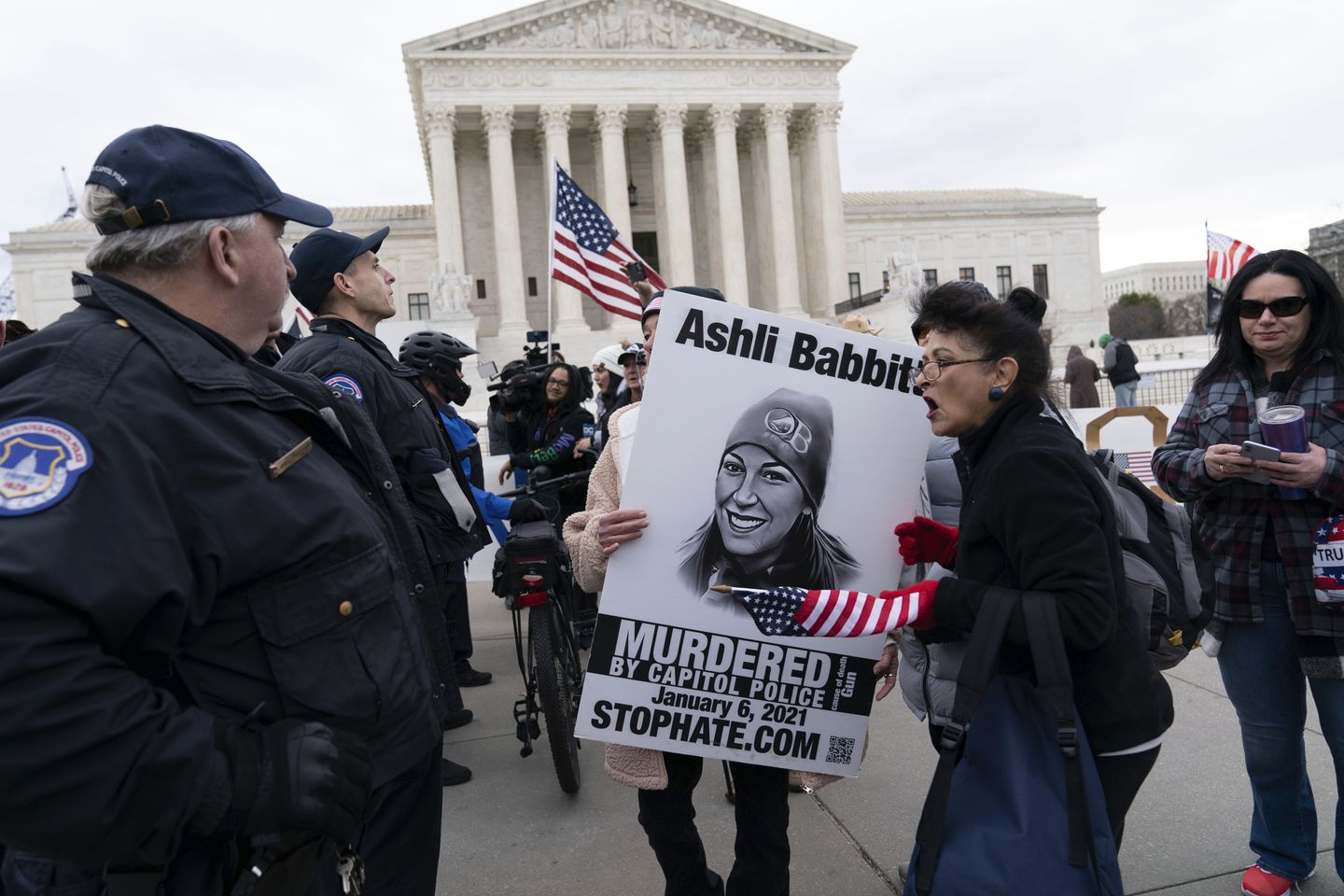 The mother of Ashli Babbitt, a protester who was killed during the Jan. 6, 2021, riot at the U.S. Capitol, was arrested during a demonstration outside of the Capitol marking the second anniversary of her death.
Video footage of the incident shows U.S. Capitol Police (USCP) detaining Micki Witthoeft, Babbitt's mother, Friday afternoon near the Capitol where a small group of demonstrators had gathered.
According to the Capitol Police, Ms. Witthoeft's group did not have a permit for their demonstration to be held on Capitol grounds.
Ms. Witthoeft, 58, was charged with failing to obey an order and blocking or obstructing roadways. She has been released and given a citation to appear in court at a later date.
"The officers and officials told the group to get out of the road or the group would be arrested," the USCP said in a statement, adding that Ms. Witthoeft was "given multiple warnings to get out of the road."
"Instead of getting out of the road, the woman refused to leave, turned around with her hands behind her back, and asked to be arrested," according to the USCP.
In one video, police officers are seen directing bystanders holding signs to move to a nearby sidewalk or face arrest.
In another video, bystanders ask Ms. Witthoeft if there is anything she wanted to say while she was being handcuffed.
"Yeah," she replied. "The Capitol Police suck a—."
Babbitt, a 35-year-old Air Force veteran, was the sole protester to die during the Capitol riot when she was shot by U.S. Capitol Police Lt. Michael Byrd near the floor of the House.
Lt. Byrd, whose identity was not initially revealed following the shooting, was cleared of wrongdoing after an internal review found he had lawfully deployed his weapon.


[ad_2]

Source link