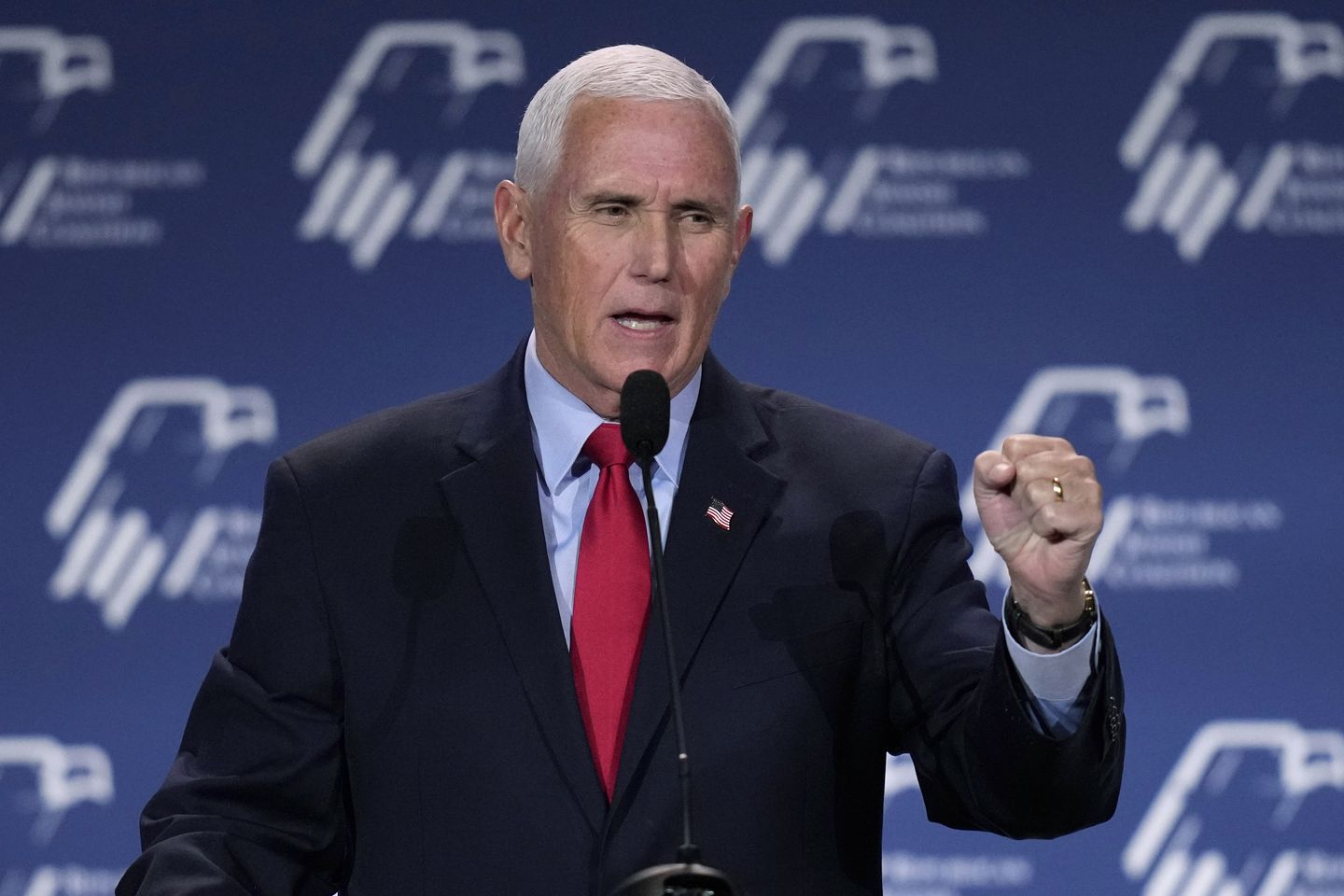 Former Vice President Mike Pence on Tuesday decried a "double standard" in how the media and Justice Department reacted to the discovery of classified documents from President Biden's time as vice president compared with the FBI's unprecedented search of former President Donald Trump residence.
"The willingness of the national media to just turn away and turn a deaf ear …. to the disclosures that when Vice President Biden left office he left with classified documents as well, it just shows you," Mr. Pence said. "It's like I said before; if they didn't have double standards, they'd have no standards at all."
Speaking with conservative radio host Hugh Hewitt, Mr. Pence said the FBI's search of Mr. Trump's residence was "a massive overreach."
He said the Mar-a-Lago search created a standard that allowed the FBI to execute a search warrant on a former president, but that same standard was abandoned when it came to investigating the Biden documents.
"Having now created that standard and now abandoned that standard when the current president of the United States is found to have had classified documents in his possession after leaving office. I have no words right now," Mr. Pence said.
In November, Mr. Biden's attorneys discovered the classified documents from his time as vice president. The materials were found at his former office at the Penn Biden Center in Washington, where Mr. Biden had an office from the time he left the Obama administration in 2017 until being elected president in 2020.
While Republicans are racing to make comparisons between Mr. Biden and Mr. Trump retaining classified documents, Democrats are quick to point out differences between the cases.
Democrats note that Mr. Biden's attorney alerted the National Archives about the discovery and turned them over, while Mr. Trump held on to the documents, rebuffing attempts to hand them over until the FBI searched his residence.