[ad_1]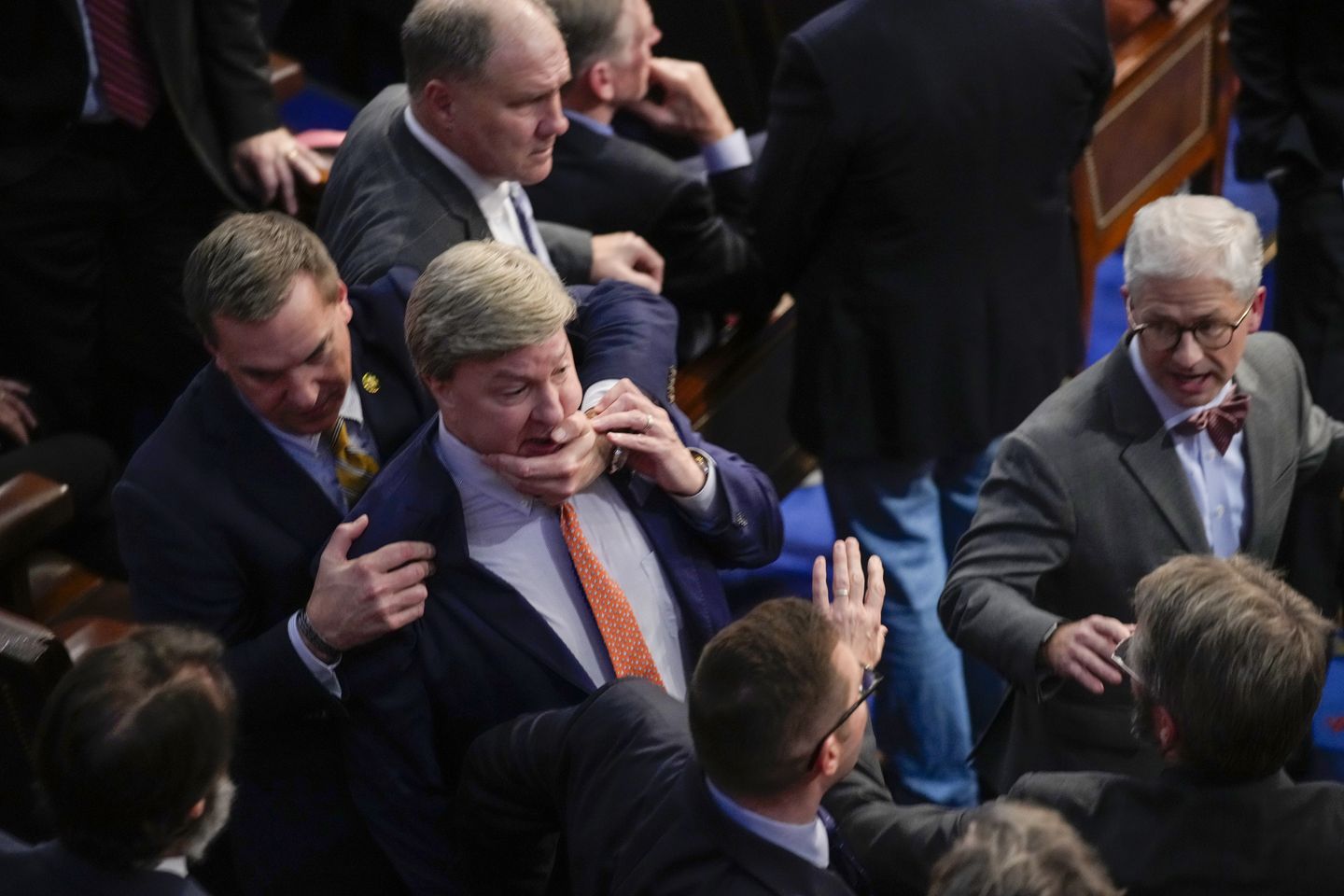 Rep. Mike Rogers appeared to charge Rep. Matt Gaetz on the House floor on Friday night, after a 14th failed ballot for House speaker.
The Alabama Republican had to be pulled away from Mr. Gaetz after he seemed visibly heated over the Florida member's resistance to support GOP Leader Kevin McCarthy, aiding the ongoing stalemate on Capitol Hill.
Someone in the chamber shouted "keep it civil!" as Republicans seemed to be having a heated exchange.
Mr. Gaetz is one of several holdouts against Mr. McCarthy securing the gavel.
He changed his vote to "present" for the 14th and 15th ballots.


[ad_2]

Source link